Went to shop at town yesterday after Monkey boss's work
He wanted to eat and he choose to eat at cine so we went there at 1st.
Chris* and his friends were there for movie..
After Monkey eat, we went to look for Jensen* at his work place.
While waiting for Jevonne* to reach, we play at the toy section
You can see how monkey he is....
He put his monkey princess with a prince. I find the monkey scary.
See? nothing he don't touch. He even pull the ball out from the paper packaging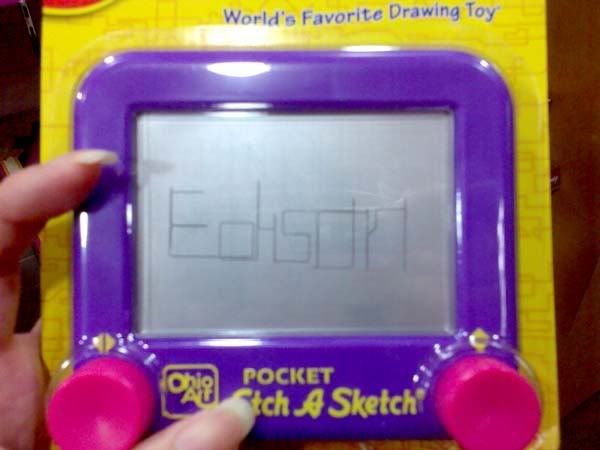 I draw this at 1st
And I saw how he draw i think very nice.. so I wanna do it again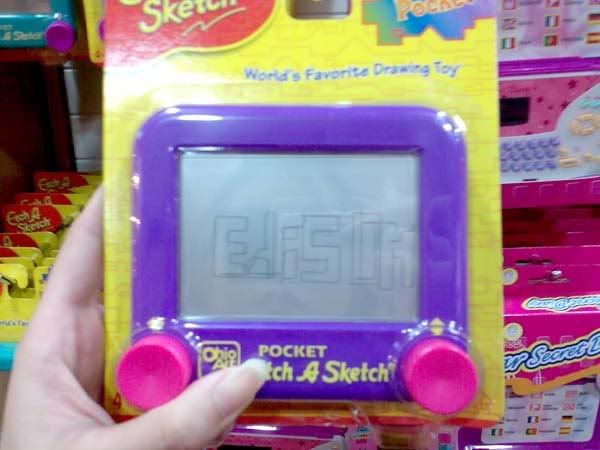 Taadaaa~!!!
after awhile Jevonne* reached and she wanna eat so had her lunch at paragon
Jensen* came to meet us after work.
Monkey thinks that this picture looks like me and Jensen* are playing scissors paper stone and jevonne* is sad coz she can't play. But actually we are saying, took too many picture with flash and we see lotsa light on each other's face.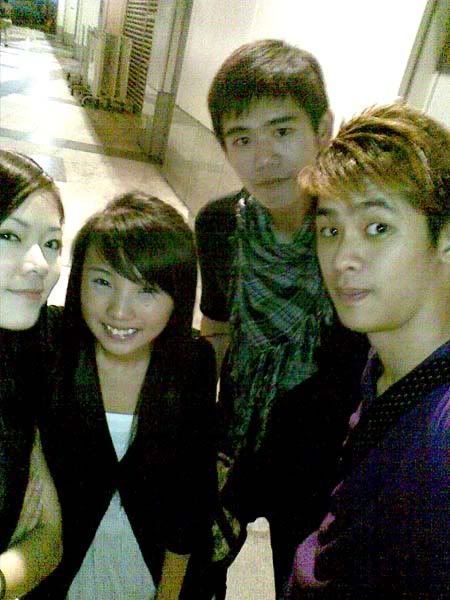 I am fast, can't take
I take you
You take me
heh heh heh. again.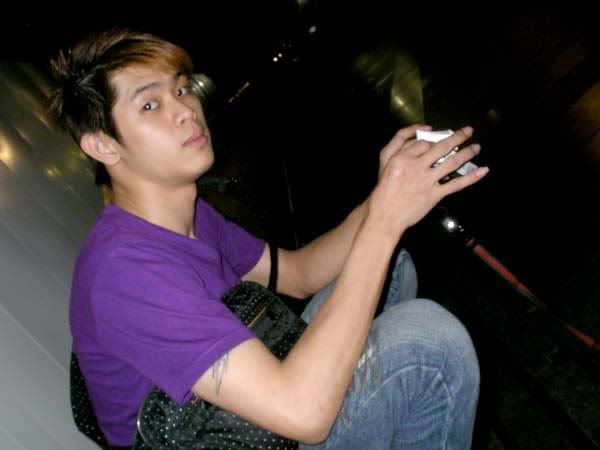 The camera's flash problem
Monkey don't know how to put timer. Haha.. cannot blame, my camera too old.
Finally but I spoil the picture =x
Jensen* was hungry after work, so eat AGAIN! 3 times already, different people eating
Don't know why he send me this but the picture is cute!
After slacking at cine for awhile, we went to monkey boss's house
Jevonne* playing her mahjong online.
Everyone is like watch and helping her. And I don't even know anything about it =(
Jensen* very interested!
So, I play polly-pocket. Childhood game =D
Try to use the small small comb
Taadarrr~ My creation
Was hungry, Jevonne* and I wanted to order MAC den Jensen* went to bathe and Boss disappearrrr...
Went out to see what both of them doing..
Hehh!! Boss cooking maggie for us!!!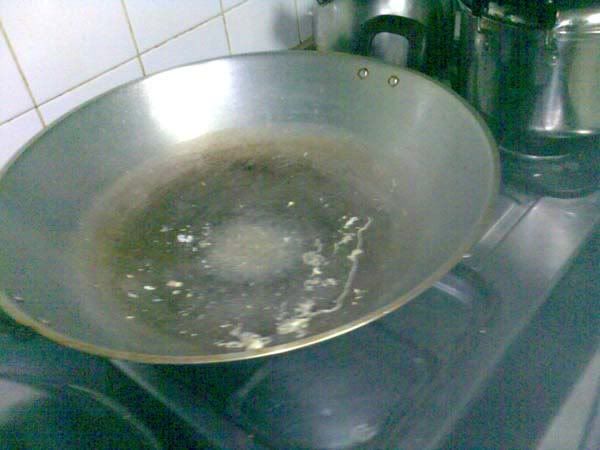 I never see people cook maggie with wok
So its the 1st time and all of them also say they uses wok
Very yummy!!! After that chris* and Yusri* came.But Yusri* left early coz its his 1st day of work the next morning. All the best!
Jensen* went home. Jevonne* and Boss sleeping, me and chris* had a small chat
Can't see the stars glow ='(
Told you he is monkey, people sleep wanna disturb.
Until boss wake up, chris went to sleep. But Jevonne* is late for school and Boss is late for his training.
.
.
.
.
.
.
.
.
Don't think only you like to disturb me ok! I took your this unglam pic. HAHA.
Ok la. don't look bad. But at that time boss is grinding his teeth. sooo loudly.
And don't know what his hand doing la. xD
Today 1st day of school. heh heh.. Al the best for everyone =D
anVo*:: I did and disturb BC =D
JiaHao*:: I didn't talk about that...

Passerby:: nope. I wasn't there last friday if I never remember wrongly

Blueberry Tea:: LOL. blueberry tea lor.

HarryQ*:: Thanks =D

Thanks for tagging, but sorry, I am lazy to reply about that matter =D
Good Morning Blueberry Tea!!!!
I know you will read when you wake up =D
hehh~