last paper for my prelims
ho ho ho!
stay back for art
teacher was not there
so went to canteen and have our lunch first
and some sec 1 or sec 2 boys fight
so funny laa
they throw rice everyti fly
don understand why when we were sec 2 we fight and throw rice or wad
we need to it up and even need to help the cleaners to clean the skool for punishment
they don need loh! the uncle who help to clean up
keep saying "hao hao.. Bery good Bery good !"
haha! say as if they fight like hero or sth
after tt went home and prepare to go out with yingRui*
went to PS after her movie with her parents
shun bian wait for muscleWOMEN* after her skool finish
nv get to meet her tho
preparing to go out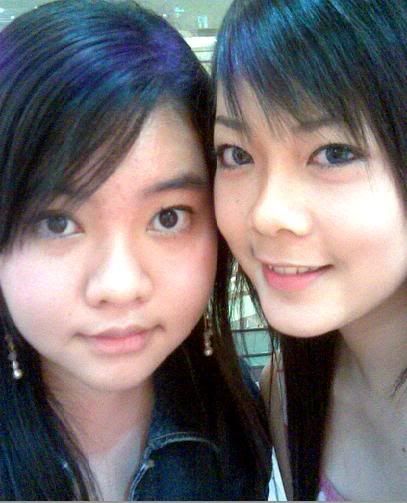 yingRui* JO JO
after tt i went home
darling finally call !!
he was out with his camp-mates
oh well . . .
was bored to death so took stupid photos xDDD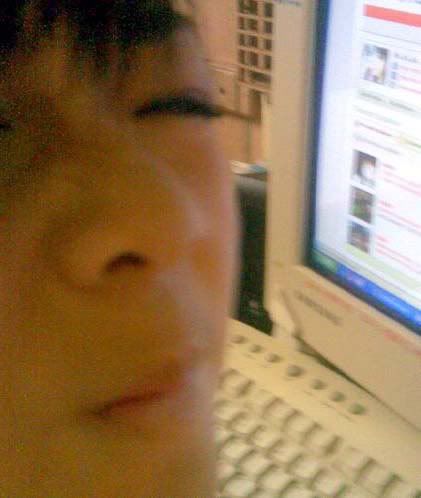 i am using friendster - DUH,i 've said i am BORED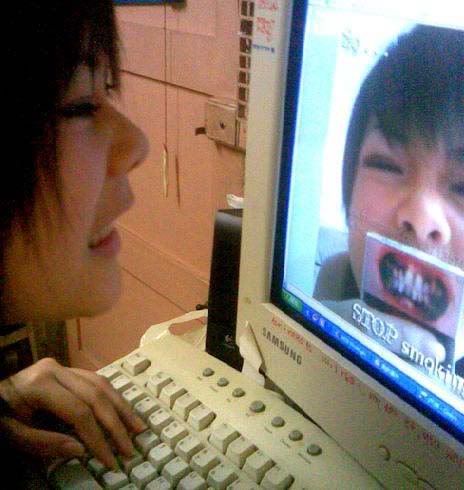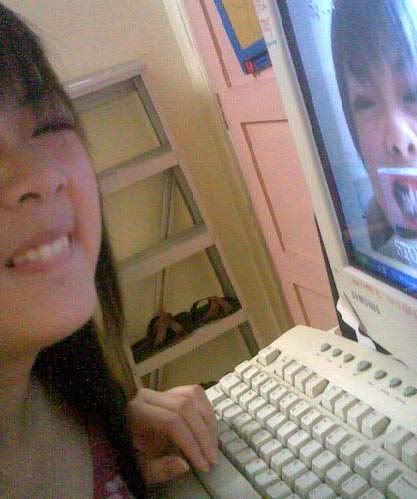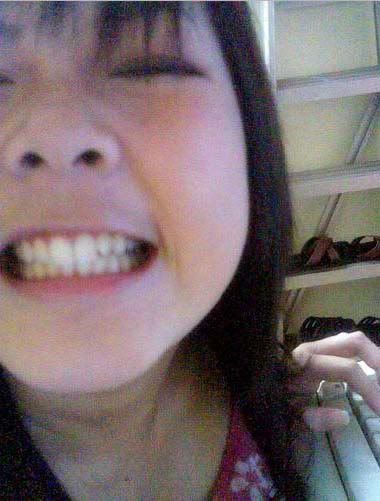 alto my teeth is A BIT yellow`ish, coz its my fav colour, but its not as bad as tt laaa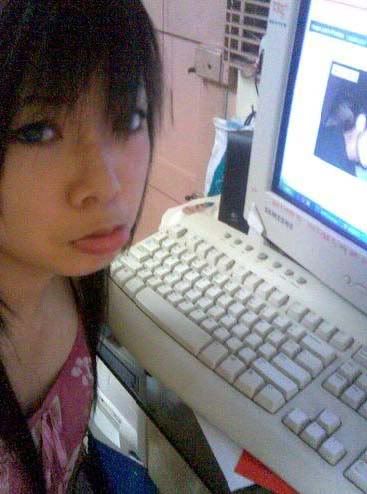 i miss my darling
he is not here!
pretend its the real him, kiss kiss his picture
he is not here so FAN! KILL ME!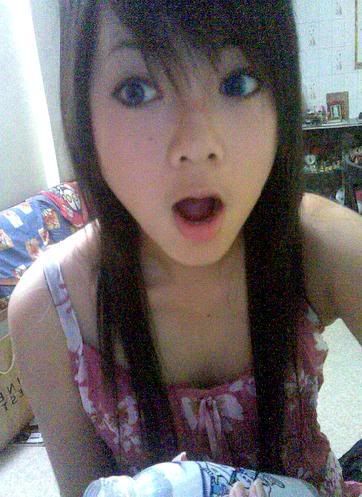 woot~!! saw sth!!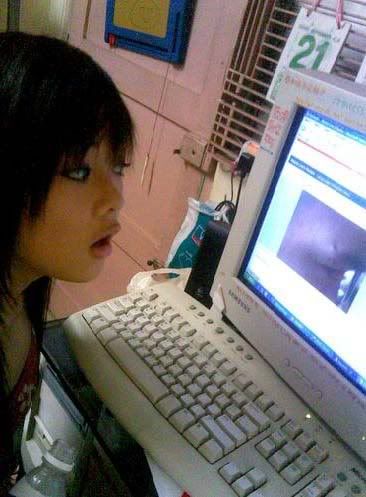 not porn laa..
why he pierce here and there
but he don let me pierce?
he is best laa!
he can i cannot coz i am 17 and he is 22 right?
LALALA.. no offence la darling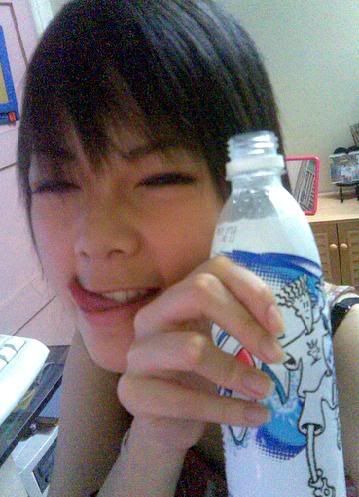 because 7-up ICE makes you drunk!
tts y i am so SIAO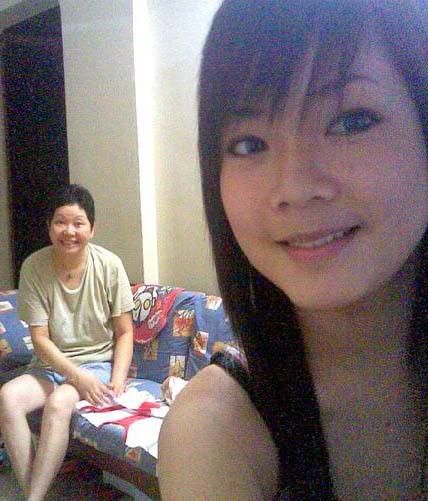 smile like my Queen
the Queen entertain me ok!
i am a big shot xD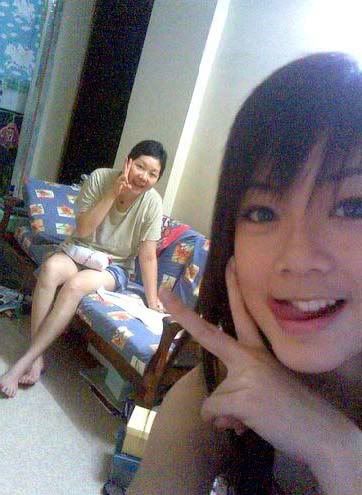 JO JO see JOJO do
ah HA! i am not a MONKEY LA
my palace is MESSY xD
anyway
i dig out my neo print and try on my scanner
i scared my scanner is bored den will go mad
so i use it =D i am good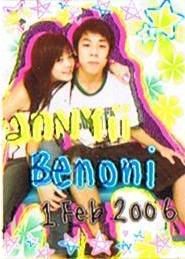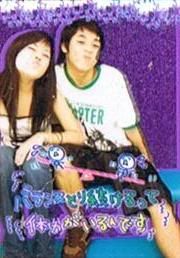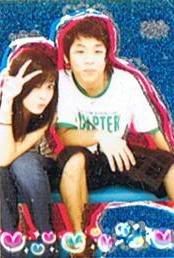 mr. BENONI* and ME
the guy who went to NS
sorry for not calling
i always forget
will pick up the calls next time ok
sorry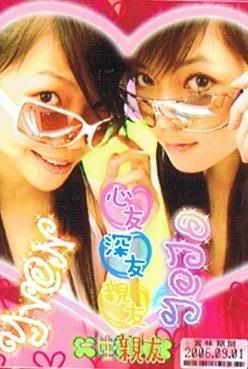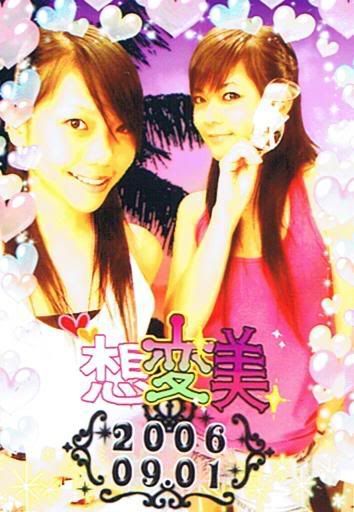 muscleWOMEN* and me
just look at her smile
r u melted?
reply to tag
jianFu::thanks! very gan dong but i bet you won't come back to see my reply laa. Anyway, take good care of urself.. don think so much already.if she wanna be liddat, let her be
muscleWOMEN*::thanks! got ur pictures here nicer rite
meiLing*::thanks! u too =)
mabel*::thanks! =)
wenXin*:: thanks!! haha! i just cover up wad i am lack of and nv show u only ma.. i have so many ugly pictures..