hiiya!!
i am back from Jurong again
anyway today i tried to rush back to macpherson for the bio lessons
but i was so late
it started at 1 but i reach macpherson at 4
so tml might have make up lesson for tt
14.o9.o6
wear my sister's nice nice dress out
coz no more nice clothes to wear
went to darling's house
after sending muscleWOMEN* home
yesterday was so fun fun fun!!
happy birthday to Elaine*!!!
our Da Jie Da in the shop
also the one who take good care of me and Geok*
went to work with darling and went home to change
actually meeting muscleWOMEN* but she is not feeling well
kinda worried
after going home to change
called Kbox and book a room
i went to fareast again to meet all of them
reach kBox at 1o.3o
the 6 of us [boss,lady boss,Geok*,Elaine*, darling, me]
sing and sing and eat and eat
got a very nice b'day cake for the birthday girl =D
order so many jugs of beer
and i had my LEMONgreenTea - must try in kBOX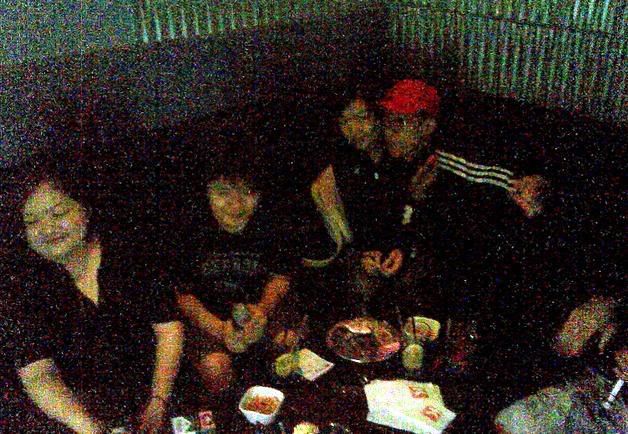 6 of us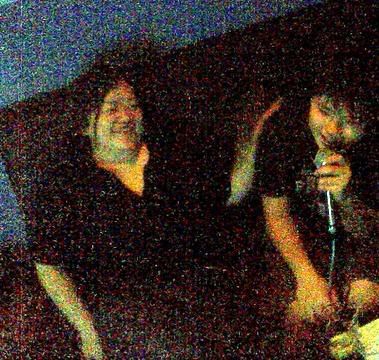 Elaine* Geok*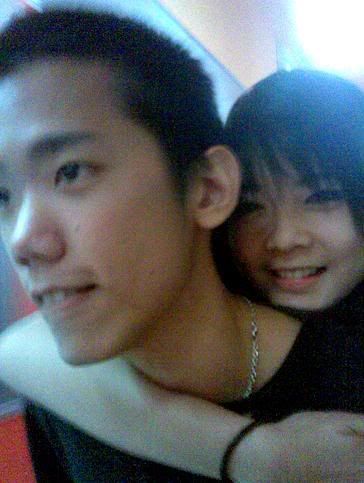 darling carry`ing me to the toilet
he carry me everywhere i go
so i nv walk for the whole day xD
tell u all a ghost story
u know i am very zi lian
so i take a pic inside a kbox toilet
actually is b'coz i know sth "dirty" in tt toilet
i 4get tt time i went with who and we heard sth
and the 1st pic i took, my face is like i move so badly till cannot really see is a face
2nd pic was alrite
so i didn't really bother and i purposly nv delete tt "ghostly" pic
so today 16.o9.o6
i woke up and look at the pic
its change`ed
into a very weird pic
anyone wanna take a look?
messge me in msn xD
i don wanna post up here to scare ppl later no one come to my blog xD
reply to tag
crystal*:: thanks! jia you too =D blog`ed
meiLing*:: yup =D thanks take care too!
kelly*::thanks !!!!!
mabel*:: okok
Denise*::thanks.. u too