Social Studies and English
FAIL!! =((
tomorrow is Maths and Geography
just can't push myself to study
how?
yeaterday went to have dinner outside and brought D24-DURAIN!!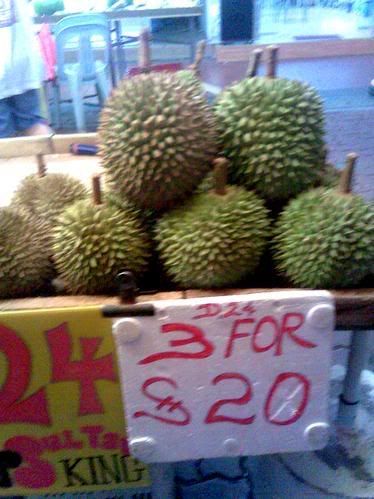 the Queen brought the expensive one =DD
YUMMY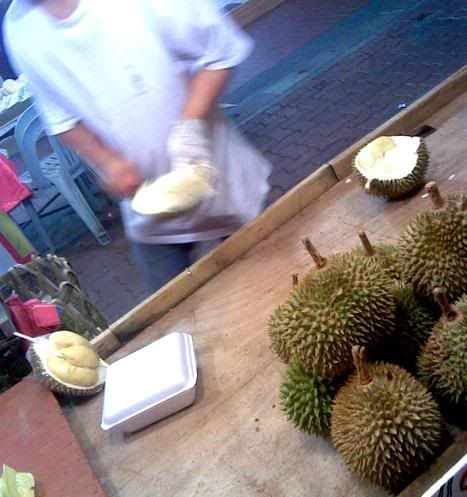 can't finish yesterday and we keep it
the house was so smelly
yuckkk
just finished everything
so full now =))
when we were shopping in NTUC
muscleWOMEN* came
and give my sis her b'day present
so sweet rite??
anyway, today
when i was taking my nap
the phone ring
i didn't wan to pick up =x
too lazy
it ring for 1/2 an hr ok!!!!!!!
WAHLAO EH!!
so i run and pick up the phone
indian lady looking for "siok mui" or sth liddat
i wanted to scream at her ok!!
so i say, wrong number and she said
sorrrrii sorrrriii
xD
reply to tag
crystal*::thanks =) haha
nahyieve::ya.. haha.. it need the light to see the words.. can't glow in the dark.. LOL.. donno how to explain..anyway, still owe u sth =))
soonYan*::HAHA.. i not pig ok!! haha.. miss the talk to u laa.. nv sit with u already
mabel*::thanks.. ya blog really a lot to let u all read ma.. and the pics are more to the stupid den nice
relfy::yup =)
melissa*:: its ok.. don worry..