31`o8`o6
actually wanted to go for teacher`s day celebration
but i 4get y i nv go to skool.
o1`o9`o6
went to look for darling @ his work place
nv follow Boss`s car back
darling had a quarrel with him
he think a lot
make him feel so upset
i was hurt to see him this way
wad can i do is just hug him to sleep and nth else
o2`o9`o6
wanted to reborn my hair today but didn't
[actually i 4get the date.. oh well]
o3`o9`o6
REBORN!!
o4`o9`o6
went out with MuscleWOMEN*
if i m not wrong,
i get back my phone
but the problem is still there
ohh nono! i went out with her and get her phone back
and i stay at farEAST while she go somewhere else with her UAN friends
have 3 pairs of really nice shoes!!from my darling ya? =D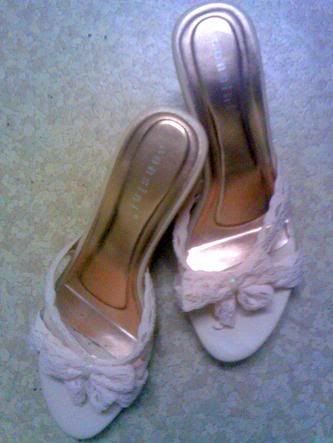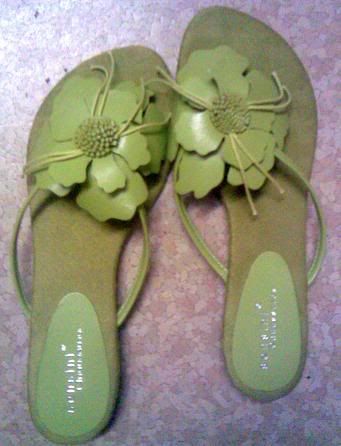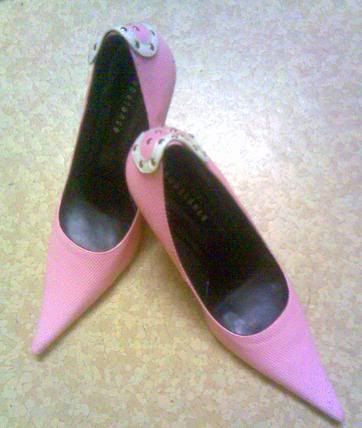 o5`o9`o6
Darling's sister went back
darling carry me and run in T2
so funny! xD
actually was goin prawn fishing with muscleWOMEN* xinLing* and her friend
but after tt they cannot make it
so Darling, boss and me went including JASPER*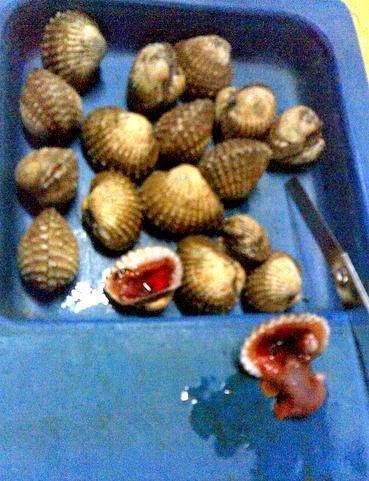 the bait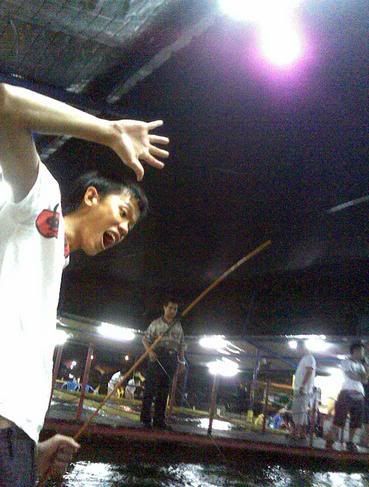 Mr.Boss tot he caught a BIG prawn
and his hook was stuck
darling pull it up and realised
it hook on a net which was left there by someone who`d caught 2 prawns
and we`ve got 2 extra prawns xD
tts the story of my LUCKY boss
the handsome JASPER* emo eh!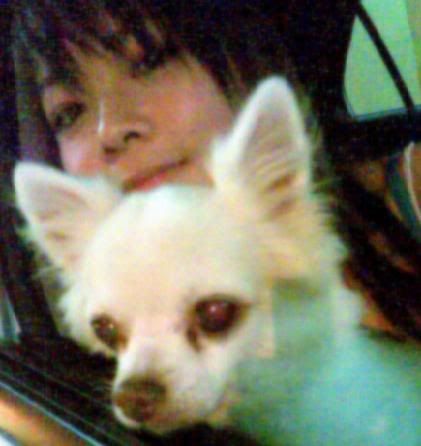 1/2 way prawn`ing
saw ppl eating MAC
so boss drove me and jasper* to the nearby 24hr MAC
and get our food while darling is prawn`ing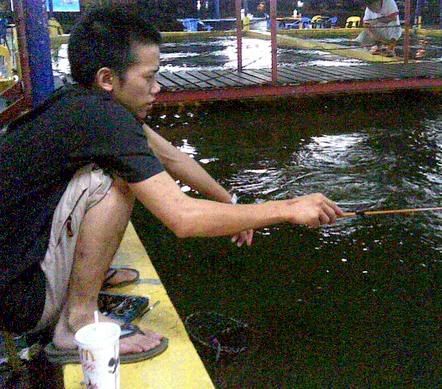 bye bye to boss and get back to prawn with my darling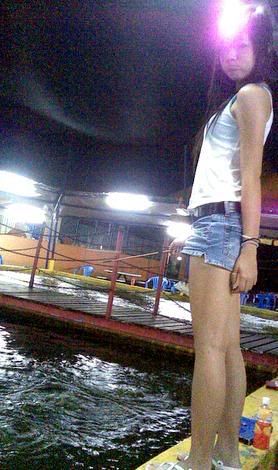 i caught it but it was so smart
ate my bait and fly away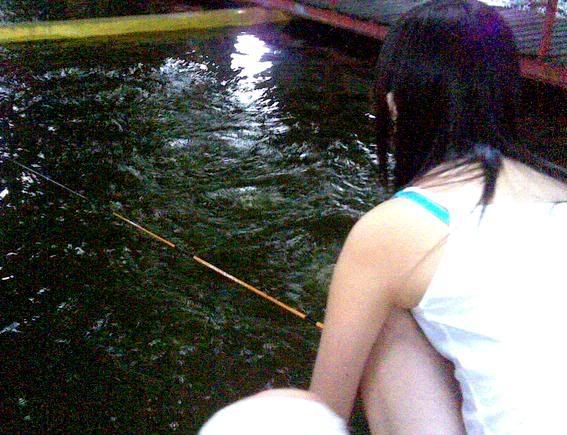 "i wan big prawns" tts wad i was thinking den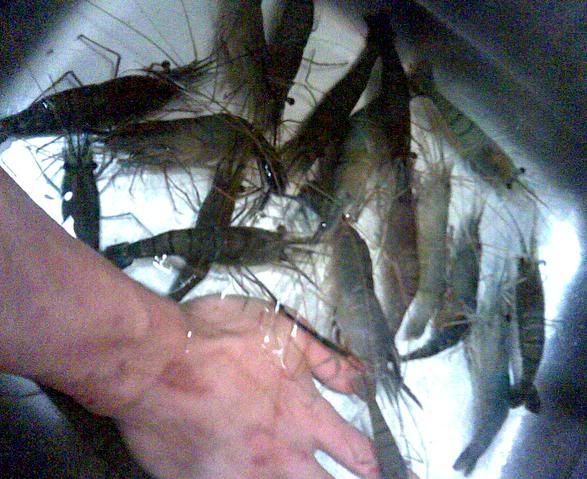 walk home happy`ly with about 20 prawns
o6`o9`o6
went out with Benoni*
accompany him to get his pay and went off after his group of friends came
brought a SUDOKU[issit liddat spell?] game for my darling
slept in ManJiaLe xD too tired
after tt went to meet ladyboss* and her sister at coffee bean?
darling and i can't stand the smell of tt place
so we went to a hawker and have horFan[how to spell sia..nvm]
while we was walking accross the road
i said, everyday eat supper, i m really fat
den darling reply
wo yao ba ni yang dao bai bai pang PANG!
his PANG was damn loud and people around us was like staring at us like idiot
it was so funny la!!! xD still luffing now
o7`o9`o6
happy birthday to Elisa* =D
was studying at Rachel`s place for the whole day
waiting for my darling to come back
he suddenly call and say he is goin to have a drink with boss
just as i was sadding away, he ask boss to drop him off at a MRT station and he go home himself
take the doggyz for a walk with babySHEA
nv take any photos
and after awhile, after i bring babySHEA back
darling came back on a cab
=))))))))))) love him so much
o8`o9`o6
went to work with darling
actually he nv work today
but.. i also donno why.. nvm
took a nap and he ask me to go bathe and keep pushing me
u know, taurus baby DOES NOT like to be pushed
but ya.. i donno y i still listen to him and guai guai go prepare
den we took a cab down
the cheater cab uncle go in the longer way and JAM
was like wth laa
$$15 something?
when we alight, darling scold him
he was like still givin tt kinda LJB
den darling like wanna take down his plate number den he like scared xD
was kinda busy in the shop
donno wads wrong with my skin and all the red spots begin to appear again
so i went to darling
i know he is busy
so he didn't really listen to me and just said "OK"
and so i just walked off and say " nvm.. ur not listening"
he shouted "what???! i am busy!" or sth liddat.. just rmb he shouted laa
geok* was like.. "omg.. relax relax~"
i know he was busy, so i walk off
anyway, if there is a first time, there is always the second time
ya.. i shouldn't have expected so much
after he shouted, he know theres sth wrong
he didn't know he shouted at me
but he just keep saying sorry and use any ways to make me luff
i don wan a sorry because u know this is wrong, y u still wanna do it?
anyway, we r ok again
coz i m actually in the wrong
i can see he try very hard to make me happy
after tt muscleWOMEN* came and look for me at fareast and we go home together
Darling* send us back and we ate supper at chupLao hawker
he pay partly of our supper and went off for his last bus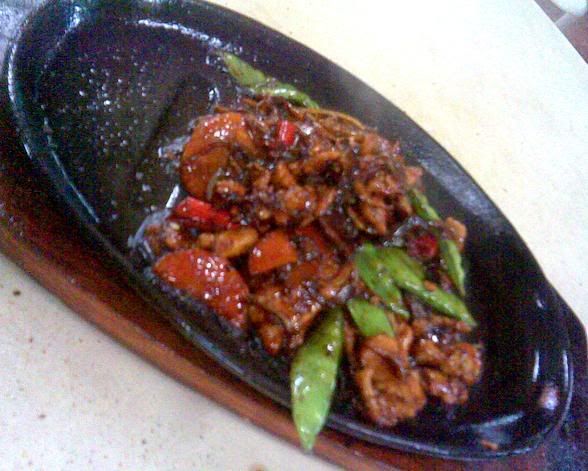 Deer - Tie Ban Lu Rou $8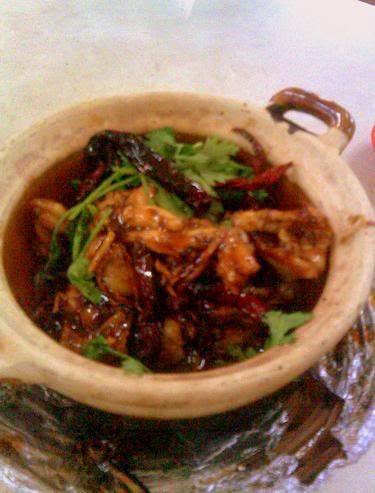 frog leg - $5 each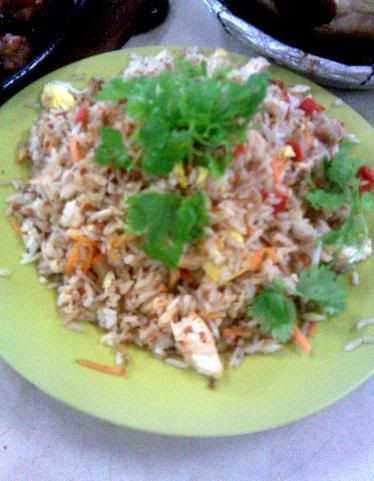 vegi fried rice $3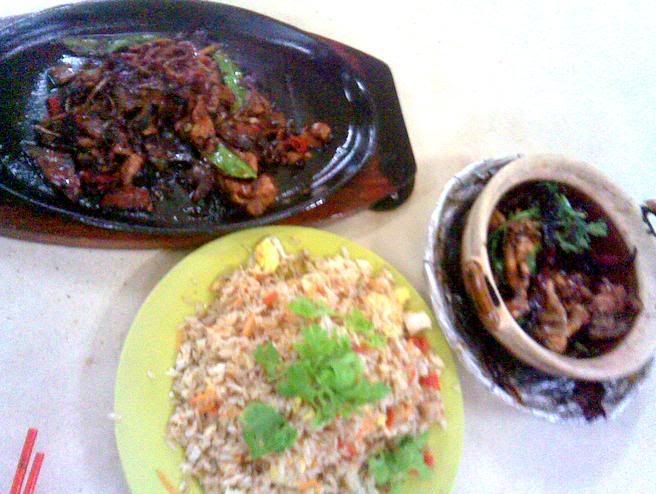 FAT again!!
darling ran back to pass me back my Hp
coz was nt feeling well on the bus and ask him don talk to me
no matter wad i still love u a lot darling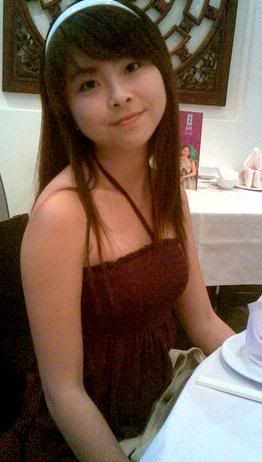 the beautiful birthday girl
"stop using my memory card to zi lian! i need it for my skool work!"
ya.. i had a lot of zi lian pics today =x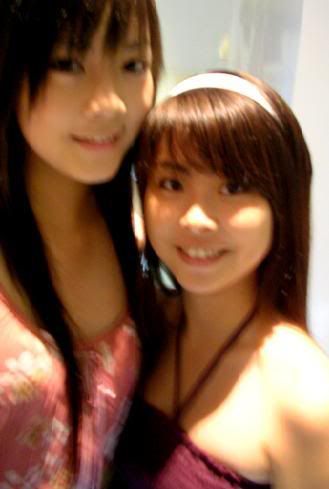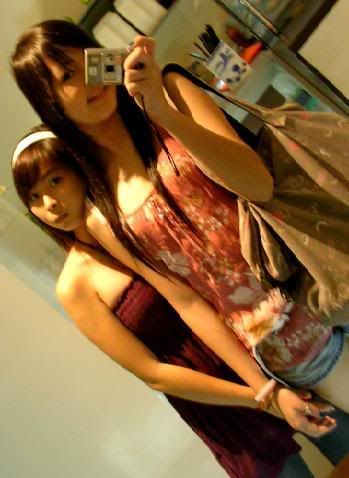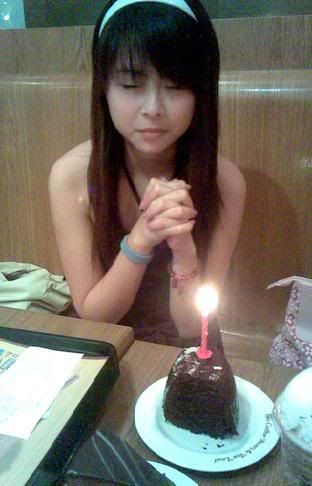 i wish i wish i wish... ...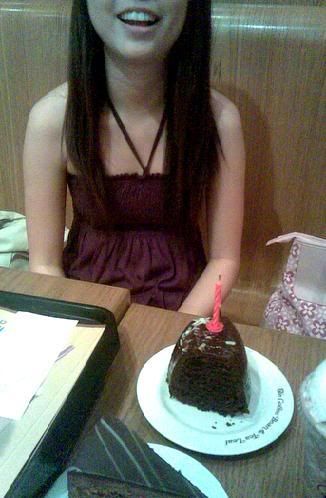 her::i blow hor..
me:: no.. (hoooo~~she blow the candle) wait!!
her:: ah HA!
thats the pic of her ah HA face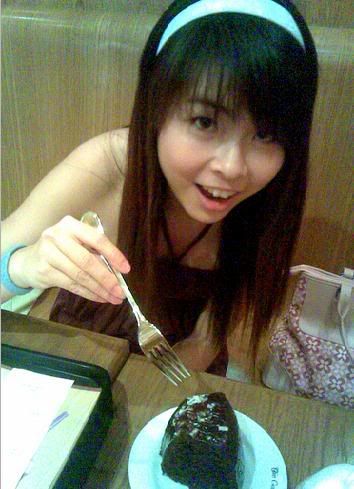 yummy.. birthday girl starts eating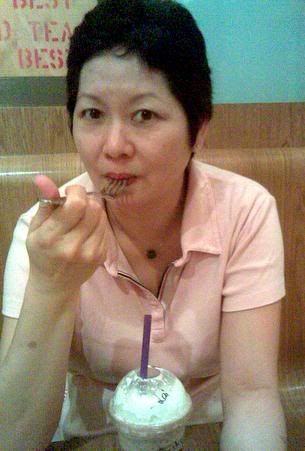 my cute mommy
she was eating one of the cakes and she suddenly give this funny face
and asked:: why inside got sandy sandy thing one?
its actually some biscuit inside the cake
she doesn't like it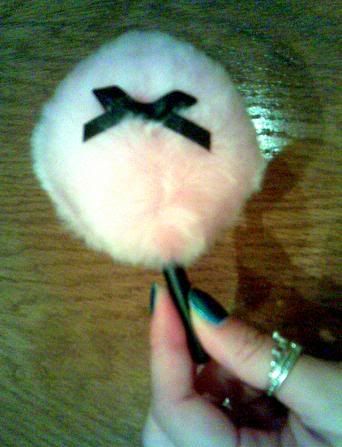 mommy brought me this 'pong pong'
theres shinny powder in it
its.. a make-up thingy
very very cute and nice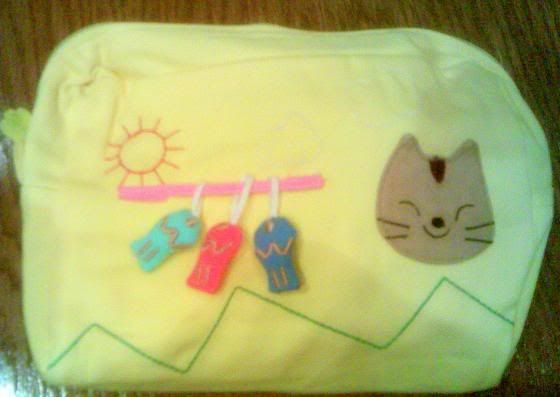 cute? a really big make-up bag
reply to tag
daMAO:: appear again =D happy birthday!
crystal*:: ya.. back again =))
soonYan*:: haha.. i m back.. relink`ed =D
???: =) you are..??