Nothing much today, everyone cried at the airport... don't like to be in such a emo environment
well, about things happening today, ...
The Queen hand-made a cap for me :DDDD
So.. i wear it to capricorn's work place.
We took pictures too!!
Actually I like the way I look when I am wearing the cap. but in the pics, WE LOOK SO STUPID!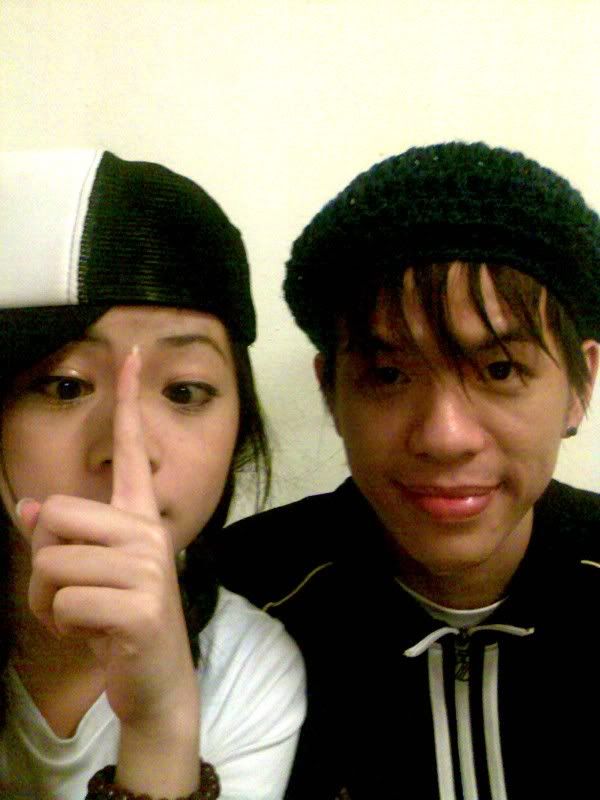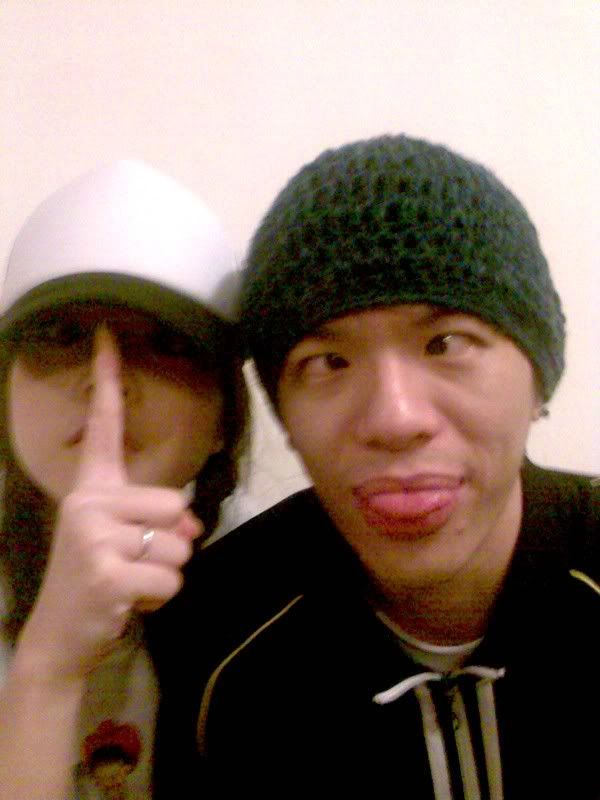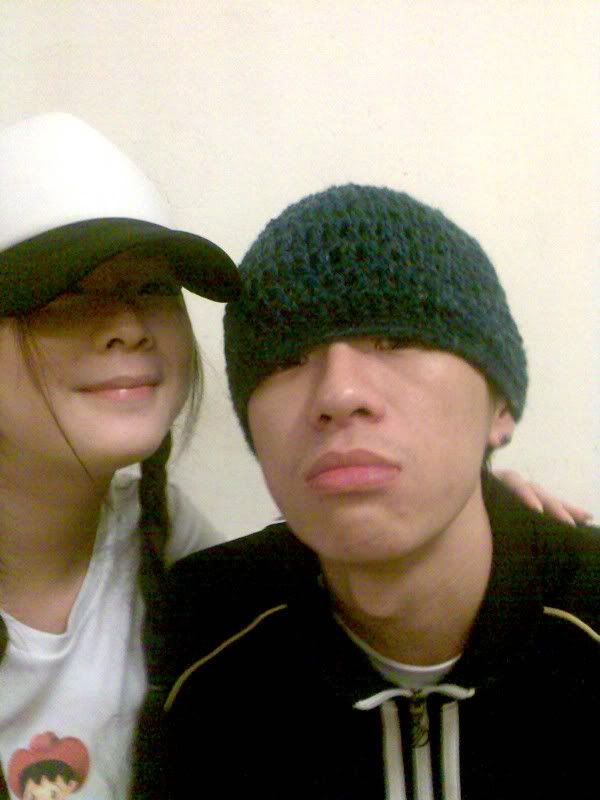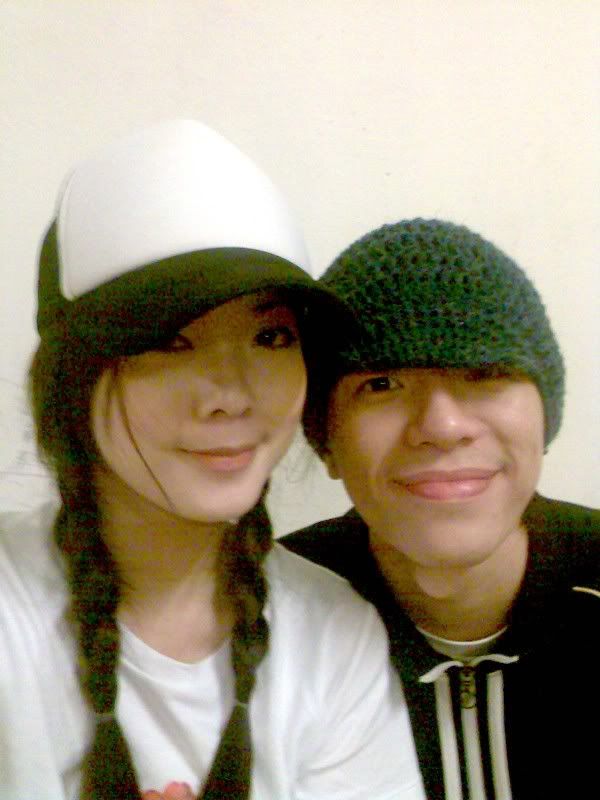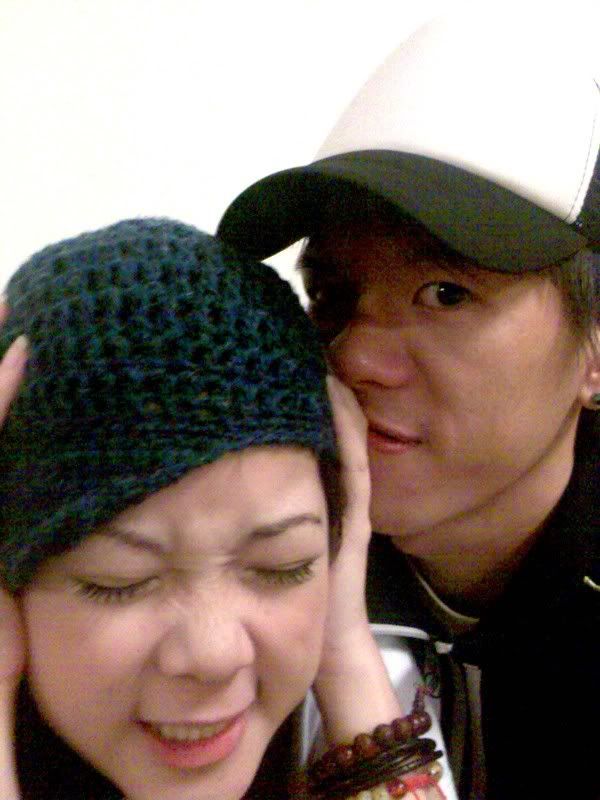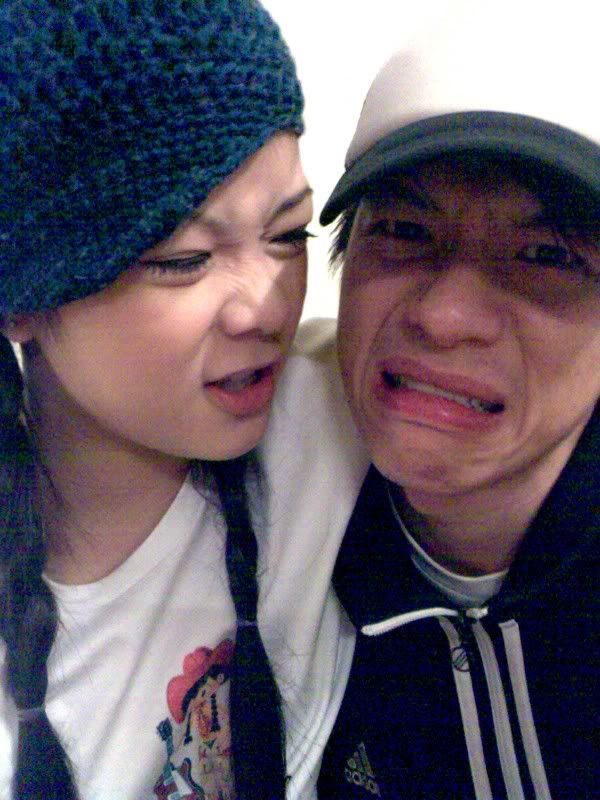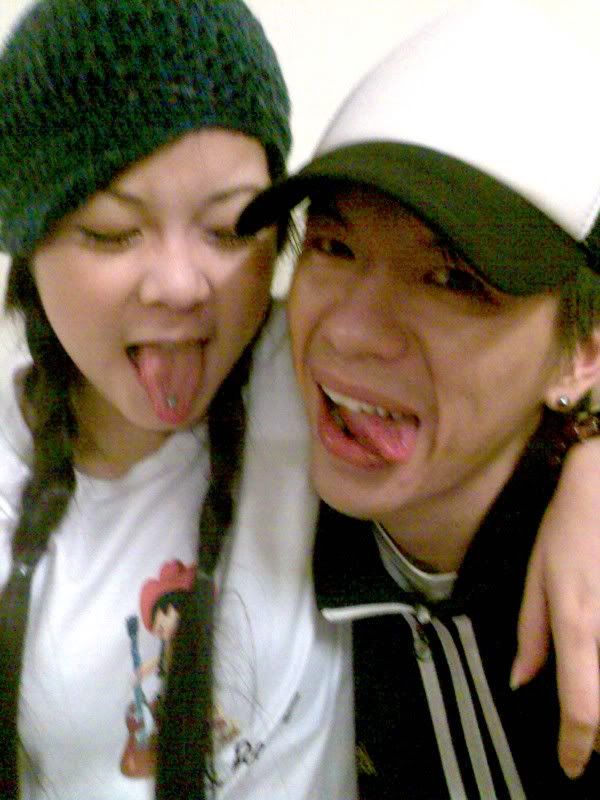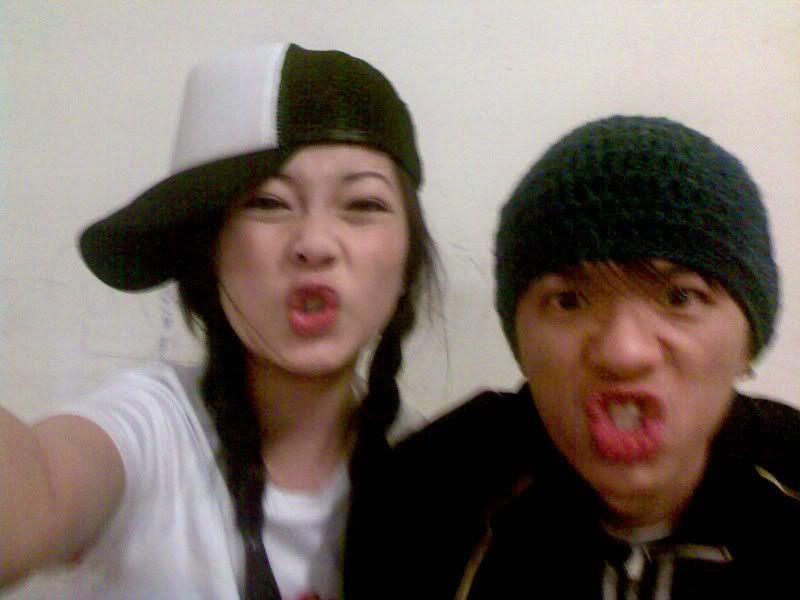 OK. thats all.. need to sleep
Oh ya. I broke my tooth. LOL. And, i am banned from eating sweets :(
Jackson*:: haha. everyone's life different. and not that you can't just it not time. b'coz when u finish up ur work, you can enjoy to the fullest, but me i need to start working hard after I walk into school life.

Miki*:: meet up soon ok? =D stay pretty!! love your eyes

Jeannie*:: HEY!!!! I MISS YOU!! Meet up soon!!
Vin jie:: EH?!