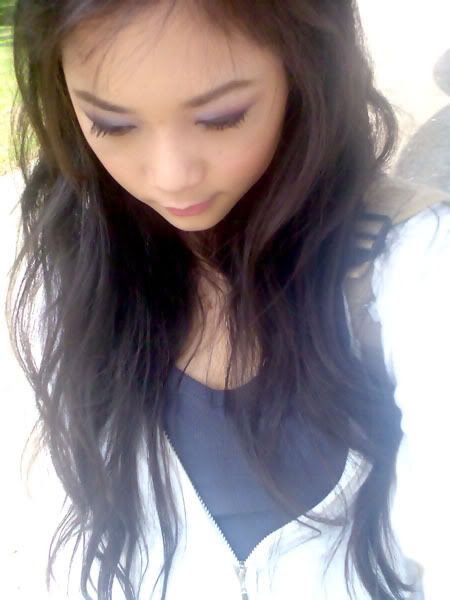 After work. Super tired! I look better with perm hair?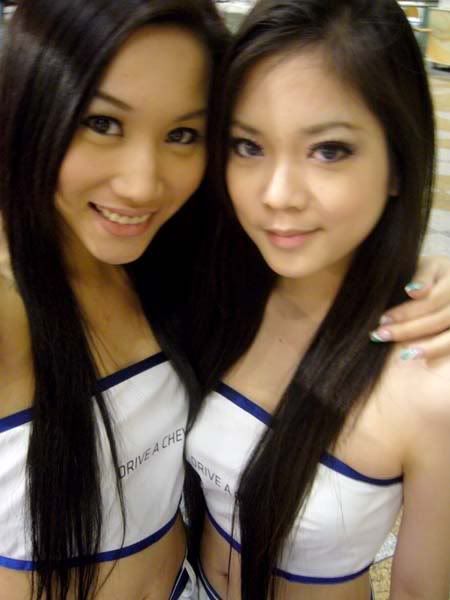 Casse* and Jojo* @ Suntec (:
Nice working with her.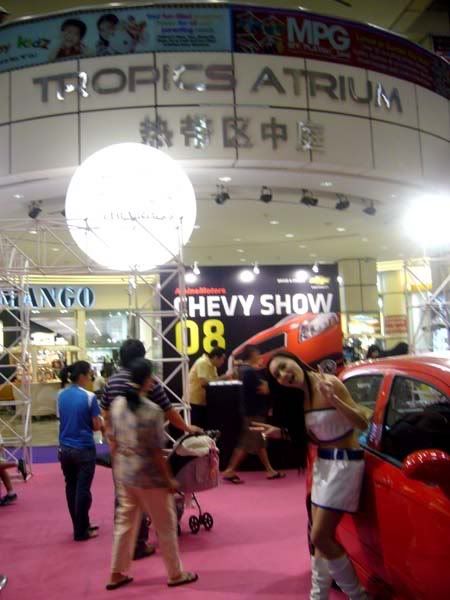 Heh. Cute right?
Night safari!!!!
Guess what? Audrey*, the one in the middle, she didn't know was me.
She is so afraid to sit close to me. And after that she know its me...
.
.
.
.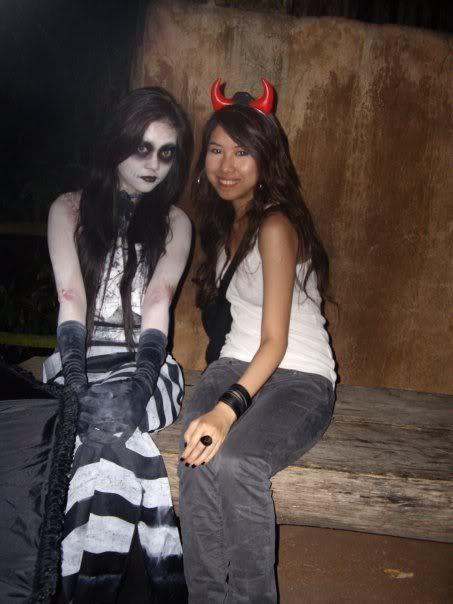 HAHA. closer! (:
Anyway, recently there are a lot of people out there seeing JOJO* with an old uncle.
Maybe there is really someone look so much like me?
Bobvin* told me he saw me alone at lucky plaza.
And SOMEONE msn me today
(12:45 PM) SOMEONE: you working at dragonfly?
(12:45 PM) JObish™ : huh? no?
(12:45 PM) JObish™ : LOL. wth
(12:45 PM) JObish™ : y?
(12:45 PM) SOMEONEl: cause some random people who have nothing better to do
(12:45 PM) SOMEONE: message me
(12:45 PM) SOMEONE: saying that
(12:46 PM) SOMEONE: they saw you in dragonfly with an old uncle drinking away
And I don't even know the random people who told him that.
Well, SOMEONE told me something
(12:51 PM) SOMEONE: yea i think we shouldnt bother
And Someone also said
(1:22 PM) SOMEONE: rumours.
(1:22 PM) SOMEONE: they are always going round'
(1:22 PM) SOMEONE: ignore them
How to ignore when people go around saying all this?
And people like to join in the fun, making it real.
If there is next time, don't go around sms`ing people first. Approach me and say hi to me 1st. I might intro you the old uncle (:
And I don't go to dragonfly. Maybe in the future I will. And I will look for the girl who look so much like me.
Anyway, thanks for letting me know about this.

Sometimes I really hope someone can really stand by me.
Shanon*:: I will update you when I see you ok? Call me when you are free. I wanna hear from you!
LiKuan*:: Thanks (: See you maybe thur?
fren:: There is no such thing as love someone wholeheartedly. Stop playing on my tagboard.
Denise*:: Yup. Close already.
LaoGong:: (: Thanks! Hope your toes heal faster!
Hao*:: ok, Come online and talk to me, i'll send you (:
I am not ok. Hidden-taurus ):