=D
big LOVE
to SoonYan*
Muaaaaccckkkkkkkkk~!!!
Love this girl that sit next to me when I was in sec 5.
Shes one of the best gift I've received after that bad news, dropping to NA.
Classmates like her really pull me tru my NA life.
We used to draw our table, write diary together =DD
I miss it so damn much when I talk about it.
She saw my nick and she asked me to cheer up.
Simple word but touch my heart. so sweet!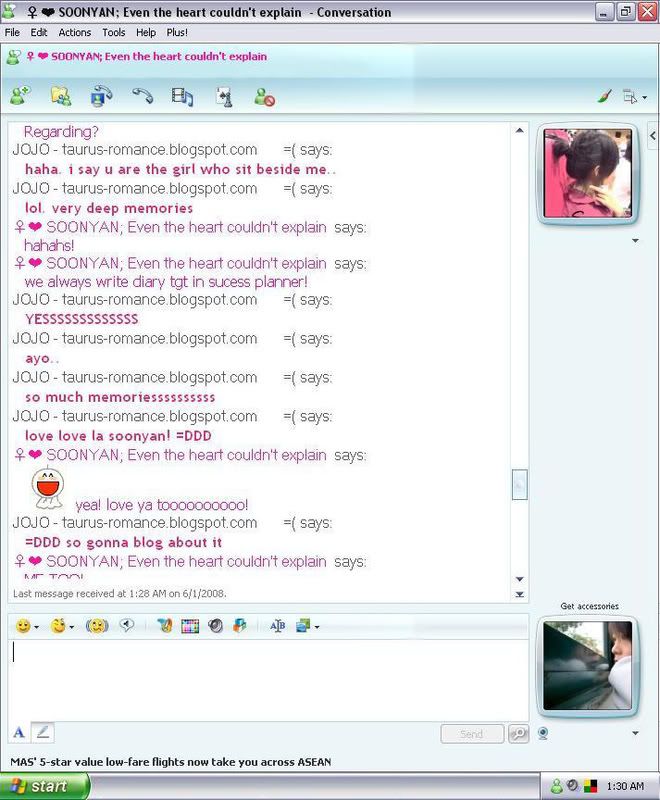 We are going to meet up, coz I can't wait!!
Thanks for being there when I am really down.
LOVE YA!!!