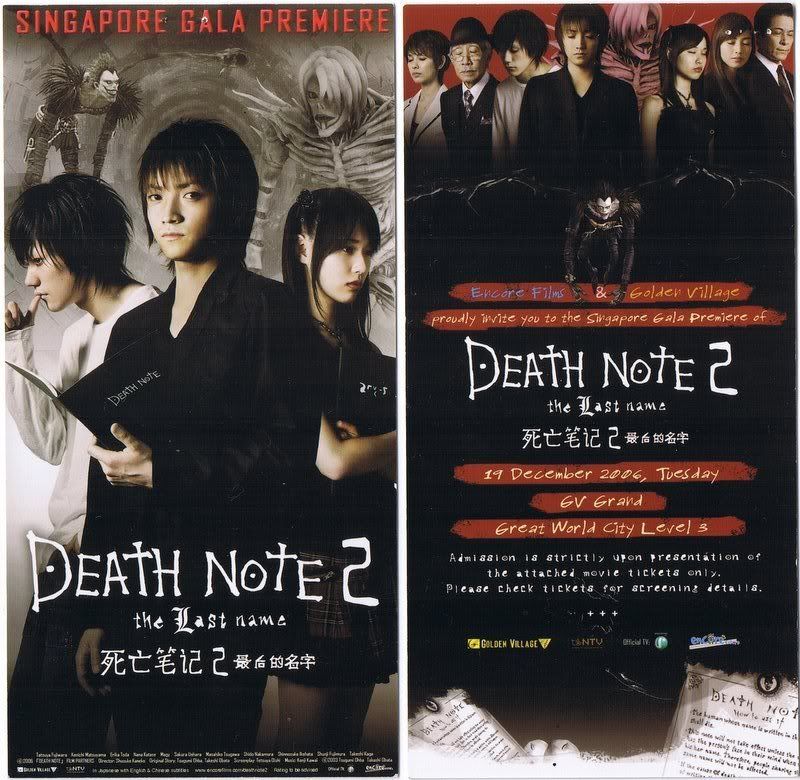 first few to watch Death Note 2 in Singapore
don understand why the Gala Premiere is so late
enjoy the show very much
hope to get its DVD when its out
wanna watch Death Note part 1!!!!
2 tickets not used
we've got 4 tickets
for Vampy, Relfy, hotHoney, ME
have the extra tickets last min when my hotHoney got it from his DJ friend
only saw 1 pretty actress
others are guys
only 1 seems to be most ke lian
4get his name
coz he waited for the cab in the taxi stand!!
one is very friendly but i also donno his name
anyways, really must go watch that show!!!
picture while i am really bored
nothing to do
just non-stop coughing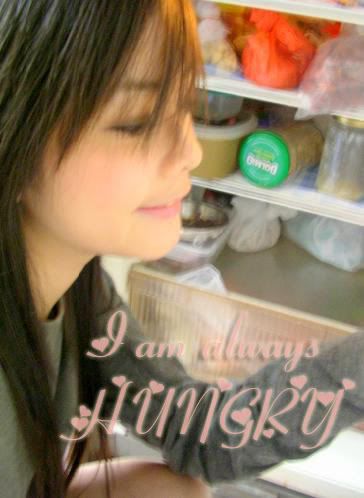 i donno why i am always hungry
my tummy gives u the hint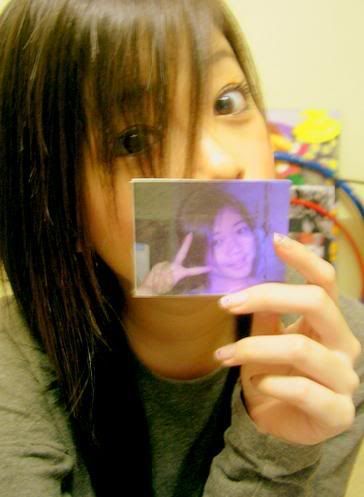 as i was packin my things
i found this la!! wahahaha
the person in the pic, with the auntie hair is me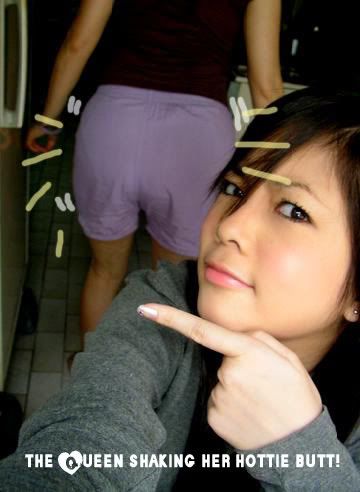 the queens keep dancing behind me
X`mas present for GiGi*
soonyan*:: LOL..Kelyn* =x