6`11`o6*
Alan* came to pick me up from school, to my house
just a 3 minute walk from my school to my house
and actually was like asking JianFu* to come into the car
but she is with quite a number of friends
so he drove me to hawker to have a drink den i went back to meet JianFU*
chat a lot and is kinda irritated by ......
nvm
at 6.30
Alan* appear at my house there
and meet me for dinner
we went to east coast and have japanese food
the sushi is very interesting
nv seen before
its yummy!
after east coast,we went to NP to a pub
the pub is very interesting also
u can pick ur songs and u sing infront of everyone
and i know a new game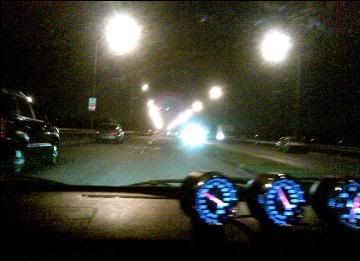 after tt, we leave to a beach cum reservoir
on our left is the salty water on our right is normal drinking water
cute huh??? its at yishun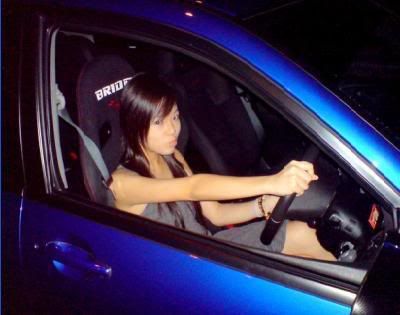 tts me driving
he say let me try his car after i've got my license
i won't even dare la!
i sell my life also don have so much $$$ to pay for it =x
and this car is so super fast!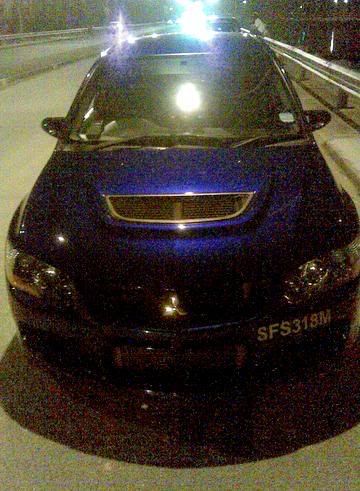 his EVO9
look at the car plate number
how i hope someone will have his donno wadever number
representing our relationship
haha! i bet no one even rmb wats anniversary or birthdays now
yawns
missyVon*::haha! why eh? can one ahh!
relfy::don worry =)
Joan*:: thanks! all the best ya!
shawn*:: thanks ! at 1st they bite but now they don't.. =)
chenEr*::mama, i am fine.. how about you? hope can see u this few days to chiong our studies =)
catherine*:: thanks =))
can someone be nice and buy me a 10 mpix camera for x'mas present?
coz the quality of the pictures are really bad =(