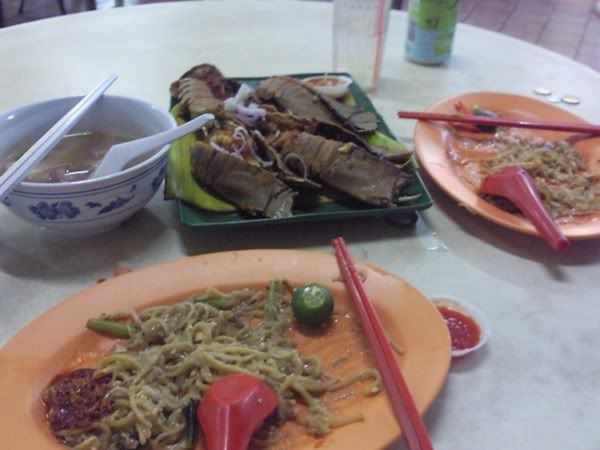 1st time having dinner at the long long hawker and having so much food!
Pig organ soup, crayfish, hokkien mee!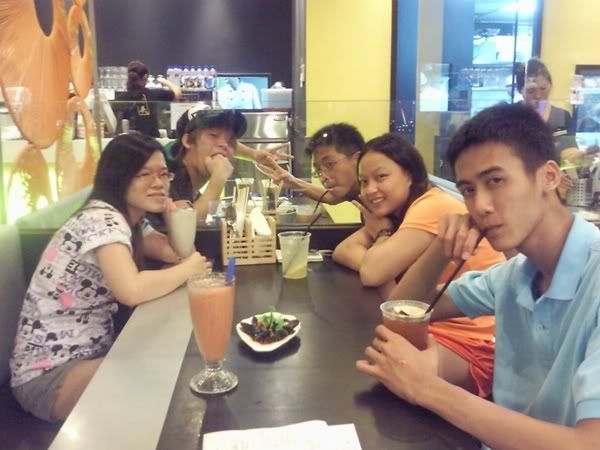 Happy bithday to Ice* (:
We were at HK cafe at Ehub if I am not wrong.
Table too small. We are like separated by that glass.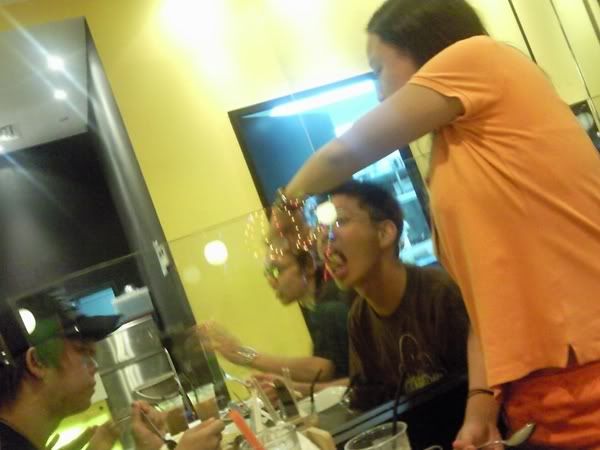 Wanna eat the carrot cake. (: Like always, Angel Charlene*.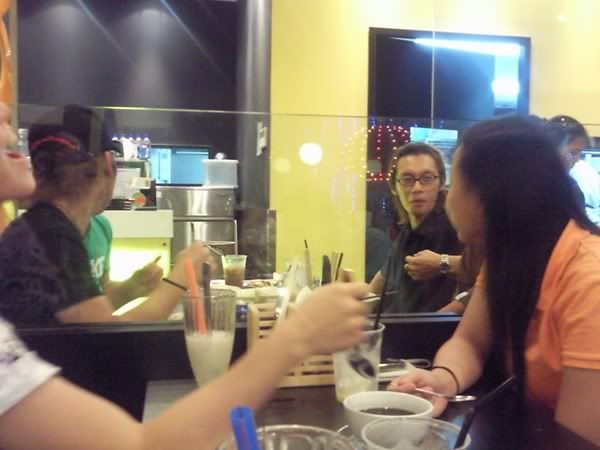 Must talk very loud.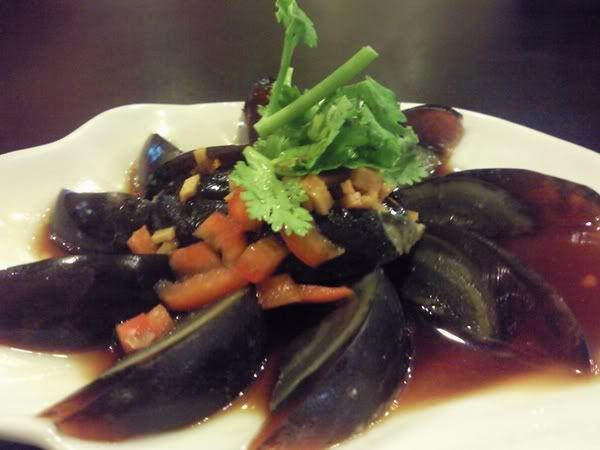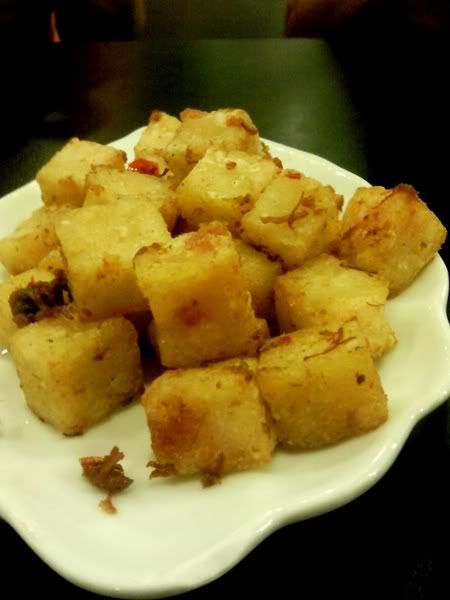 FAV! Carrot cake is really nice. (: Go and try!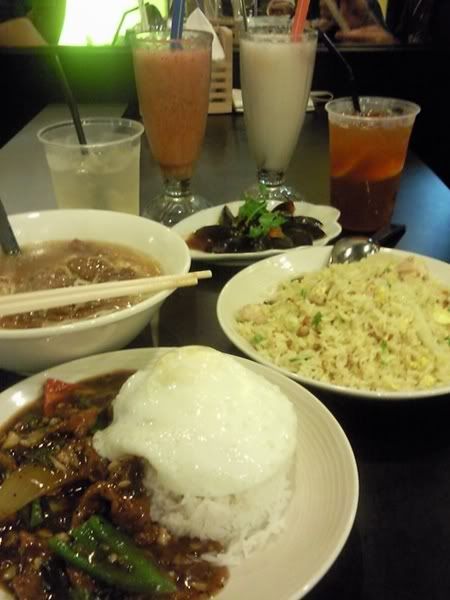 After that, ARCADE!!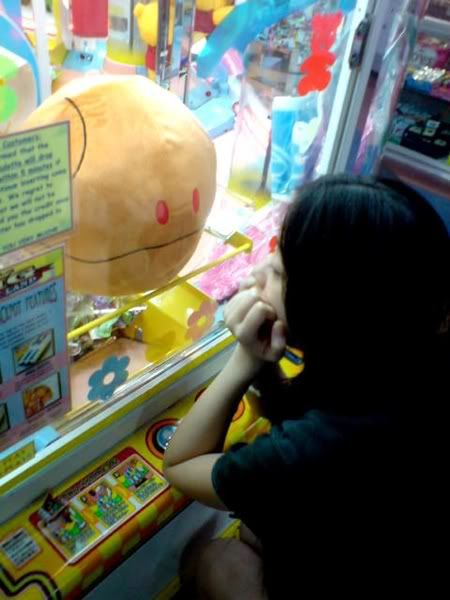 No games to play, so sit and watch this cute big head.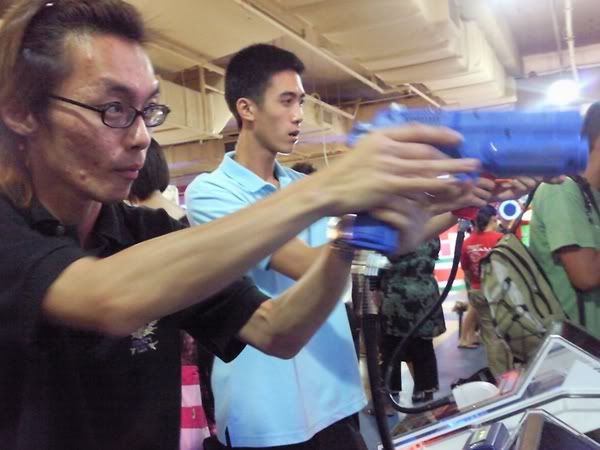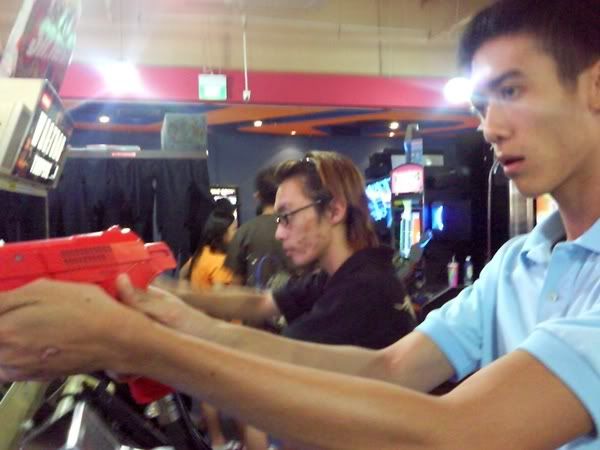 Notice Nick* must open his mouth when he is in the game.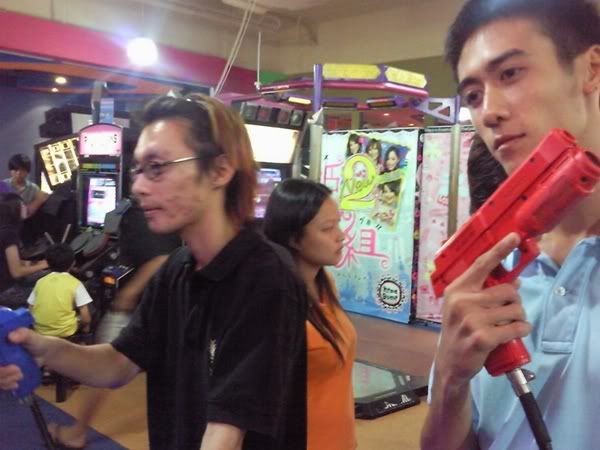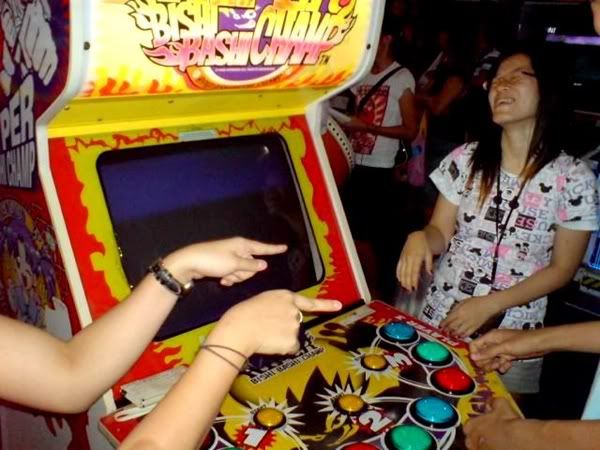 Childhood game! (: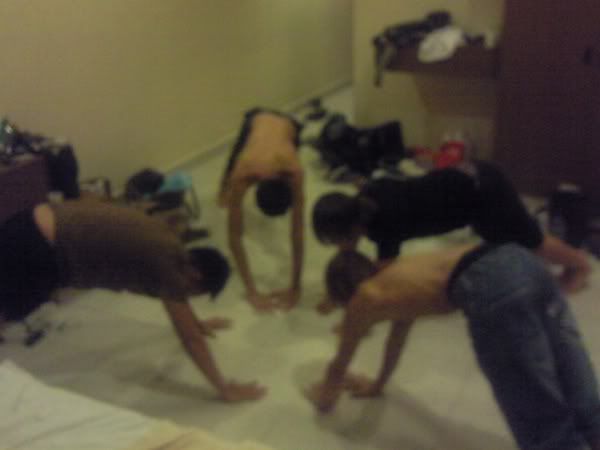 They play the basketball game.
So, the winner do 5? The loser gotta do like 30? I don't remember!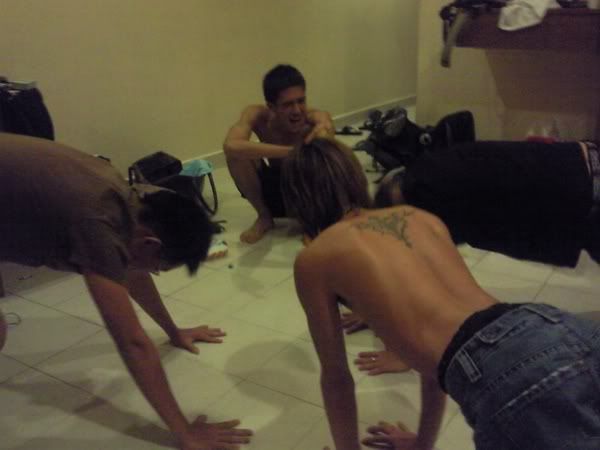 Nick*,why so happy? HAHA. Small boy face!
Zen* don't have to do.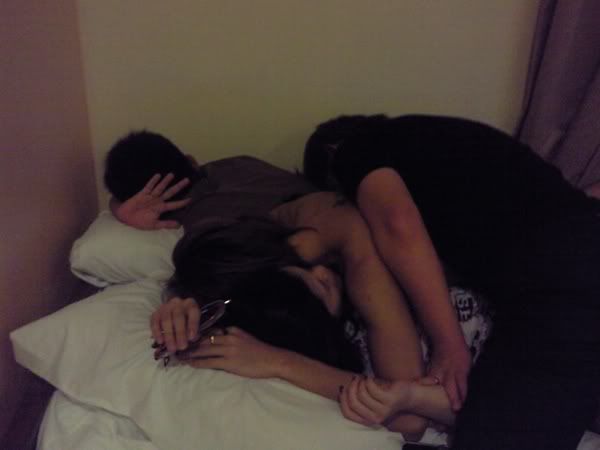 Foursome!
After that, had baron with my baron buddy. Mr. Matchstick Nick*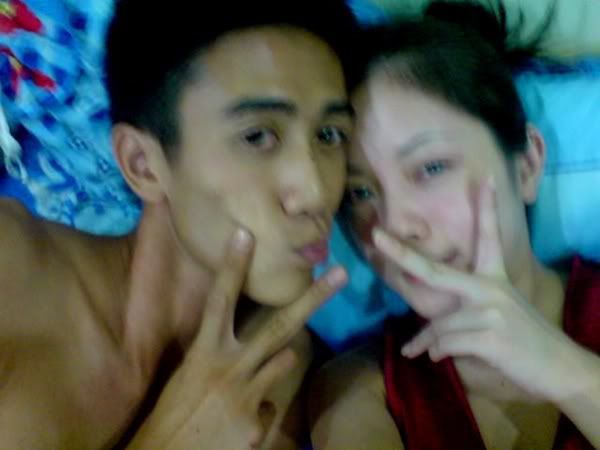 Without makeup! Red lobster face! Eyebrow gone.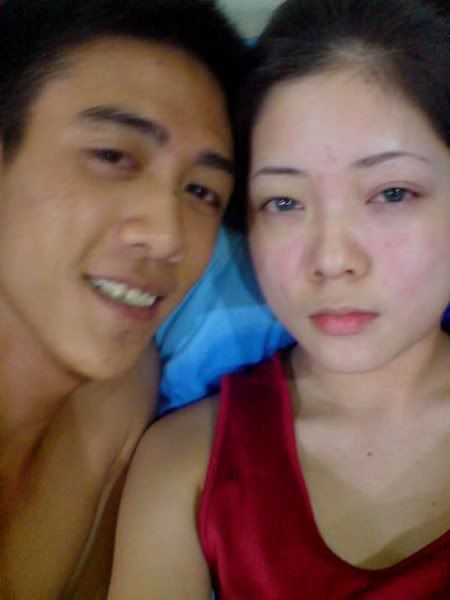 Act drunk! Baron makes me red!
Very obvious, my triple eyelid and the double eyelid difference!
Wanna go and cut my eyelid.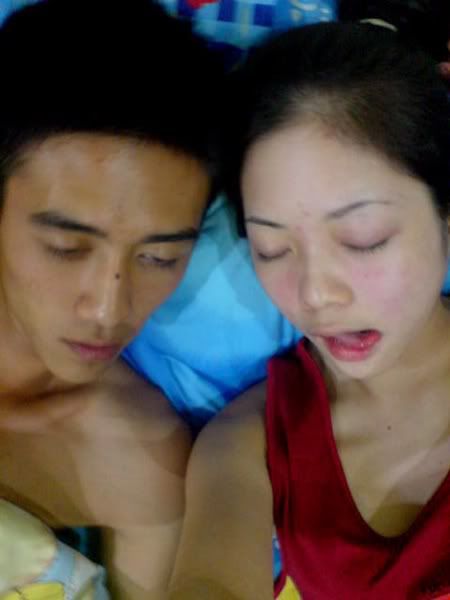 2 drunkardzzz.
SoonYan*:: I will try. Hope I am as slim as you luh!
Lina*:: OK! Will meet up more when ur free!
Sab*:: Thanks! But at least you are so much taller than me!
Guest:: That day when I blog.
JokerZ*:: Its not me. I think friendster also the same person. Why? Are you another one who got something to do with her? Cos a few guys got into things with her and contacted me. Anything email me at my email ok? (: Thanks!
Kim*:: He will become deaf! I very fat now luh!
happyQUEEN:: You never meet me so you donno. I am fat ): Some makeup artist shave them off!
Guest:: Thanks!
hao*:: Cos getting lower. And nothing makes my confidence lvl higher.
Jaslyn*:: Ok.. Why you call yourself lil pigeon?!