Saw some of you at Night Safari*
Remember Ndy* (:
Thanks for telling me you read my blog. Really nice to hear that (:
Anyway, few points I need to say.
Its not an easy job even some of us are sitting down.
We are not suppose to talk, smile, even some of their movement are restricted.
Sometimes we gotta rush back to office for a 10mins break.
And some of the visitors can't understand, keep wanting to take pictures.
Sorry, don't say I am "dao" coz I am not a happy ghost that can smile.
And I don't stop for photo taking when I need to rush back to office.
So, sorry ya!
__________________________________
1NOV2008
After Halloween, LaoGong Anna* and Nick* came to look for me.
Went to Arena for YingRui*s birthday celebration.
And after that 3 of us went to Mr.Matchstick's house for baron session. (:
2NOV2008
With Nick* Dave* Rene* and Jeanie* for supper at Changi V. Yum yum (:
3NOV2008
With Ferlynn* Nick* to town and catch "The Coffin".
Then to Downtown East chill (: Singapore is so small.
4NOV2008
Slack till late. Went home after that.
Wanted to go out but too late already.
Need to start working!!
__________________________________
Welcome back Mr. Matchstick (:
Super tann, like what Ferlynn* say..
SATAY!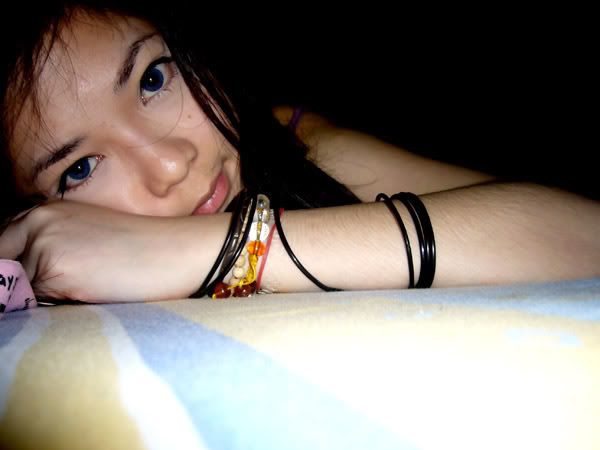 Slacking JOJO*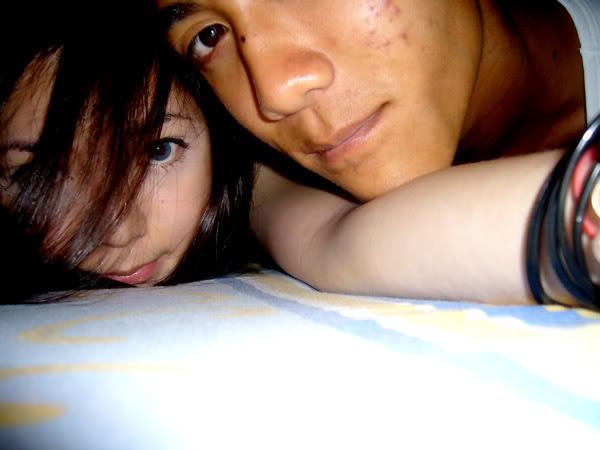 White and Black
Don't like to take close up with you.
You are too skinny! And makes me look so super fat!
Ok, I admit I am a-lilfat, just a-lil (: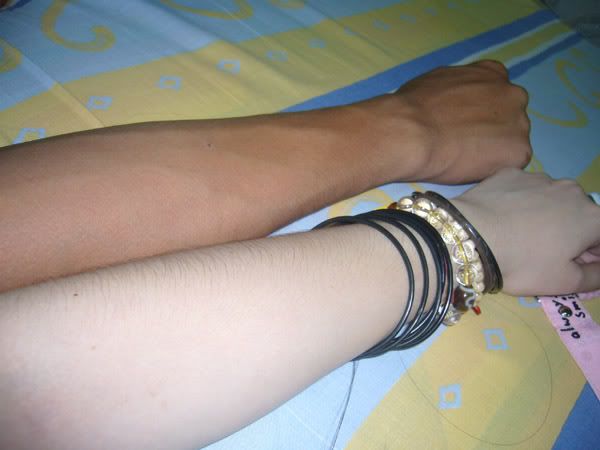 Look at the difference.
Original colour of the photo. No edit`ing.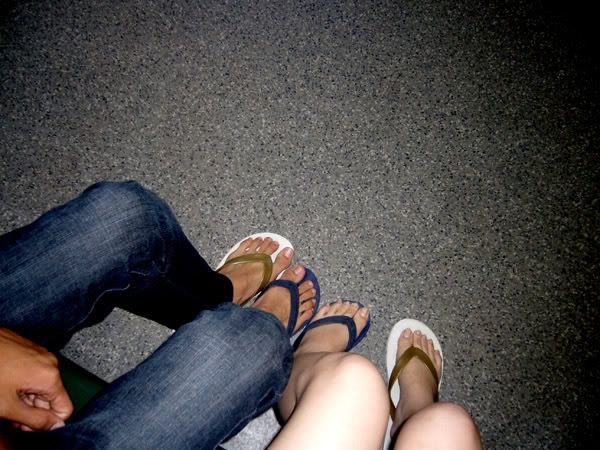 The day we went to town.
We wear like that for the whole day (: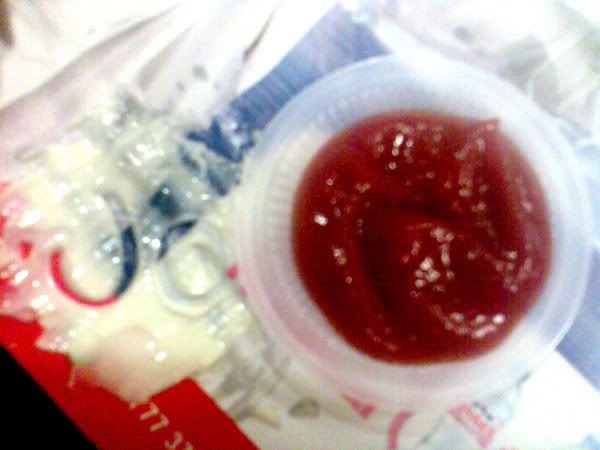 JO.N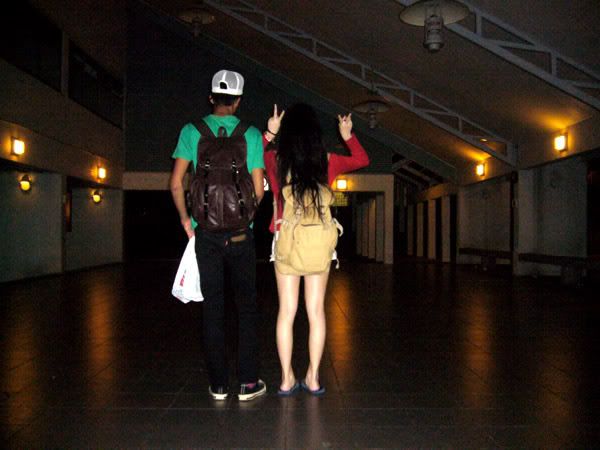 Book in time. Byebye~!
__________________________________
Well, he don't allow me to post up his video.
This is just 2 pictures from the video clip.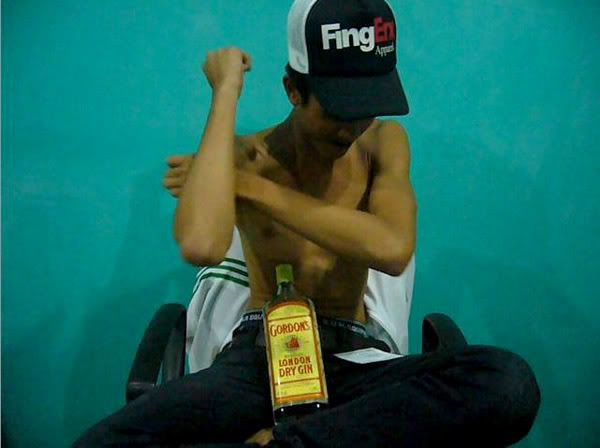 Anyone rmb he did this at the chalet? LOL.
Look carefully at the next picture.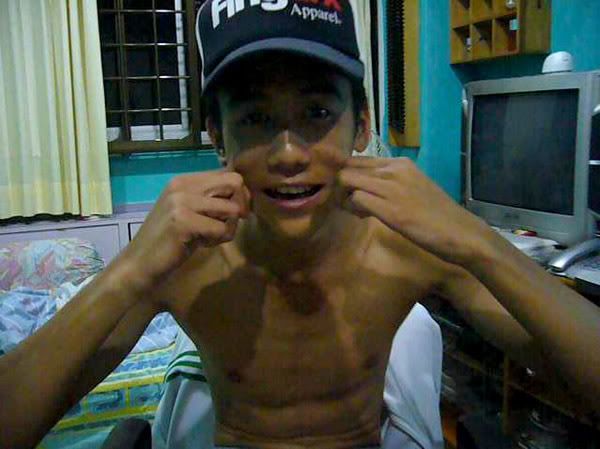 resembling
.
.
.
.
.
.
.
.
.
.
.
JIMMY NEUTRON!!!
disgusting:: Anything else better to do? If not I can introduce you jobs (:
LaoGong:: Cute what!
LiKuan*:: Okok! But do you know the pipit road market close already? We'll go soon!
JiaLiang*:: (: Thanks! Get well soon!
Crystal*:: icic~ SG is small!
Hao*:: Not pretty~ Thats why. Super you yuan! HAHA
Ndy:: Thanks! So sorry about that too.
Nick*:: you? Smoke smoke and smoke only. Hope you book out and you see a slimmer JOJO*.
Jumbo*:: I am always using it!
Michiyo:: Up to you (: I am always free.
Man:: Hi! Welcome here (: Thanks for the song. One of the songs i love listening to. Thanks(:
Thanks for everything (:
Hope I am not wrong this time.