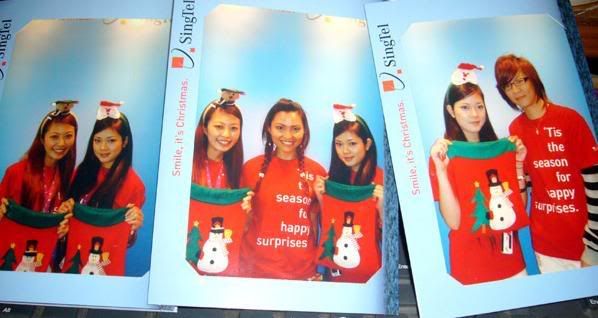 Singtel event (: Working with Vanessa* is FUN FUN FUN!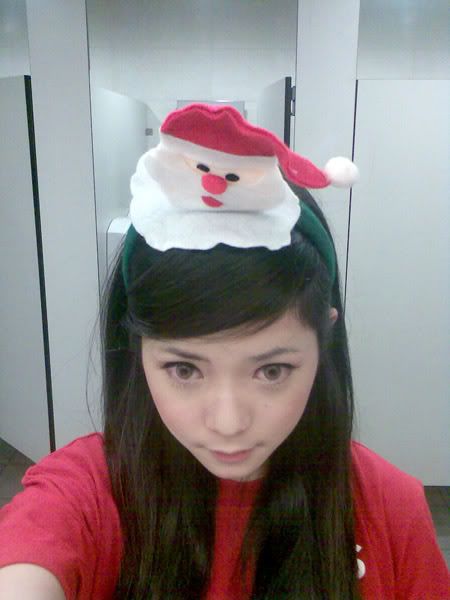 Trying very hard to aim! See my hairband?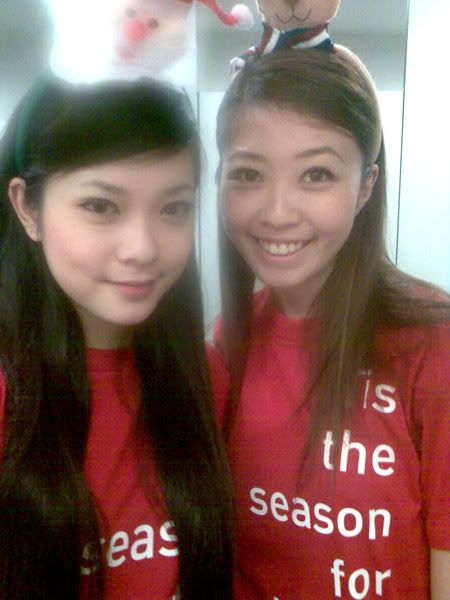 JOJO* & Vanessa*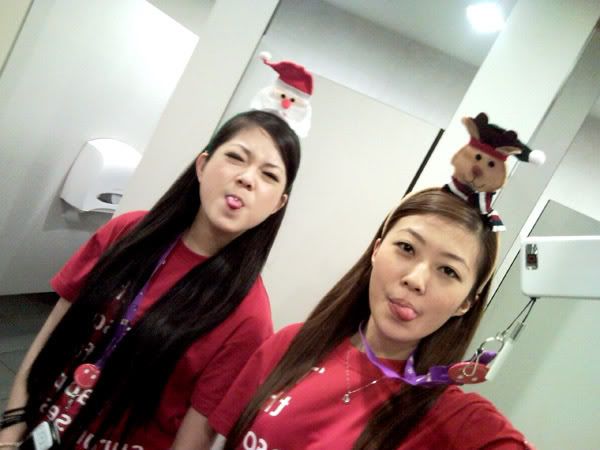 Taurus & Gemini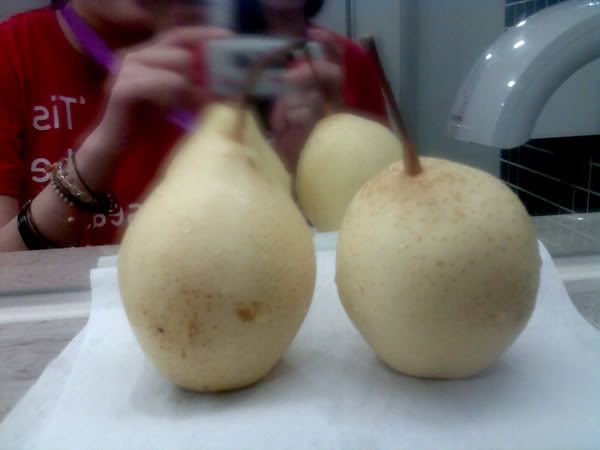 Well fed. LOL. 3 meals a day, with fruits!!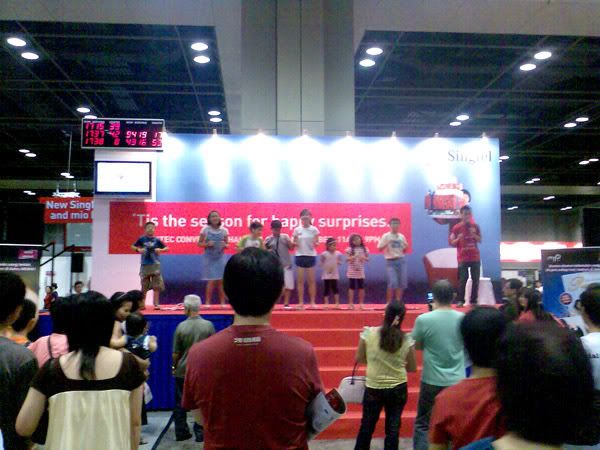 They dancing the Jimmy Neutron dance. HAHA. Super cute!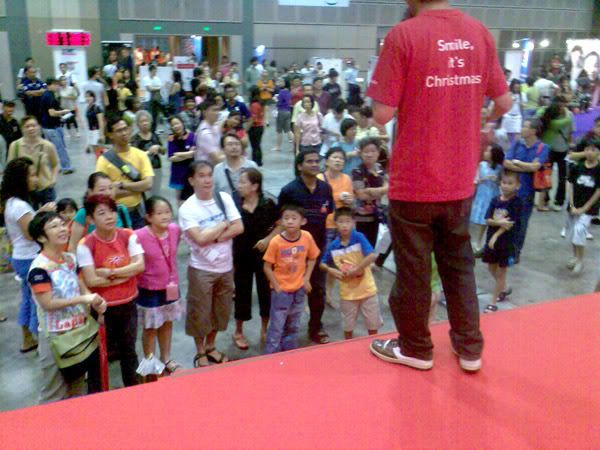 Vanessa* and I up on stage To give out some gift.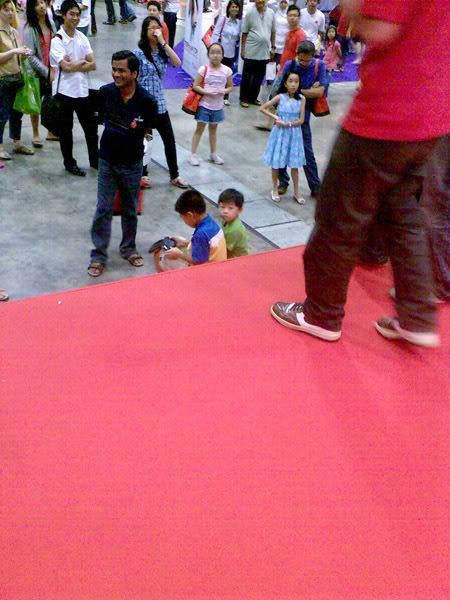 And both of them sitting there playing PSP. Super cute!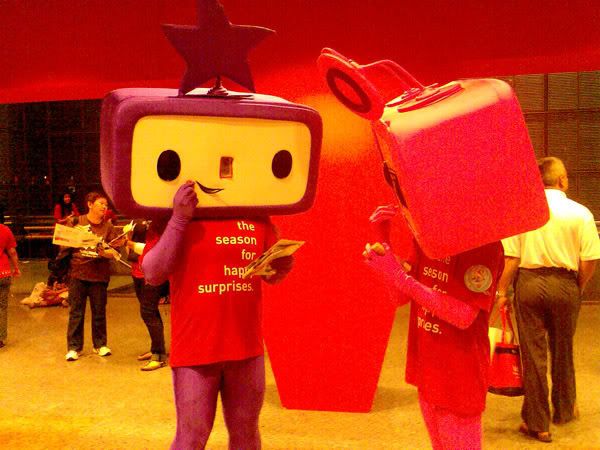 Vanessa* Tabitha* Angeline* and I, we are the smile ambassador.
Giving out smiley badges and they wanna eat it (: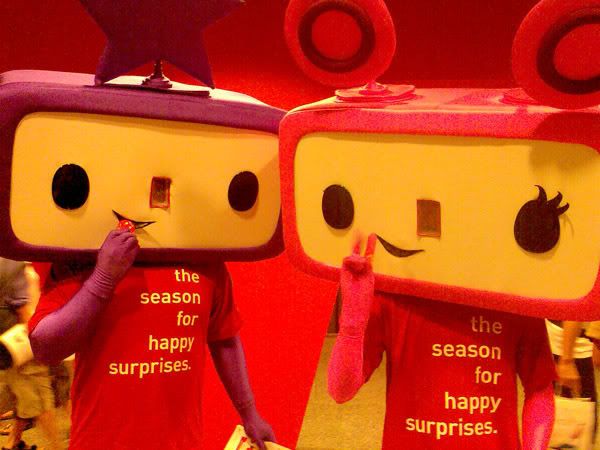 Ferlynn*:: ok. Its 612 星球
Pop:: ok!
Kim*:: Done! Thanks!
Nick*:: LOL. Jealous is it =x Don't use my tagboard to advertise your phone number eh! HAHAHAHA
Butcher:: Huh? My idol?
Man:: Close means must have something going on? One night stand some more. So why never think of I am a les? I kiss my girls and I blog about it (: Who is the childish one, I don't have to comment, people judge on their own. The problem is, I don't even know who are you, no one will ask anyone this kind of things. So the problem is... you, cos normal people don't go around, curious asking such questions. (: And a blog is not meant for people to come and question the writter, why not go check out whats the point of reading a blog? And also check on your mentality or something. (: Get well soon!
Jevonne*:: I am jealous too! I'll try to snip it off =x
Dave*:: You are which Dave*? Why? don't jealous eh =x
Denise*:: Yeap! Hear from you soon ya!
LaoGong:: In his/her eyes, WE ARE LESBIANS, I think. I even call you LaoGong. He/She just wanna stir up something. A lot of 小人 around me..
LiKuan*:: Whats your friend's friend's name?