I am out of job!
And everyone is so happy for me?
Even the queen coz she want me to have a better job.
Don't talk about job already..
So long didn't MOS and finally I went yesterday. =DD
Pictures of Denise*, Kai* and me @ crazy BB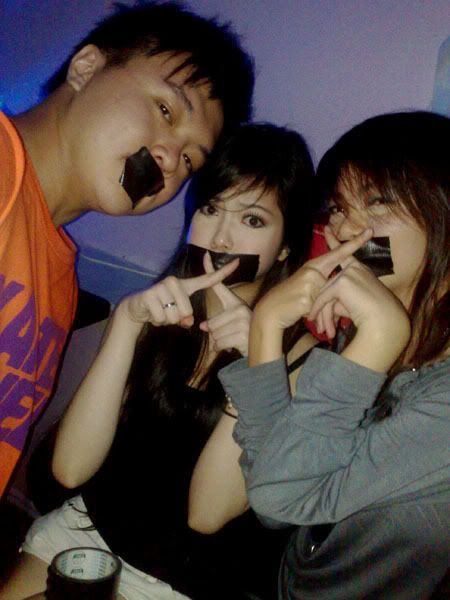 The wire fall off from the wall and Ronnie* took this black tape to paste it back b4 they install the wire box or sth.
And we went crazy. It was my stupid idea.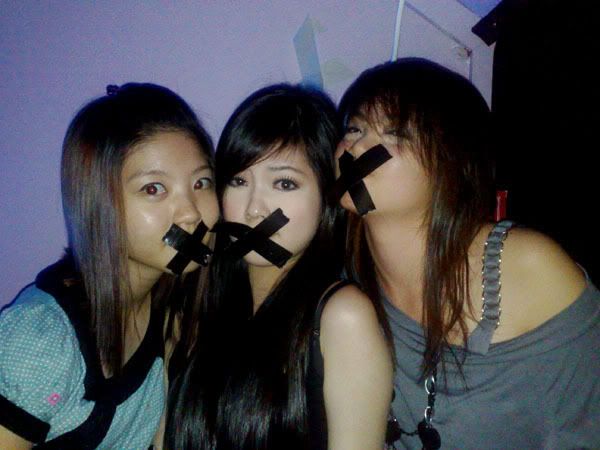 Desiree* me and Denise*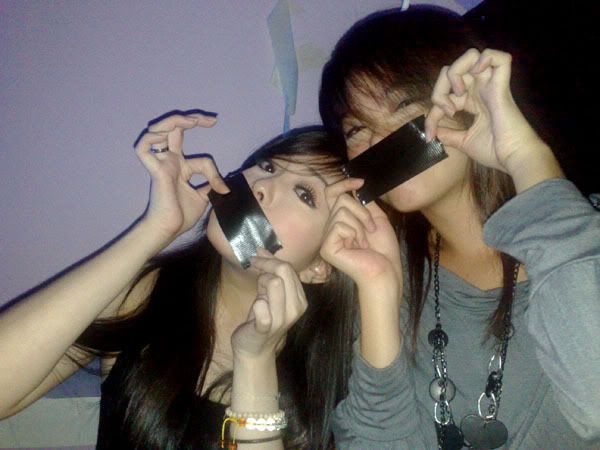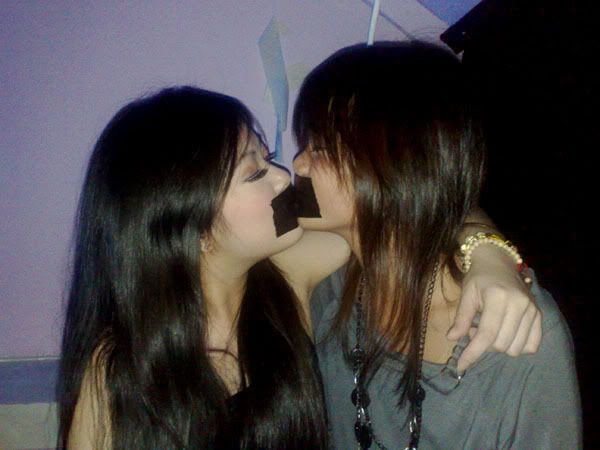 Me and tipsy lil-girl =D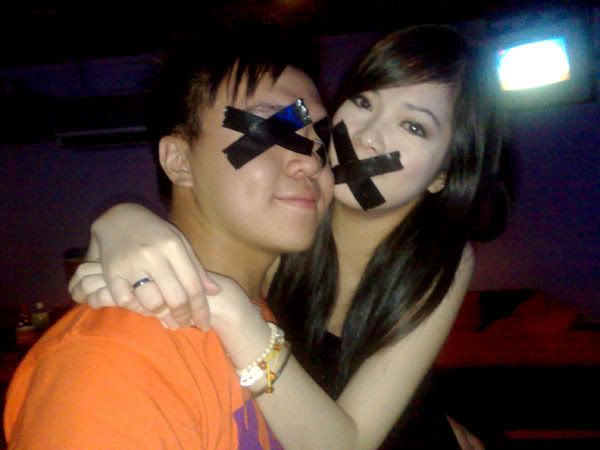 See no evil, speak no evil..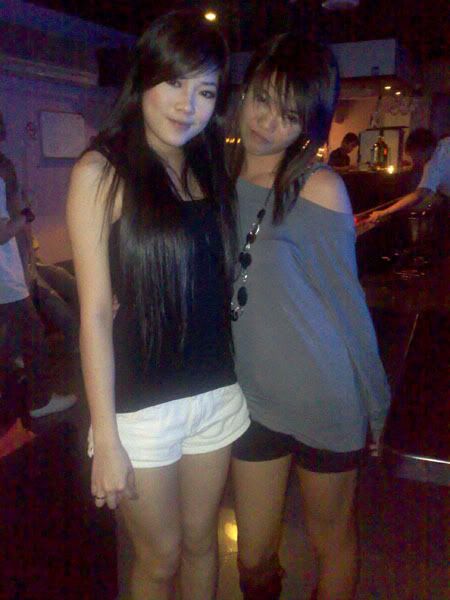 Super fat Jojo* next to Denise*. =(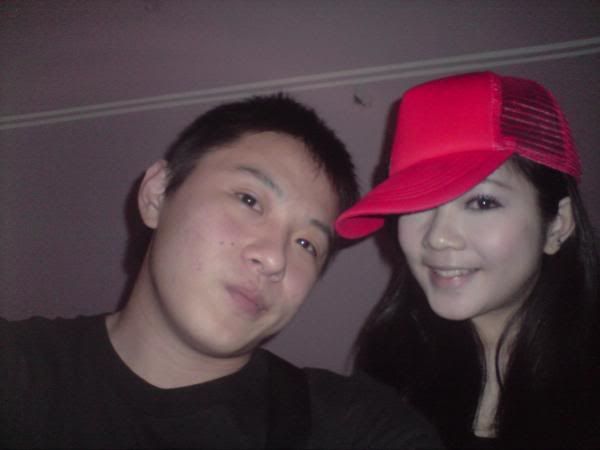 Found this pic. HAHA. Xiao Hong Mao! With Snoobish*
No pubbing no pubbing.. We all hate pubbing, but we love Jevonne* so we are there. LOL
thats what I believe and not to prove anything to anyone =D
Webcam with my Queen's brothers and sisters just now. My uncles, aunts, cousins... ...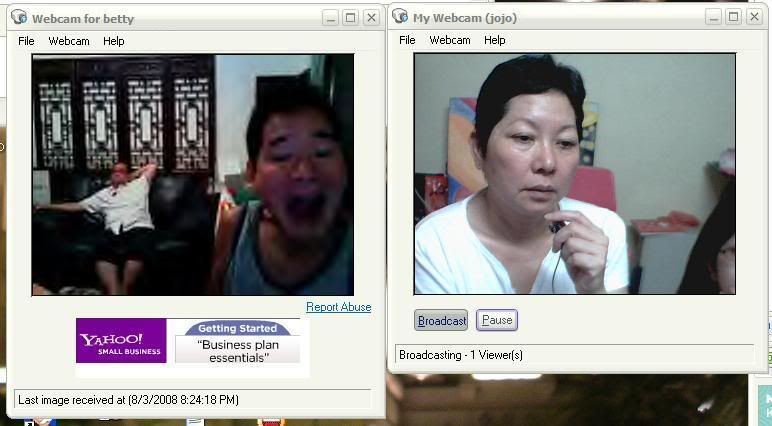 My 6th uncle is so cute and funny. I was showing my pig face and he gave me this face.
What can I say? I lose... LOL
The one behind is my 5th aunt's hubby, resting.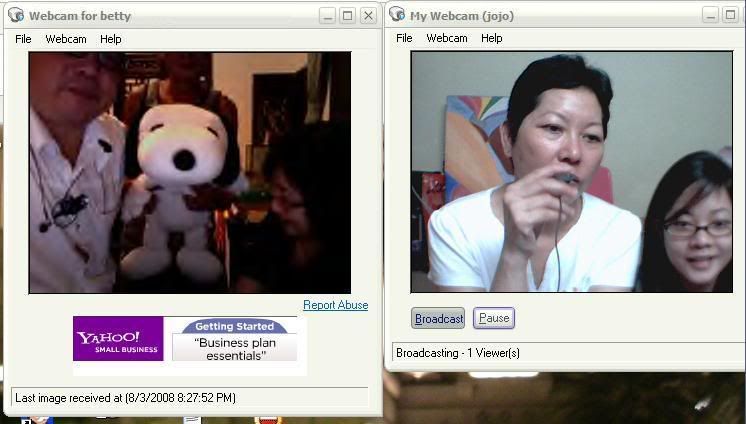 5th uncle on the left, 6 uncle holding onto the snoopy =D and my beautiful cousin, 1st uncle's daughter.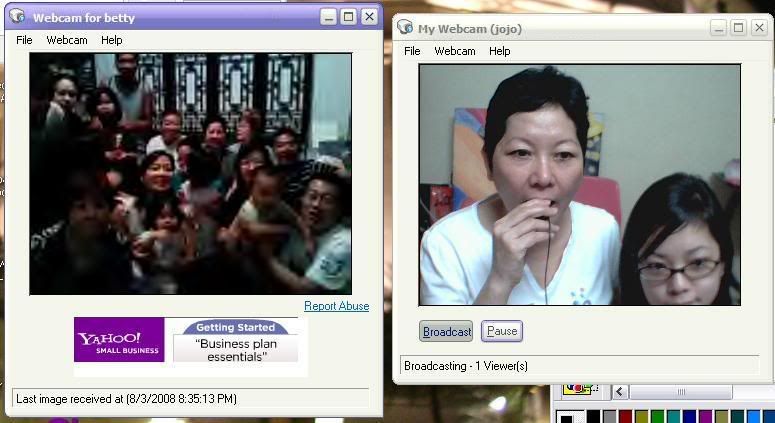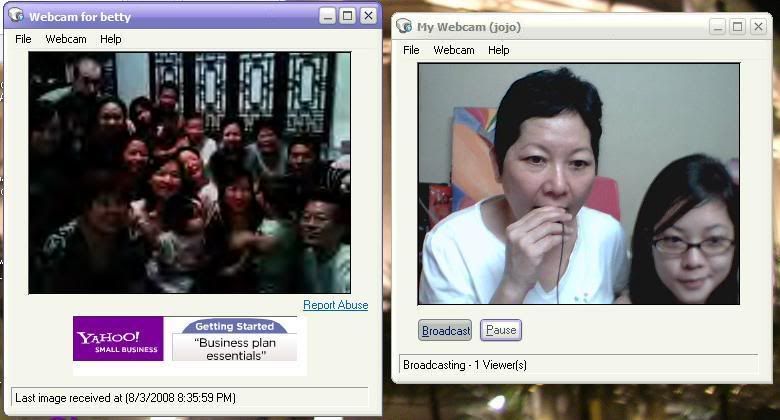 Thats not the whole of my queen's side. Just a few of them at my youngest aunt's house to celebrate sze sze*, baby cousin's 1yr old bday.
1st uncle with his wife, daughter, daughter's hubby and baby.
2nd aunt and one of her son.
3th aunt went alone.
4th is my queen, with me @ Singapore to celebrate with them on webcam.
5th aunt with her hubby, their eldest daughter with her hubby and a baby in the tummy.
6th uncle with his wife and daughter.
7th uncle with her daughter.
9th is my youngest aunt with the birthday girl sze sze*!!
Thats all the people there. =DDDDDDD miss H.K so much!!
Snoobish*:: please, I don't dare to take.
Shanon*:: ok =) thanks!
Hao*:: =D fun meh?
Steph*:: ok =) thanks!! sorry I cannot help you for the job thingy coz I am out of job also!
Well well. To be a good and successful person in life, try to think before you talk. =)
Know well before you judge.
Think again, think properly, you brain is there for a reason.

Sorry, kinda bad mood now. I don't understand why people just like to talk bad about people behind their back and say so many things that are not even true.
I shouldn't be bothered right?
But too bad, I don't have any confidence. At all.
All are just my own thoughts, maybe this will make people start a topic again.
What to do?
Sorry, MIA for a reason. I need to be alone =)