HAPPY NEW YEAR!
anyway, back with lotsa photoz
my sis and i occupy the biggest room with a toilet =))
so fun!
beautiful big big country
the wedding!!
their wedding is different from Singapore i guess
they invite singers to go up and sing
she sound like tt kinda "Ge Tai" singer
the beautiful bride!!!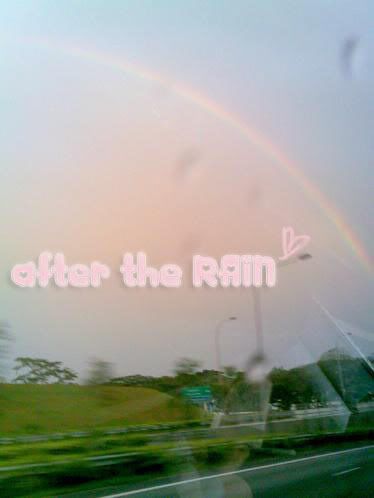 back in Singapore and i saw 3 rainbows!
at 1st was 1 very near to my honey's house
den spotted 2 rainbows together one end of to expressway to aonther side
the picture can't see the 2nd rainbow as it was fading
count down!!!
we took picture with Chen Fong Ling
issit her name huh
nvm.
didn't really know who is she. but oh wells
guess yingRui* like her a lot
so we chase till toilet just to take a picture
sis brought a new camera
camera testing
nahyieve:: haha.. =D
FrankyRaven:: i donno who is the one who asked for the picture. Thanks =)