Full of picture post!!
14Jan - Matchstick's Doc appointment.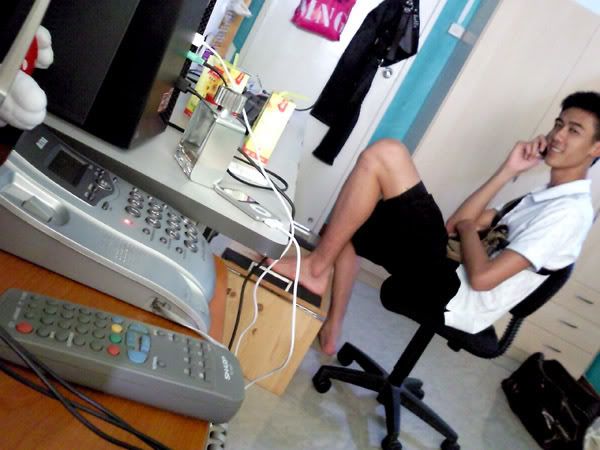 After the yummy breakfast, he is ready to go.
And I wanna call him when he is out. Before he even step out of the room.
I called. =D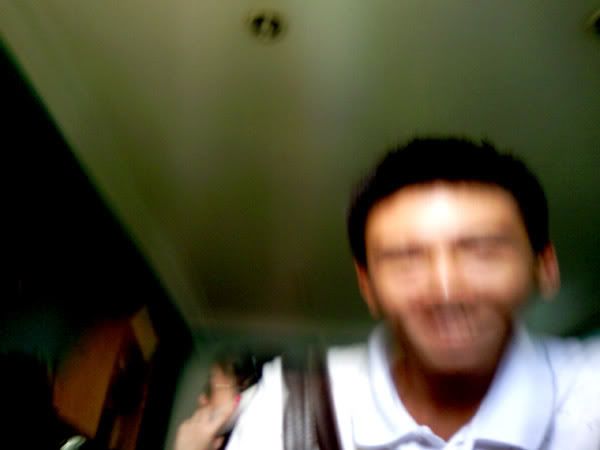 He wanna take picture. Never set the timer properly.
His FAT face makes me wanna laugh!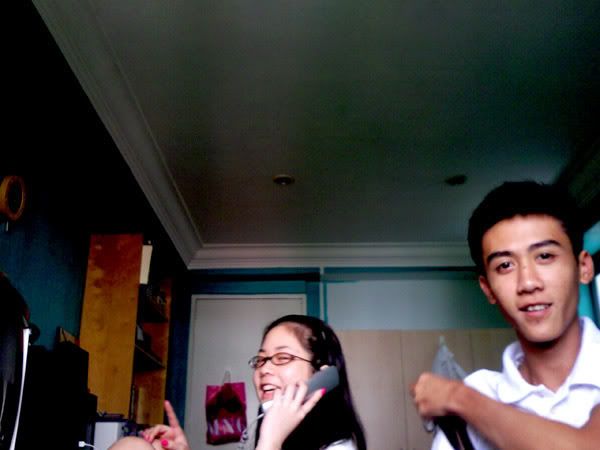 My ugly turn. I was saying, "你在拍天花板啊?"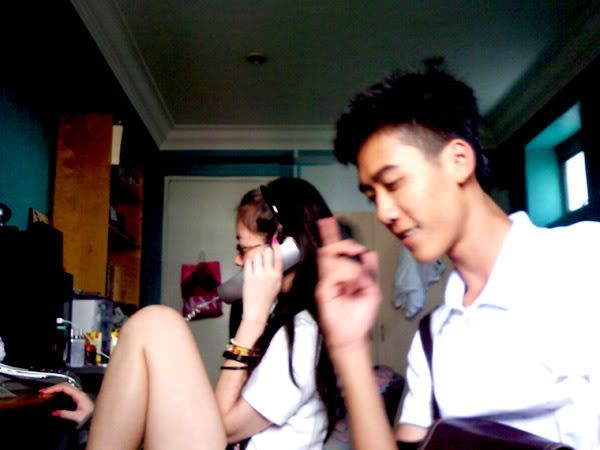 He is not back yet. Haha.. Don't wanna listen, insist 5 seconds is enough.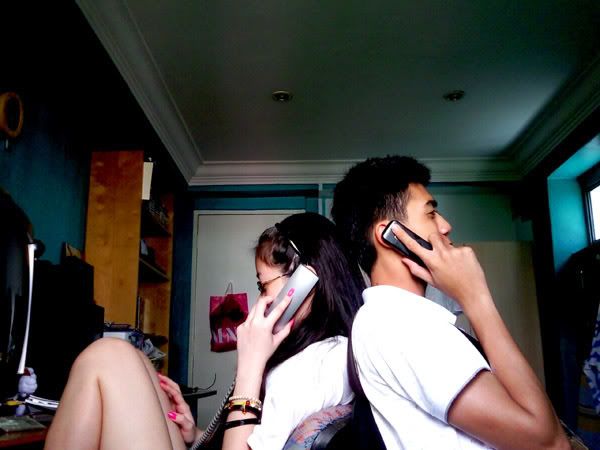 10 seconds, perfect shot (: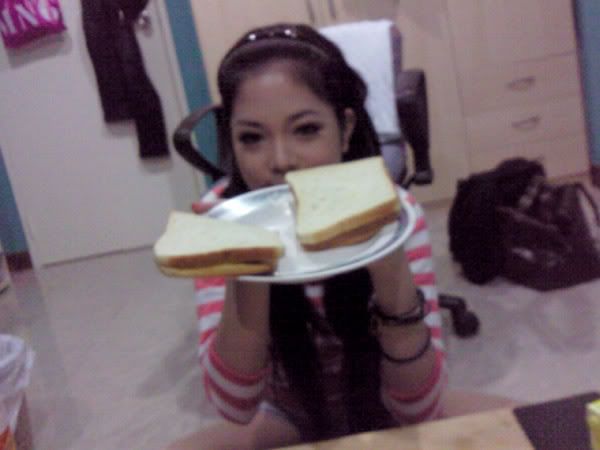 After he is back, he and his daddy cooked.
Super yummy!
After eating, prepare to go Rebel.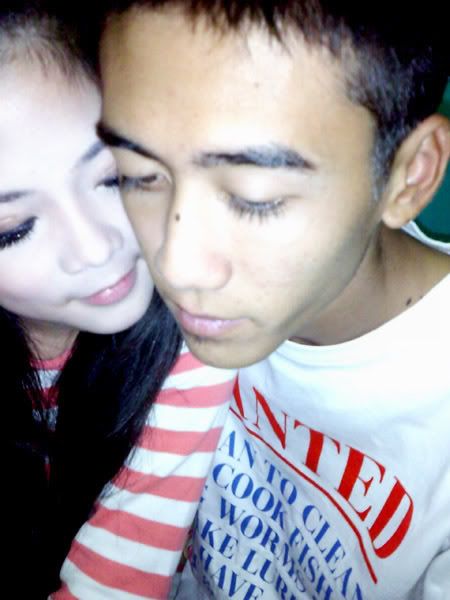 Blame my flashlight. Even he looks fair.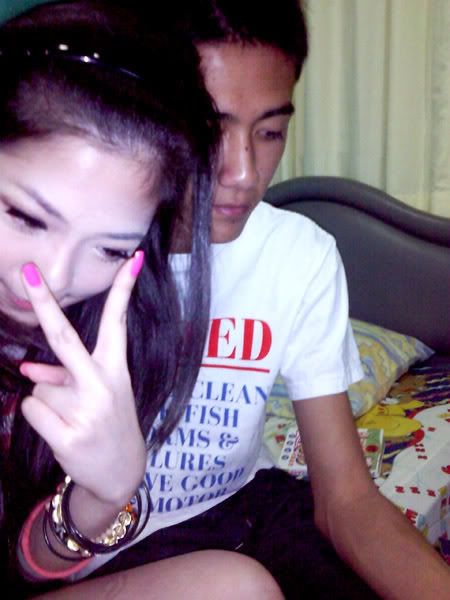 Yoohoo~ Stop SMS`ing my busy man.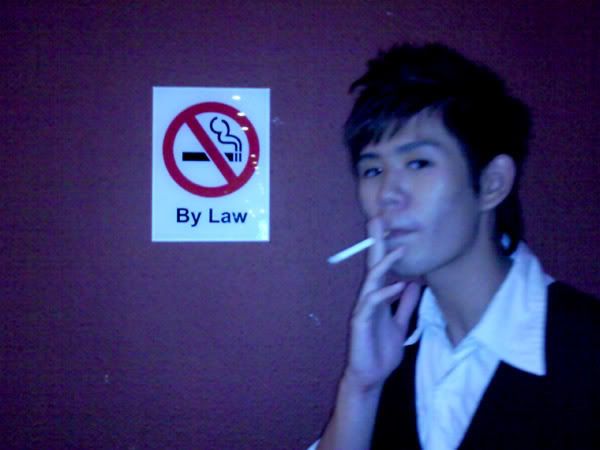 OMK* the ganster.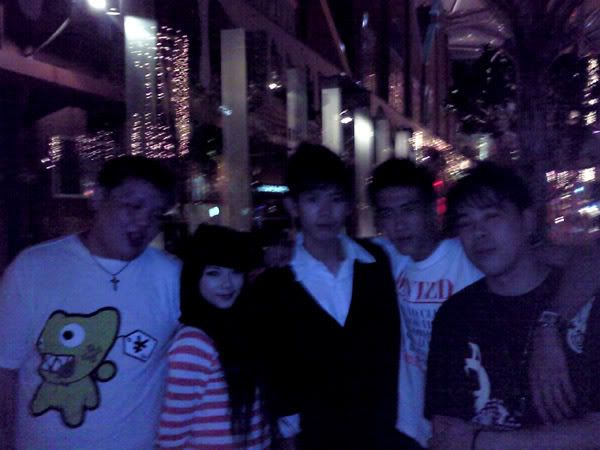 Andy* Jojo*Jensen* Nick* Marvin* (: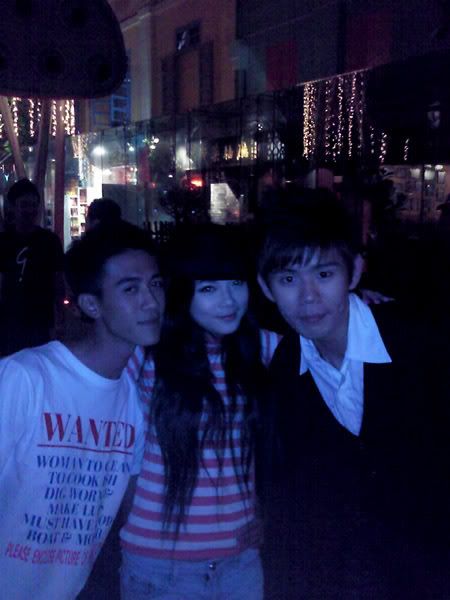 With my boyfriends.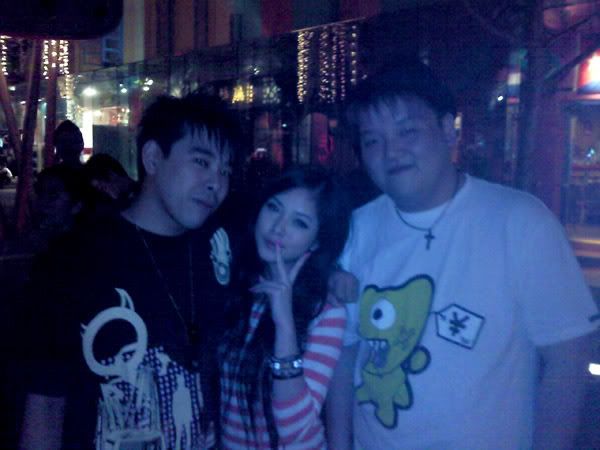 Marv* Jo* Andy*
After not long, I left for Club Nana.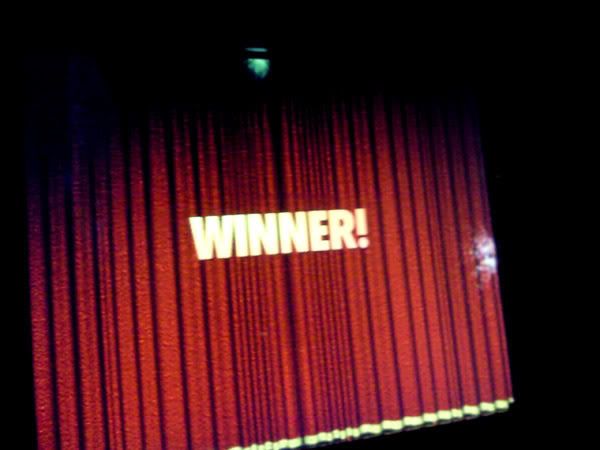 Memories.
On the way back...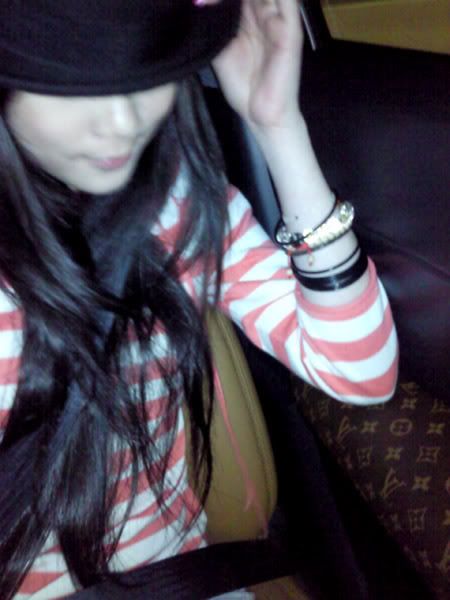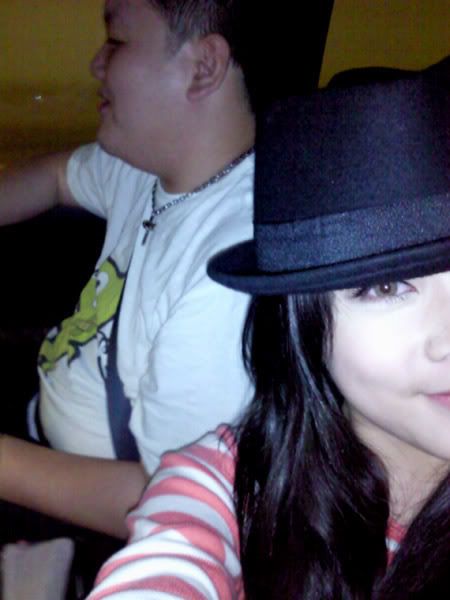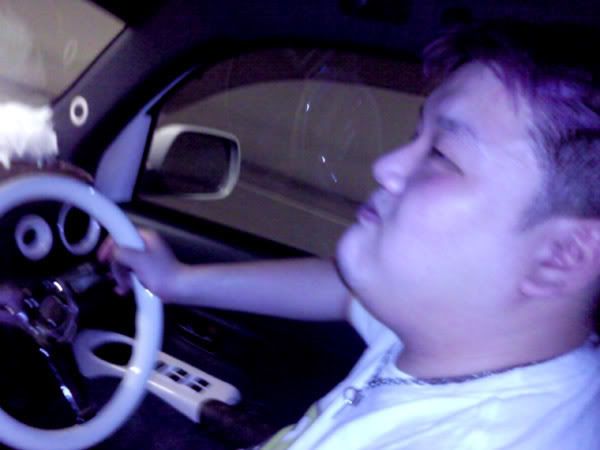 Not trying to blind him.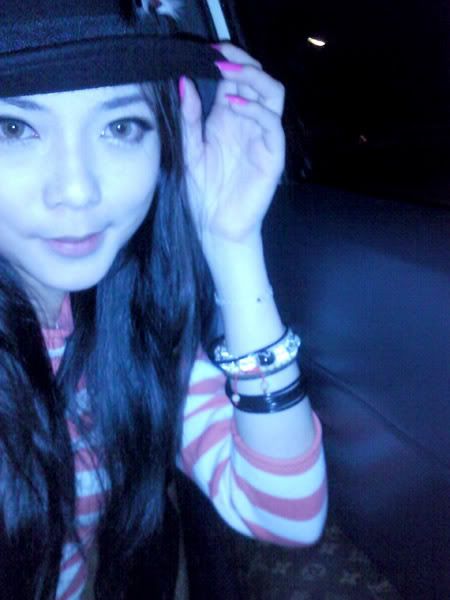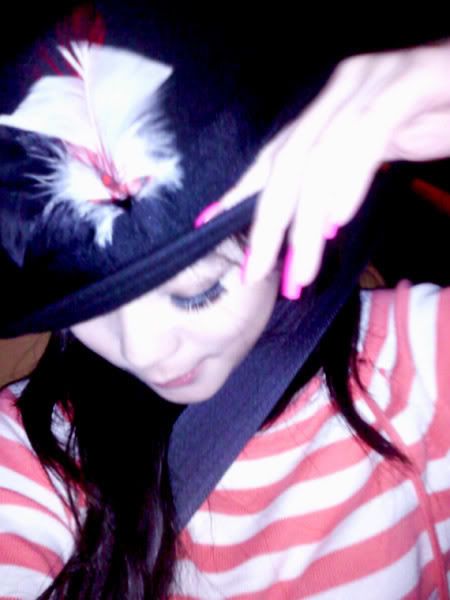 Michael Jackson? HAHA!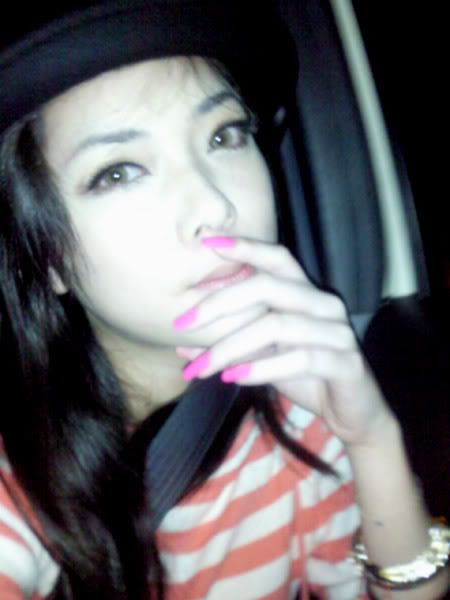 Drop by Andy*s place. And I met CHEEZE*!!!!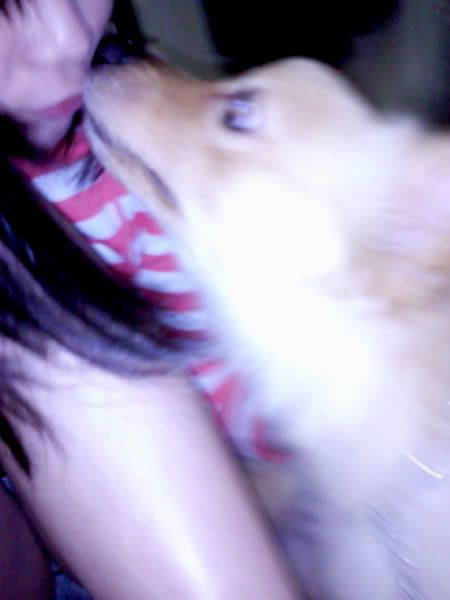 Super friendly!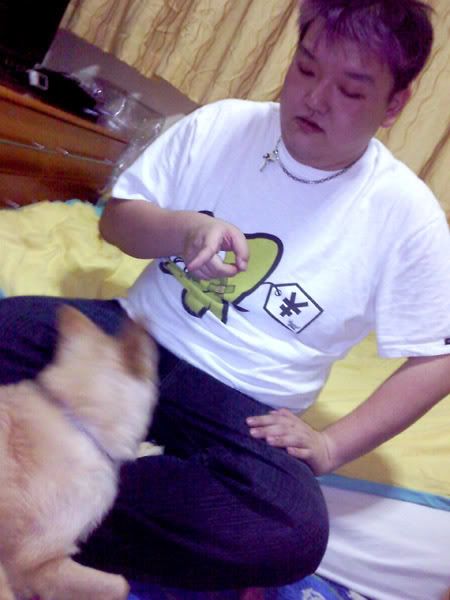 Very obedient (: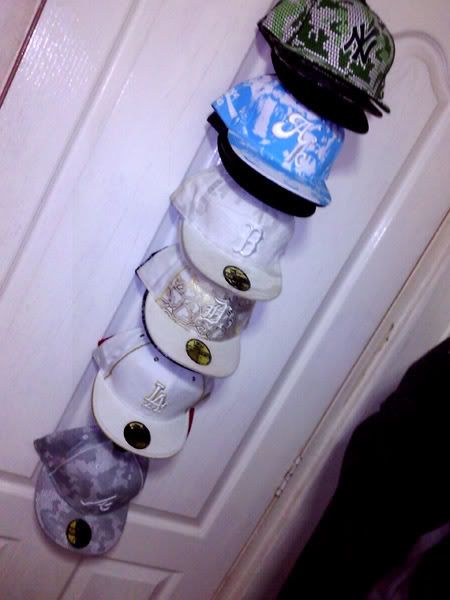 Nice nice caps on his door.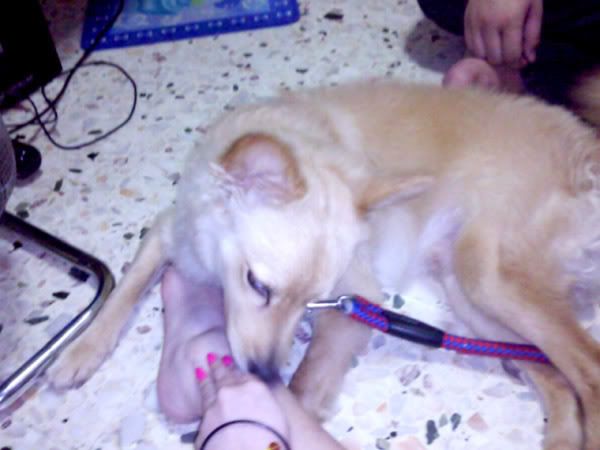 Hugging my leg.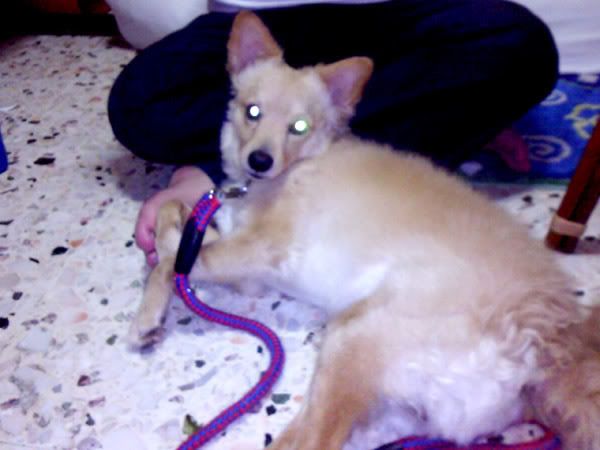 HELLO CHEEZE*!! I MISS YOU!!!
The day b4 yesterday, went to L4D With some WGs (:
Super fun!!!
Jas* said this pic looks like gang fight. LOL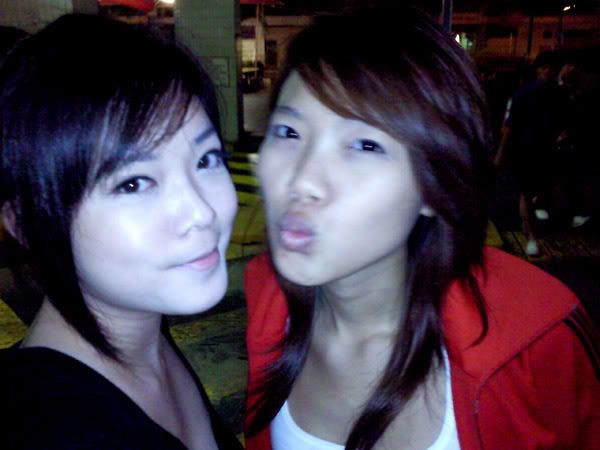 J&J - Jaslyn* & Jojo*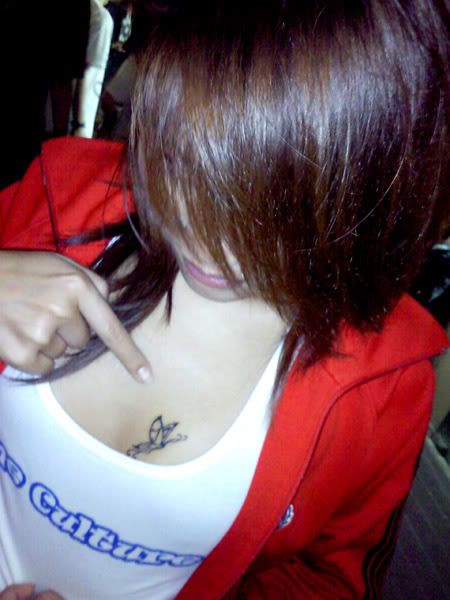 Her new ink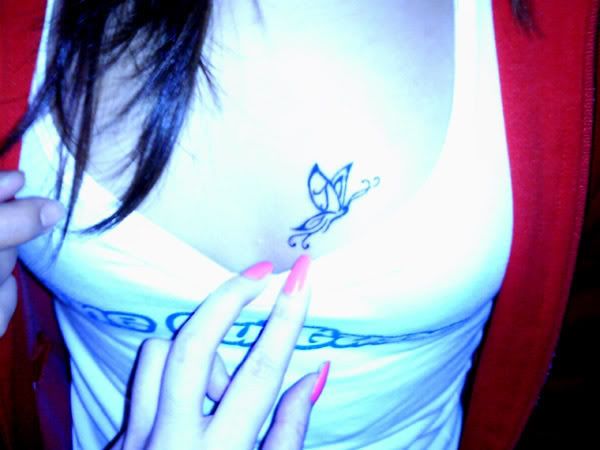 Pretty!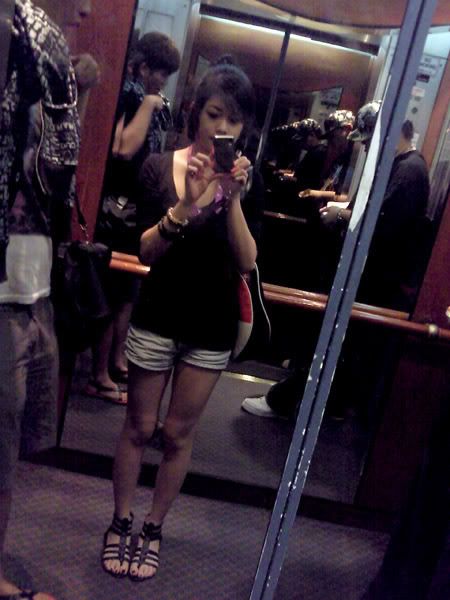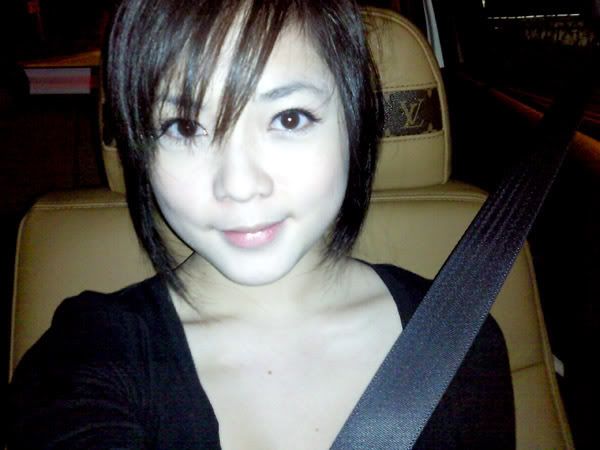 Bun bun hair with a bun bun face.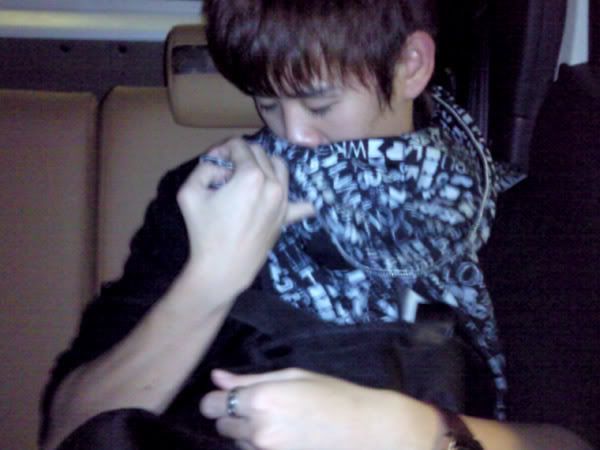 Trying very hard to act shy but fail.
Back to baby's house and had our supper.
17 Jan`09 (: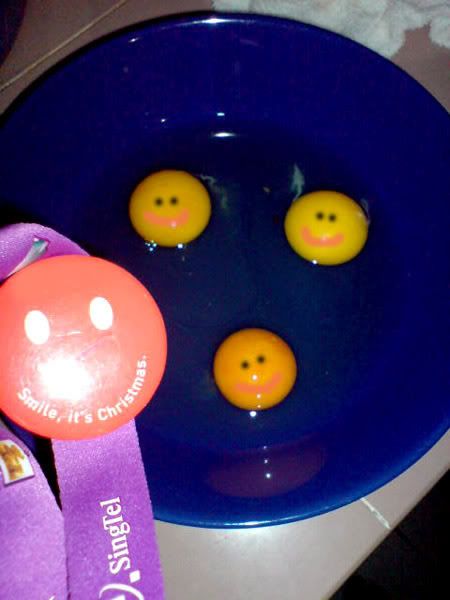 Stirrrrrrrrrrrrrr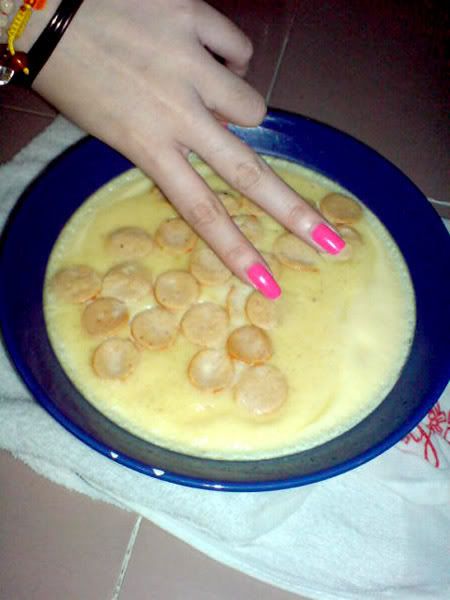 Done!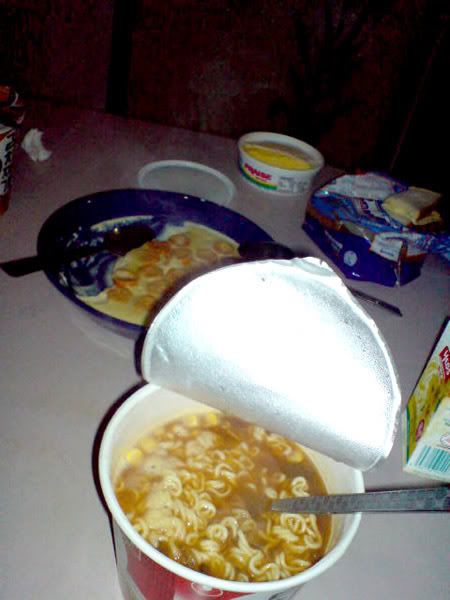 Korean noodle with steam egg!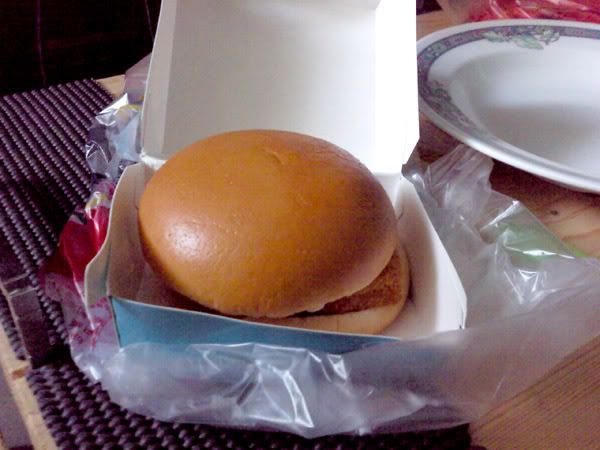 Random - don't you find my fish burger looks cute?? Maybe I only ate fish burger twice?
Find it super cute.
Kerlyn*:: See you soon!
Nick*:: Please. Don't lie!
(: :: I did it 2 years back, by my friend.