Sorry! Late greeting!
MERRY CHRISTMAS!!!!
Received lotsa X`mas present?
I've got sooooo much this year (:
Went to TM to get new phone on X`mas eve! (:
Thanks Queen*!!
New phone = more photos to blog!
Of cos the photos from the phone are not as clear as camera.
But still I am very happy!
Saw this Meow outside TM.
With scar and.. very timid.
Very pretty fur (:
After that,
met up with JieMei and went over to Power station to count down.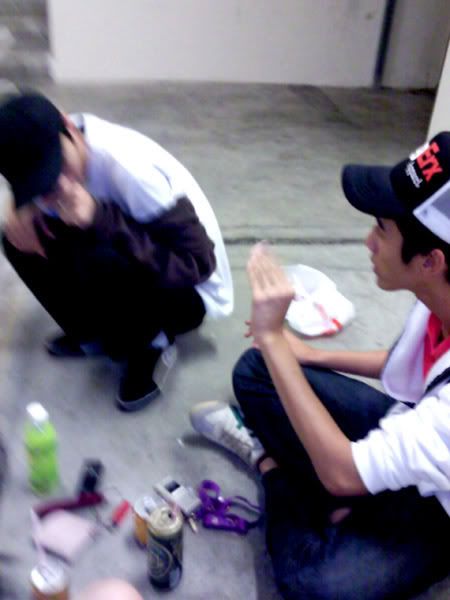 This is the place we count down! HAHA.
Inside Power House is too crowded!
27DEC`08
HAPPY BIRTHDAY NANNY!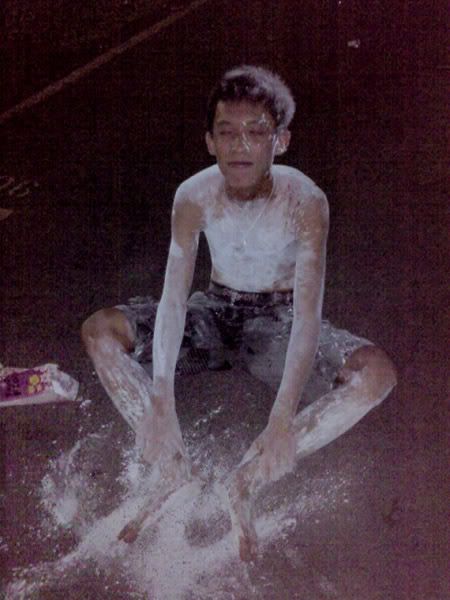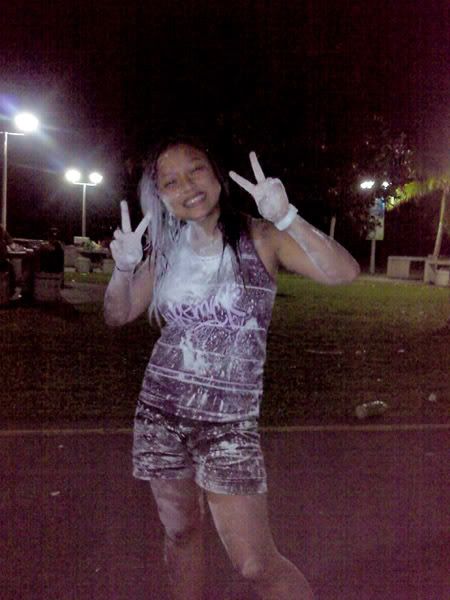 Mastermind? Charlene* who was the 1st to attack my Nanny.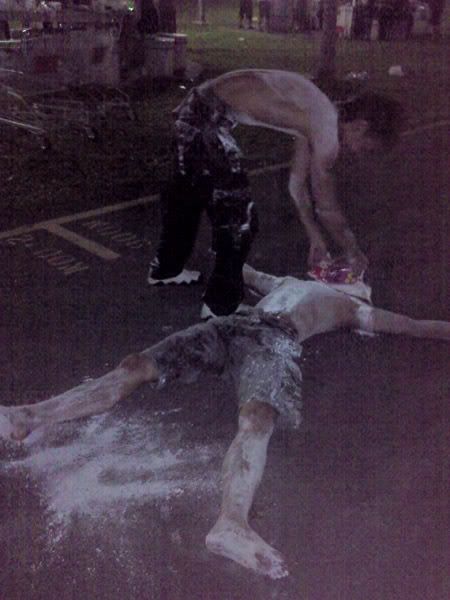 Still not enough?
DM* pour somemore.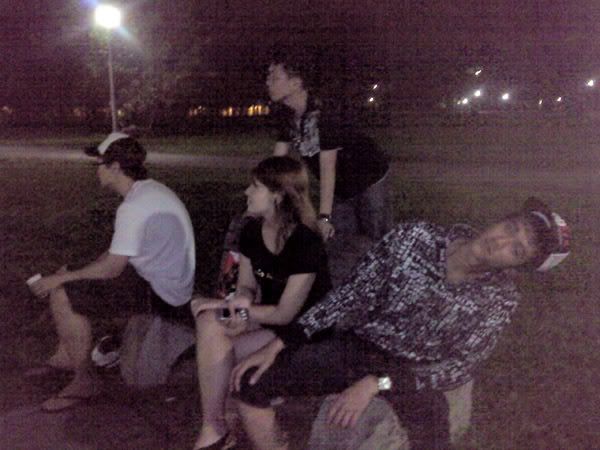 The spectators, JieMei thinks that he can dodge the camera.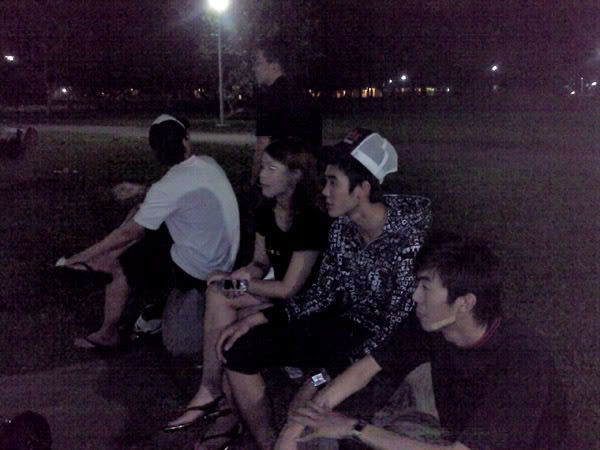 Interesting fight!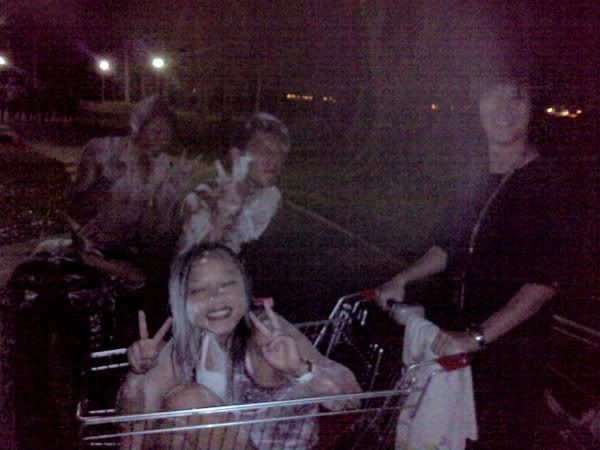 Super cute Jensen* pushing Charlene* to the toilet.
Cos Kim* and I was at the back, and at the same time chit chatting with Charlene*.
So Jensen* push Charlene* side way. I don't know how to explain. Just funny!
Behind, I know one of them is Ivan*.. The other one is nanny or DM*?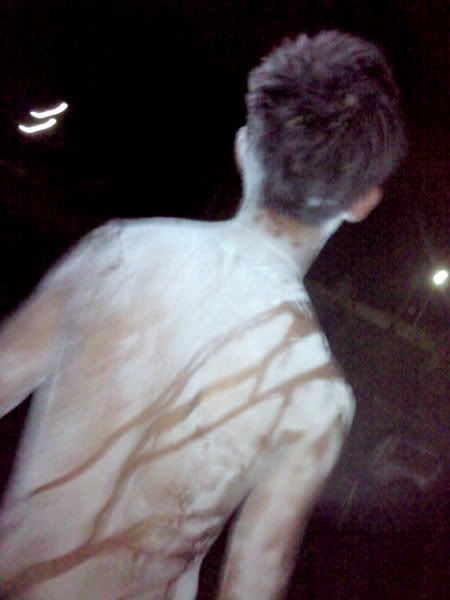 Close up of nanny's back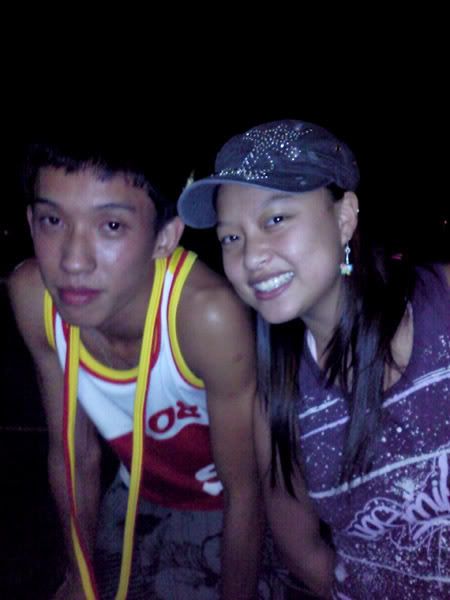 Nanny and Charlene*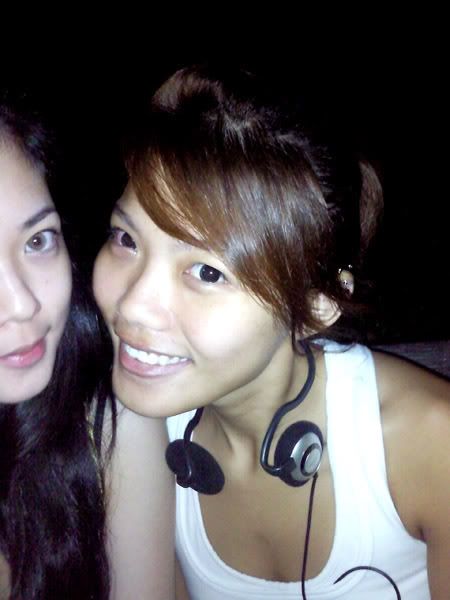 The girls without make-up.
At least she look ok.
and I am not used to the camera on the phone.
So only my swollen eye is in the pic.
Next up! The gamers... in the trolley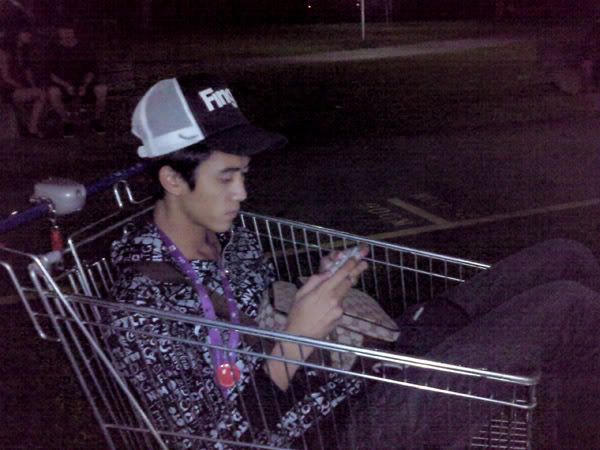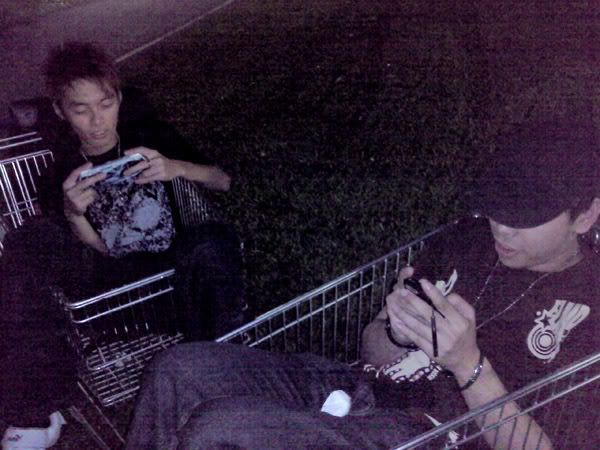 3 of them were sitting next to each other but I am too lazy to move.
So need to cut JieMei* out. HAHA.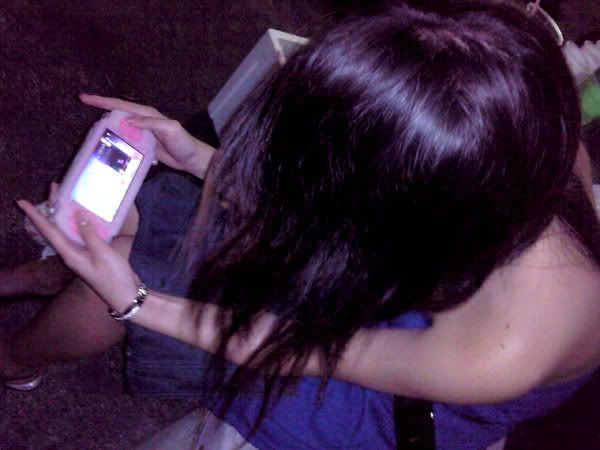 Michiyo* is also playing but she is wearing heels and skirt so can't get into the trolley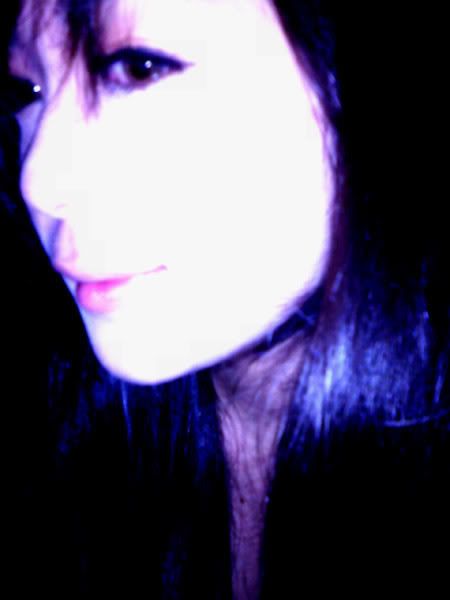 Alright! Thats all for now.
Anna*:: Ok! Sorry, I know its late. But still Merry X`mas!
Yvonne*:: Merry X`mas!
Man:: HAHA.. We were at TM but he is not working. HAHA. Its not a tag or something. Its hisphone's lanyard!
Michiyo*:: Never.. ): Too many people. Finally got to see you on Kenny*s bday!
Nana*:: You should go and watch others too.. Think you'll like them all!
HarryQ*:: So, Booooooooooo to you!
Nick*:: Maggie and I watch DVD what!
HAHA!:: ?????
Dave*:: HAHA. You eat so lil.
Hao*:: I don't know eh. How you know?
Ferlynn*:: ok
Linda*:: Yup pretty! I remember you (: Still working for events?
LiKuan*:: Really? mine not very good. Like put on for a day, it will come off already ):