darling is better already =D
today is a boring day
sleepy day
i nv take my nap!!
after skool have extra lesson with jevonne* esteen* qiBin*
they sure think tt we r damn noisy. HA!
not in a very good mood today
having stomache and backache


got my chinese 0s result on friday
gonna retake =(
score badly C5
after tt
both stress`ed girls went to buy chocolate
and prepare to go out with muscleWOMEN*
met her at cityhall and leave to newton
at the end we nv go out
she went home and i went to look for darling
boss drive us home and lights off !!
early in the morning[[saturday]] he went to work and i m still sleeping xD
until donno wad time i wake up and study a bit
think he called his mom to buy lunch for me, paiseh sia x/
after awhile boss came down asnd ask if i m goin down to the shop
i didn't follow their car and went down alone
accompany darling back and went to his cousins house for party
had a long chat with his god-father and he gave me his number saying if he bully me, i can call him[[better be careful darling xD]]
my darling was kinda drunk
chat with one of his auntie who wanted him as his god-son badly
his family is really nice C=
i believe my boyfriend is going to be a very successful person
[[sunday]]my darling cooks real nice !!
even the maggi he cook taste super duper delicious
he cooked his carrotcake for his uncles
and of coz i wanna try la xD
damn delicious ok!!
after tt his parents came back and just nice we were going off
took 154 1/2 way i wanna go toilet =x and we stop at a MRT station and took MRT back
on the way back, we chat alot
at tt time i feel tt he can be my best friend as well as my boyfriend
actually we always talk back to each other
but, ya, he is always the one who give in to me xD
simply just make me love him so much
YYY
pictures!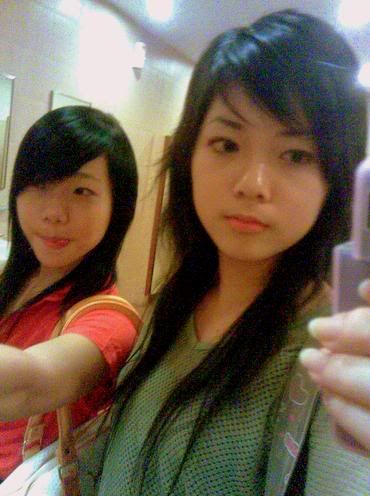 me and muscleWOMEN* zi Lian king and Queen xD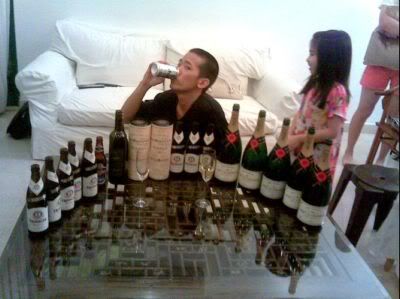 baby Shea* looking at my darling drinking siao`ly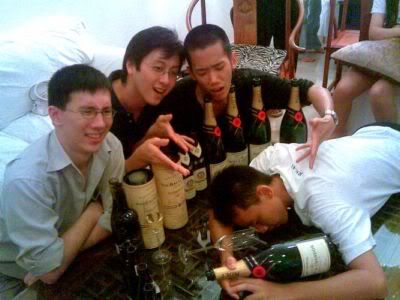 acting xD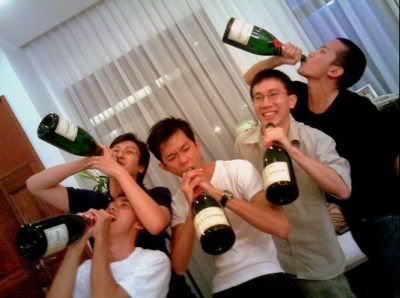 my boss look so cute in the pic right? xD
don look as if he is drinking
reply to tag
crystal*::thanks! haha.. update`ed
daMAO*:: coz i know u won't come often wad
Kat*:: thanks =)
soonYan*:: haha.. he is ok.. =D
Darling::Changed!!
i m utterly disappointed with ...
don ask me who is ...
i will tell you if i want to
luckily i've got my darling and muscleWOMEN*
they are my only hope in the world
i've pass all my hope and trust to both of u
don ever break it ok?
love both of u lots


YYY


won't allow any one of u to walk away from me
hope to get my huimin* back
den i will have 3 LOVE ones
i LOVE u all THISSSSSSSSSSSSSSSSSSSSSSSSSSSSSSSSSSSSSSSSSSSSSSSSSSSSSSSSSSSSSSSSSSSSSS much!!
also not forgetting
i LOVE my primary skool darling who is there for me too !!