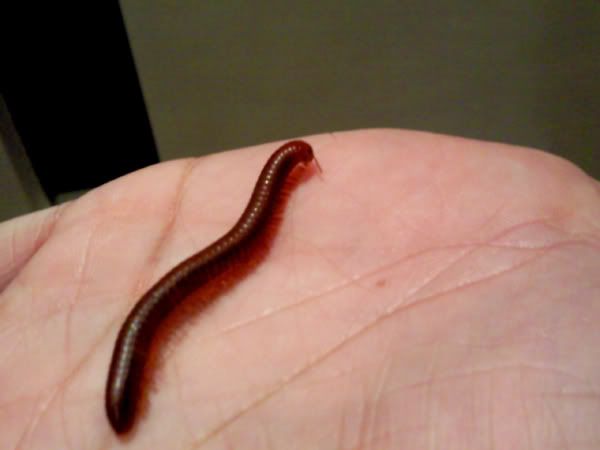 Morning wormie.
Weird wormie. Normally when you touch them they will curl up right?
This wormie is a super curious one. Keep running around.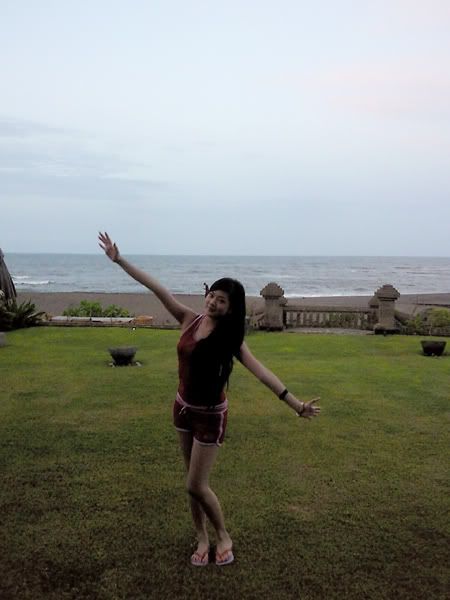 They lied to me saying we can see the sunrise.
I never sleep to see the sunrise but.. It seems like its going to rain.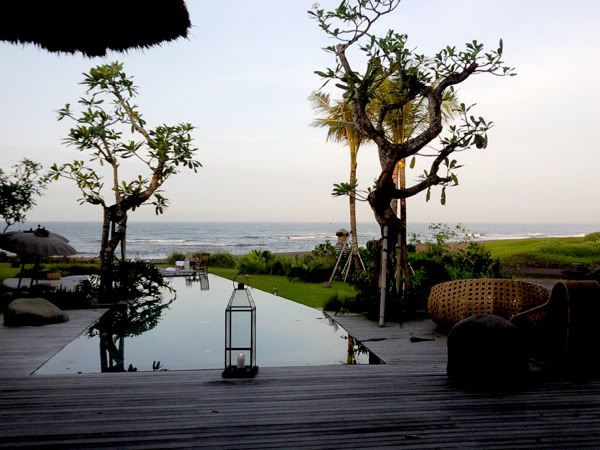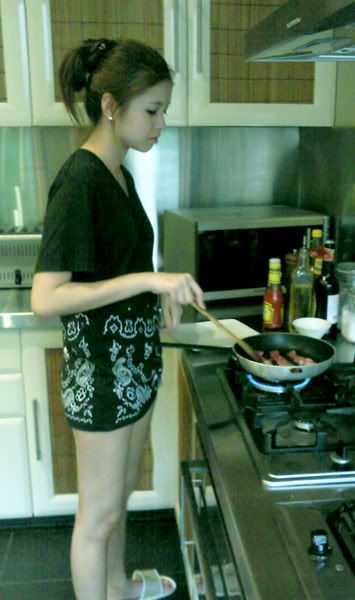 The cook was not in.
And I was hungry.
Chrishirl* COOK!!!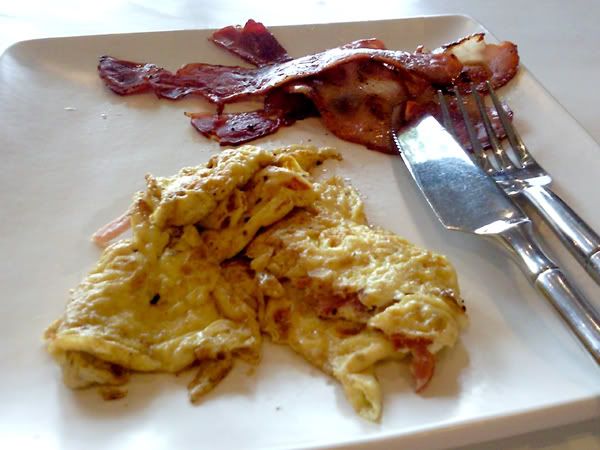 Happy JOJO*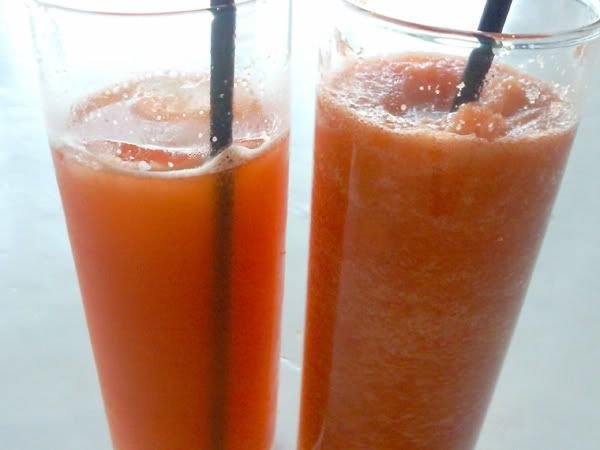 Spot the difference. I miss it so much!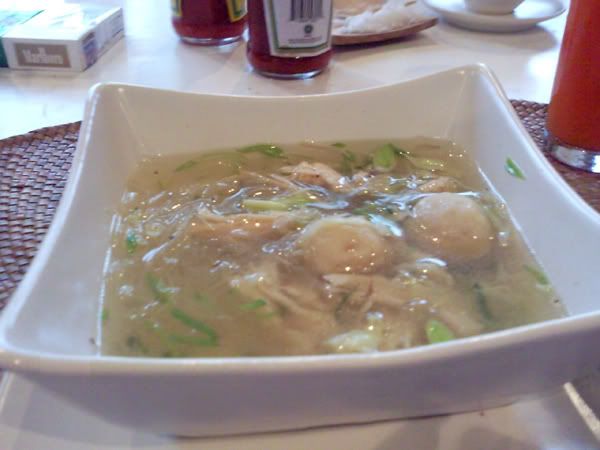 Bakso! My fav! OMG. I want it now! I eat this every morning in BALI.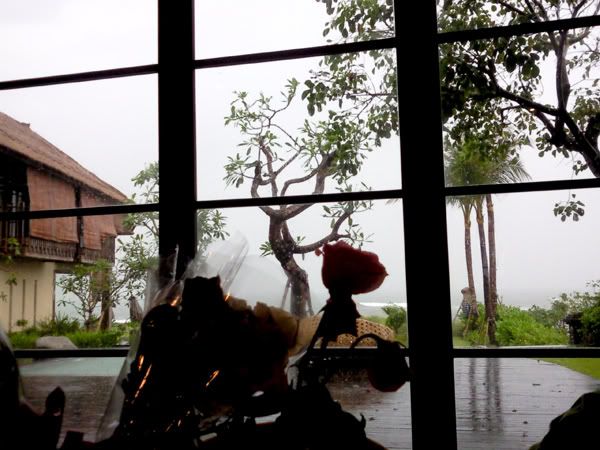 Its raining and its time for swimming competition!
Chrishirl* really can swim!
The water was warm. (:
Swimming in the rain.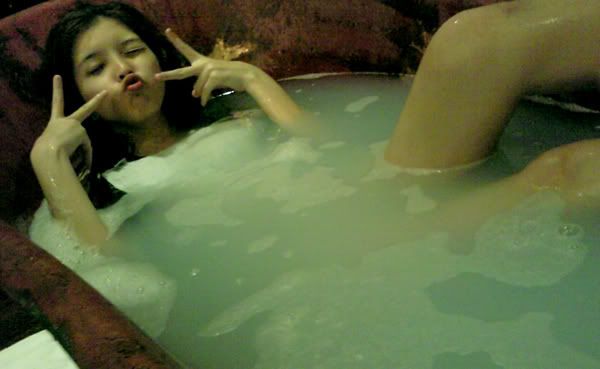 After swimming. Bubble bath!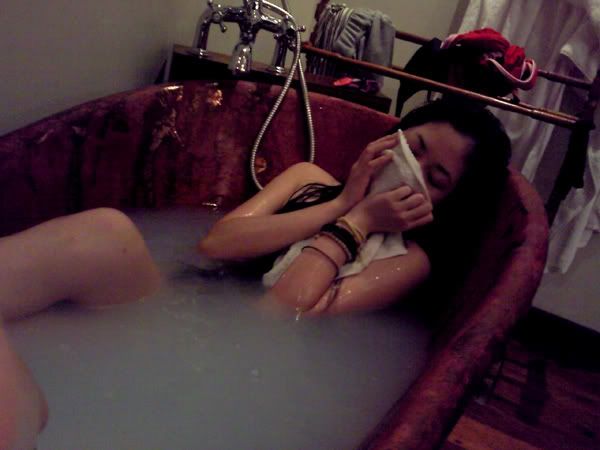 Going to sleep inside.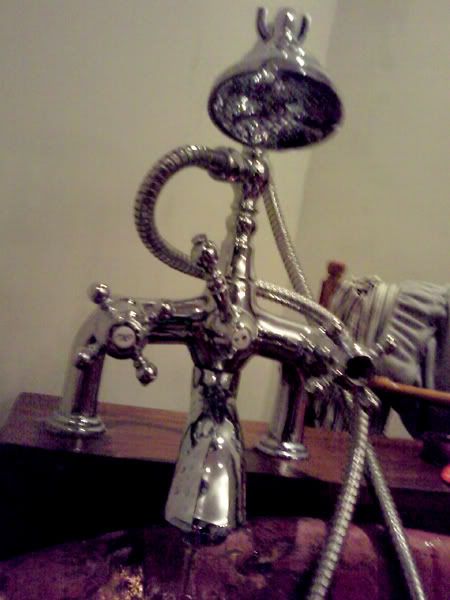 Don't you think that the tap looks like telephone?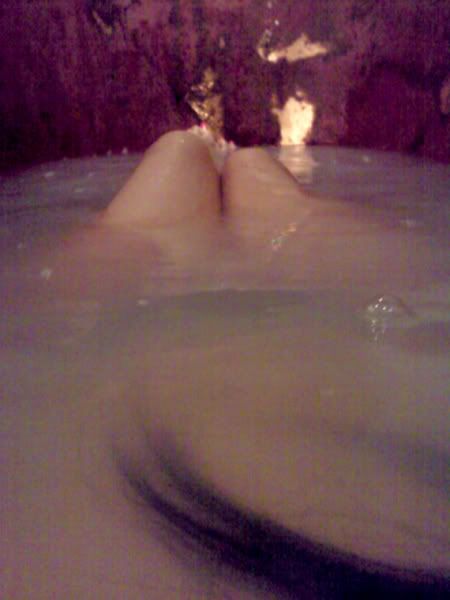 Relax in the hot water. Still raining outside.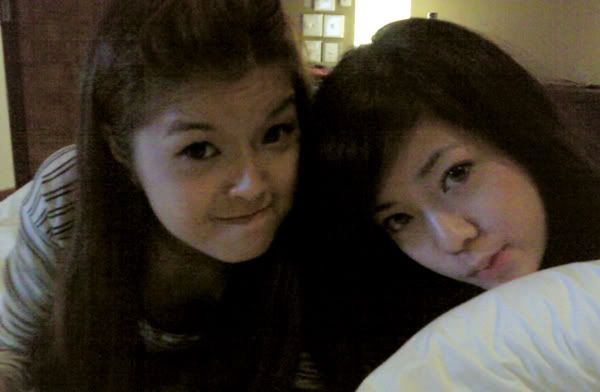 Xiang-xiangs (: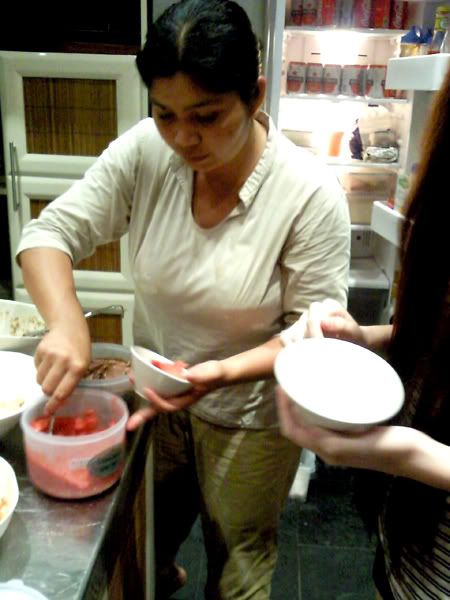 She is the nanny of our villa. (:
Ice-cream time~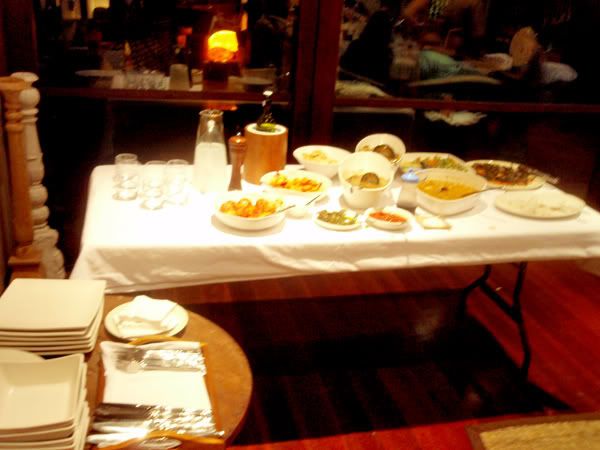 Chill a lil, then dinner.
Spicy food.
Guess who is on our bed?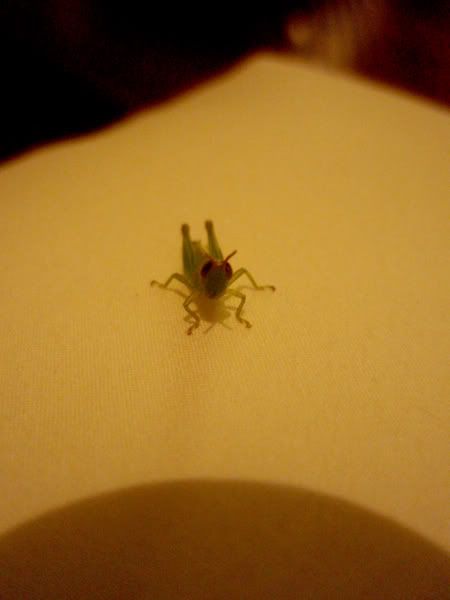 Mr.Green. Looking at the camera.
When I wanted to get a cup to catch it,
something jump on my left leg then to my right leg.
*Hair stand*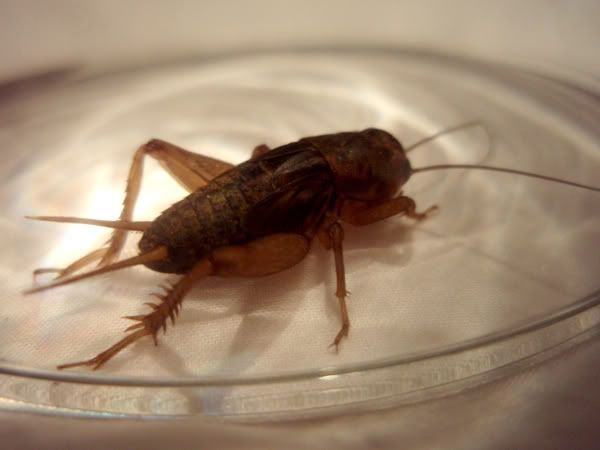 Cricket!!!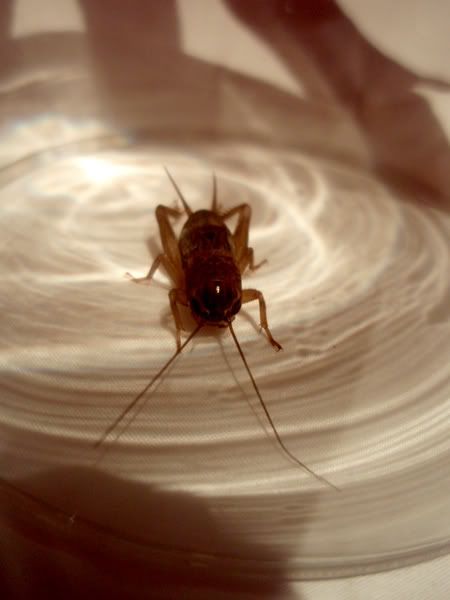 Olden days people like to catch them and fight with other crickets.
See who will win.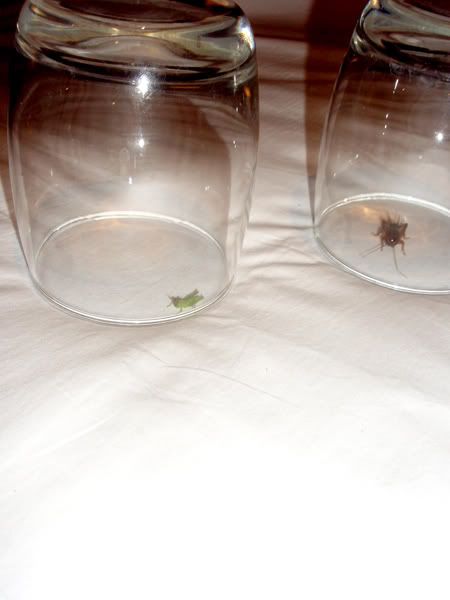 See the difference?
Anyway, we put both together.
And Mr.Green is GONE! ):
The cricket shit`ed so much.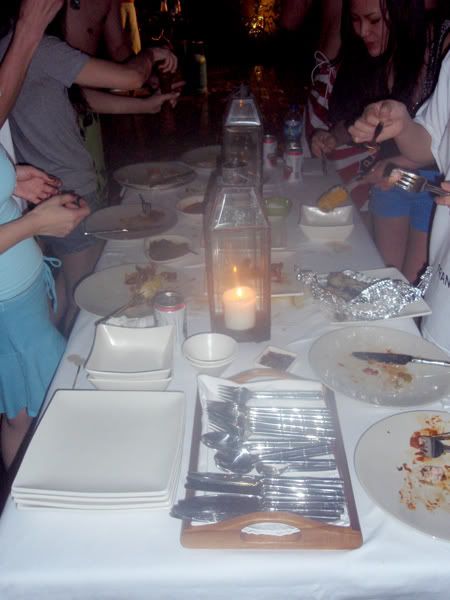 After a long nap, BBQ!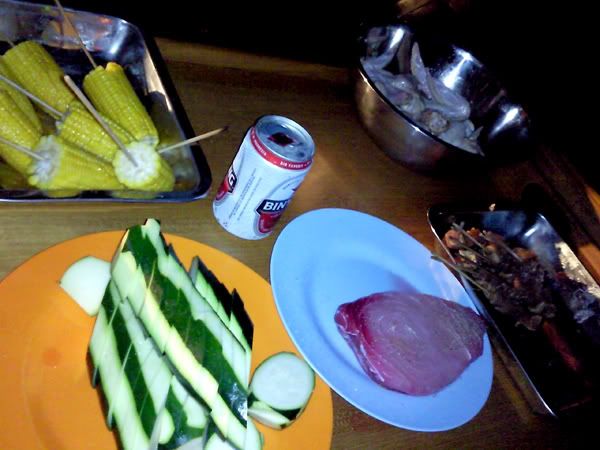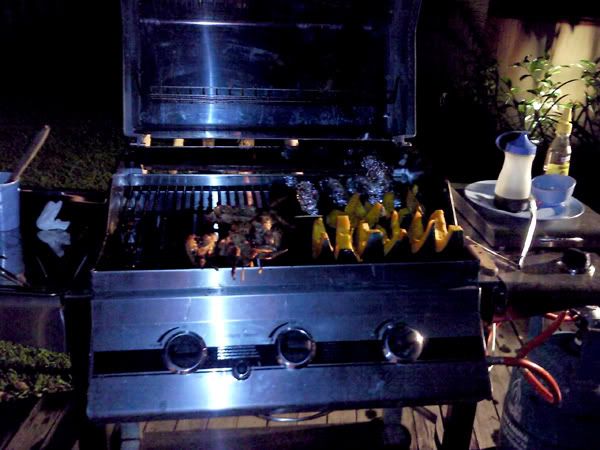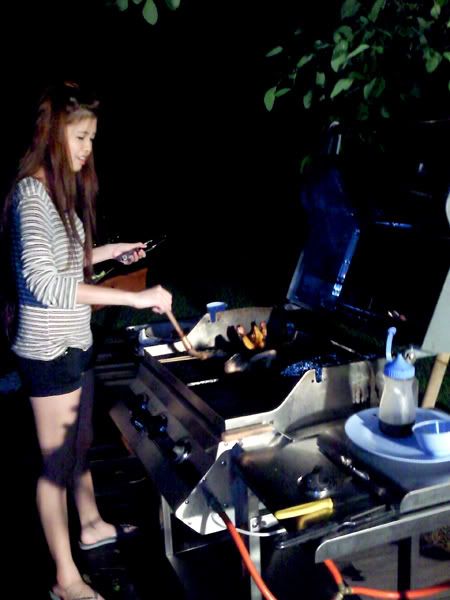 I don't have to do anything again. HA!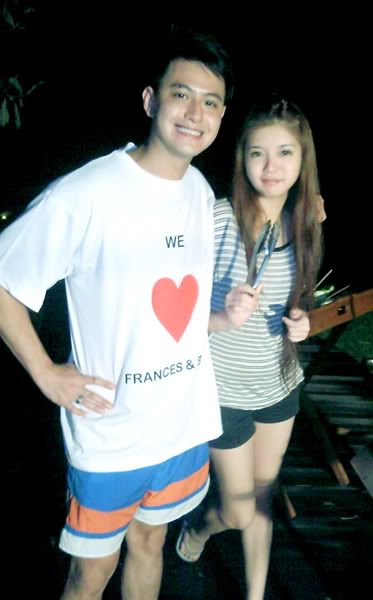 Caleb* & Chrishirl*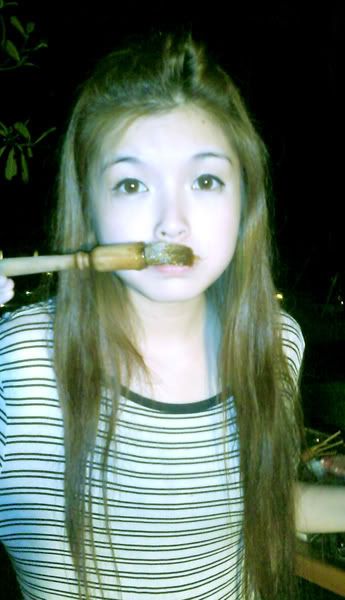 Old man. Same as her hair colour eh!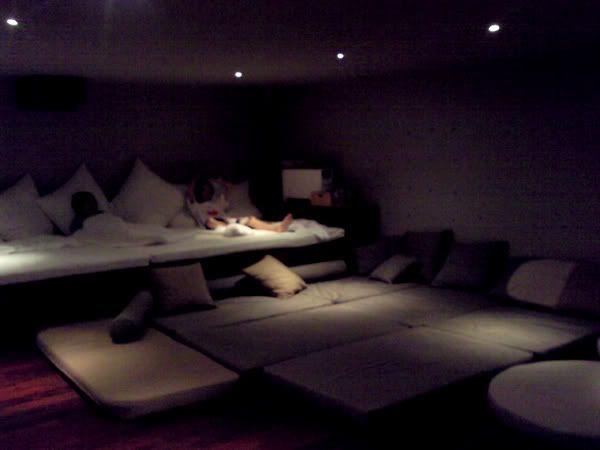 The theater. (: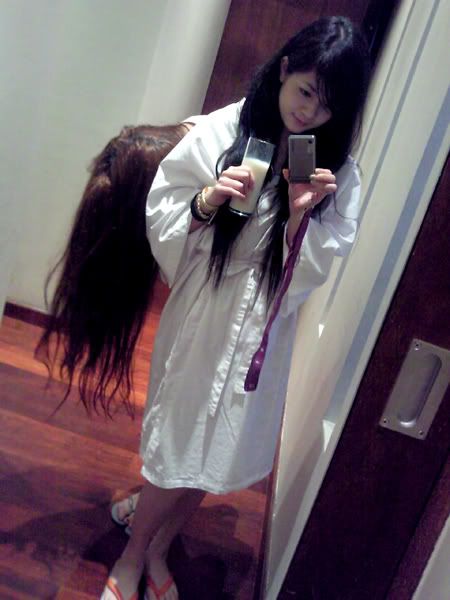 We went back to our room, for bitching session.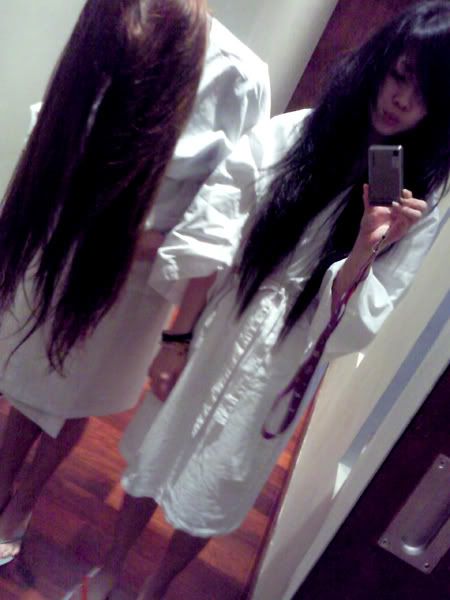 I really like her hair!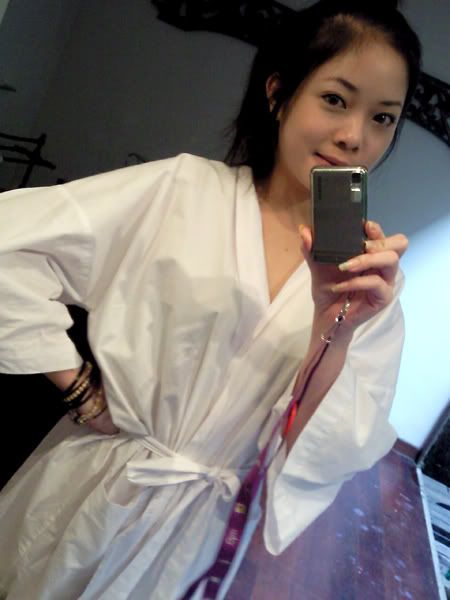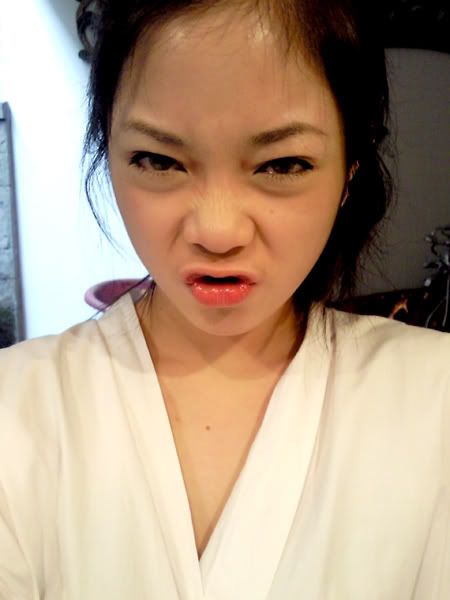 That alll for day 3! Gotta wake up early for day 4's shopping!!!!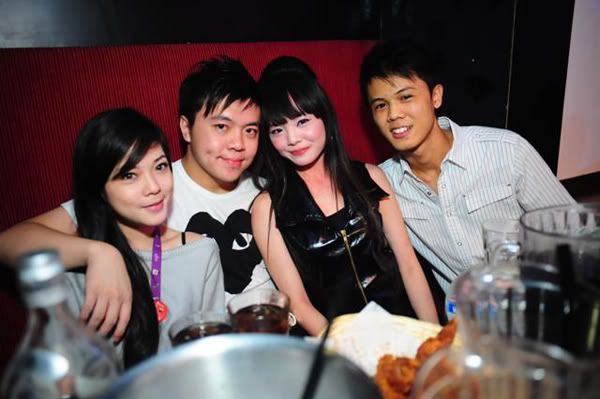 Yesterday, my f.boyfriend suddenly fall sick.
So I went to meet Kai* to SJPH.
Saw so many friends. Primary school long lost friend!
Was along for quite sometime.
Went to look for Marv* and lil-pig.
After lil-pig blackout, I went to MONO to sing with HanJie*
(:Nice place. Thanks HanJie* for bringing me there(:
Thanks Marv* and lil-pig for entertaining me. (:
Mabel*:: Hope yours is equally fun!
Guest:: If I am not wrong is the GEO lens
SoonYan*:: Thanks! Yup its great! If you've got the time, go there and have some fun!