HEY! Long time no see (:
Shall blog about the recent event.
Total of 50 something pictures!
Enjoy!
Day1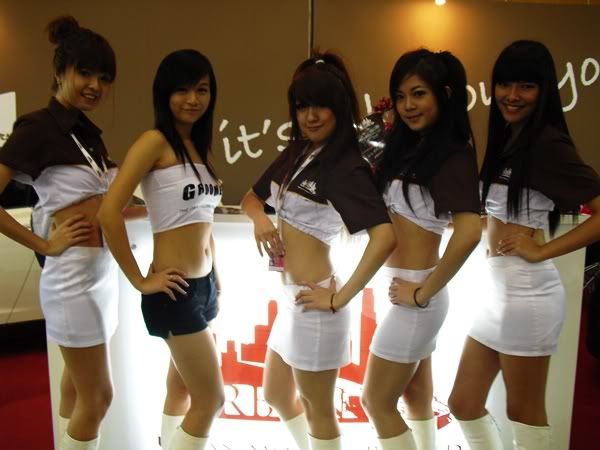 Chrishirl* Alicia*(Groomerz) Juliet* Melany* Jojo*
URBAN MOTORS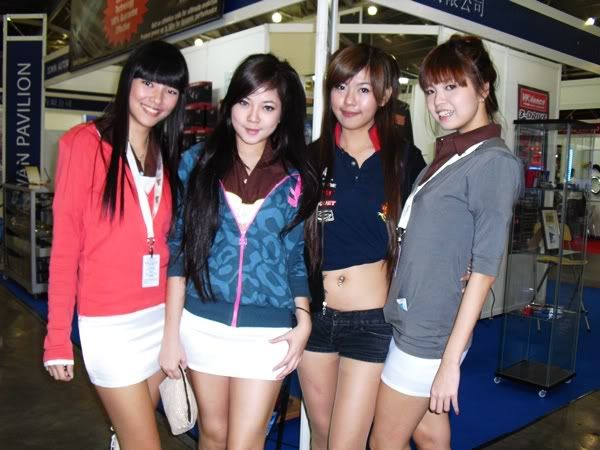 Melany* Jojo* Felicia*(Taiwan booth) Shirl*
break time (: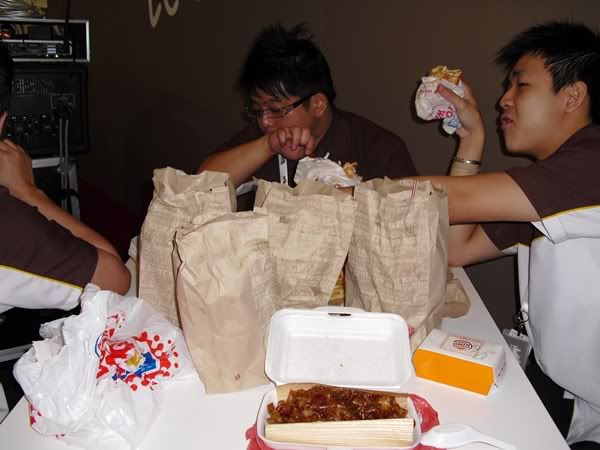 Lunch time!
Since Super Import Night, we've been eating BK!
I am the only one eating Chao Guo Tiao.
Really cannot take it, eating the same thing everyday.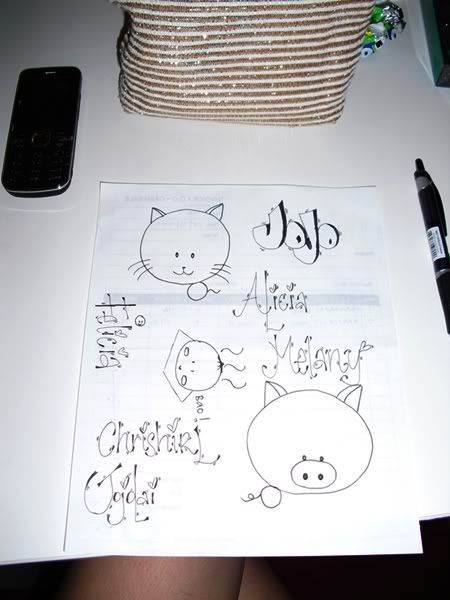 Doodle (: Like what SoonYan* and I do in class.
Miss the times...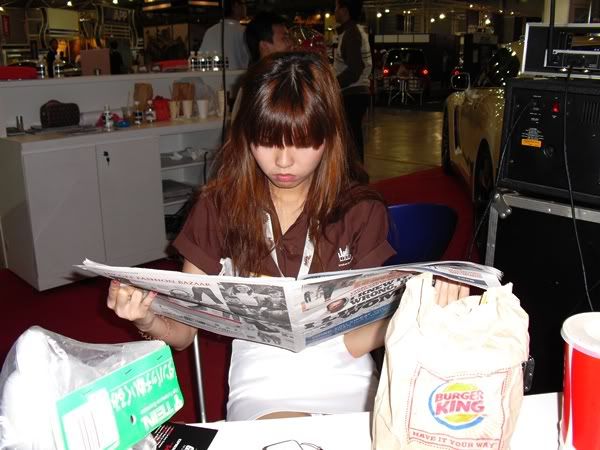 Look at her right hand.
The way she hold onto the newspaper is damn funneh.
After that, to Jensen*bf's bday celebration.
Day2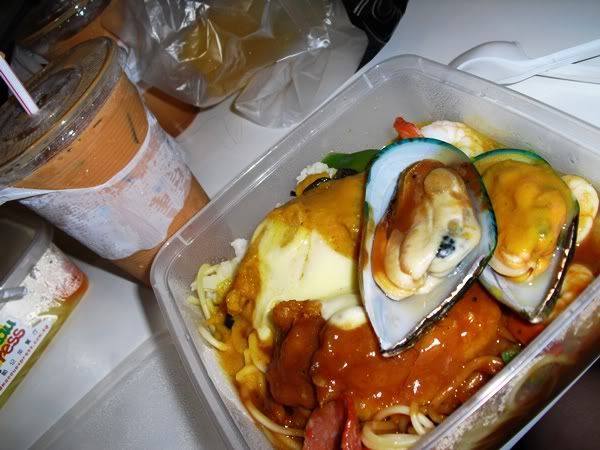 Yum yum! The guys having BK for lunch again!
Look at mine. Macau Express!
Seafood spag with Portuguese sauce.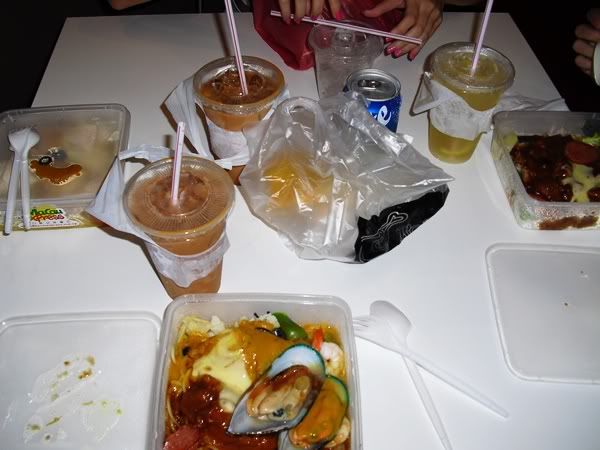 Yummy larrrr....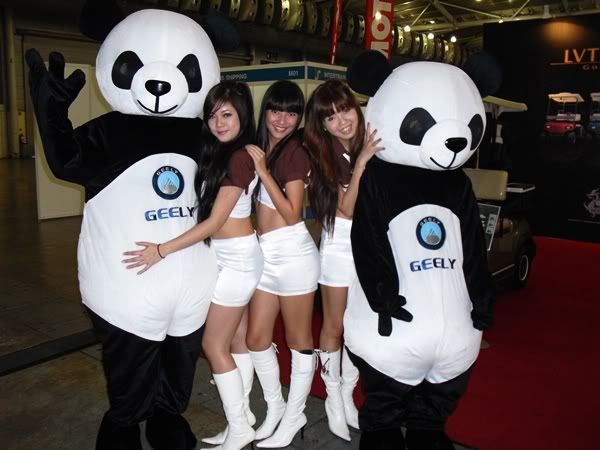 2cute pandas!!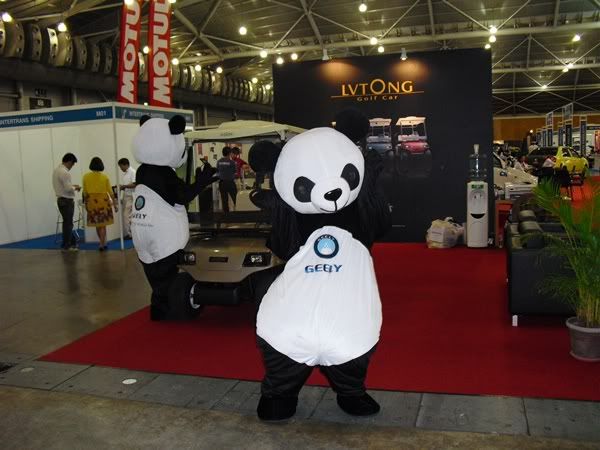 Dancing non-stop!
Nobody nobody but you!(With a big tummy)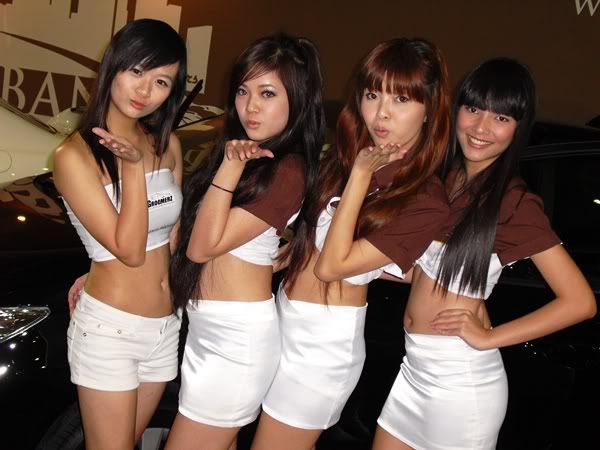 Alicia* Jojo* Shirl* Melany*
Goodbye kiss for the day (:
Next stop, back to Jensen*Boyfriend's country club.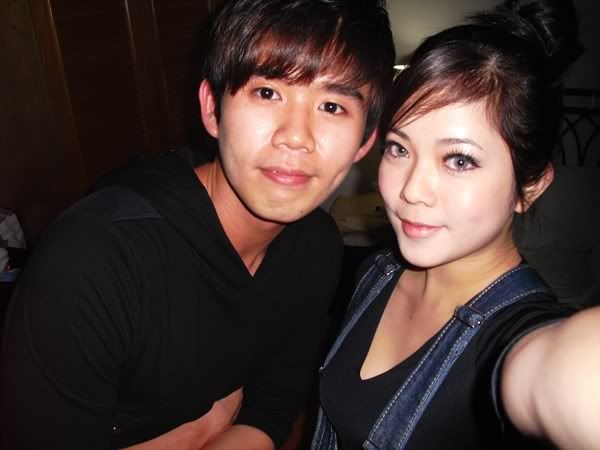 Birthday boy and me!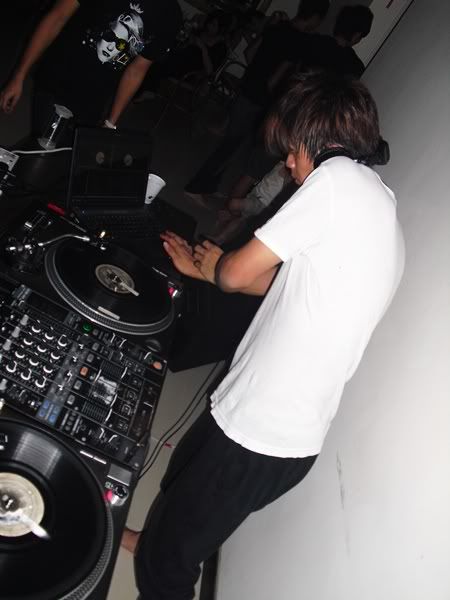 Our DJ, Mr.Edison Liang Ma-Lau.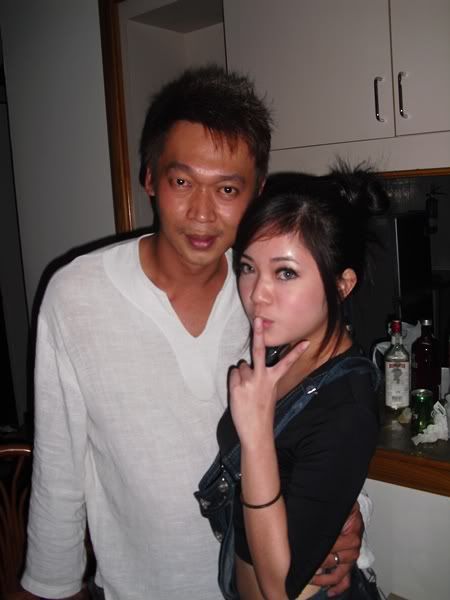 AJ* and Jojo*
Jojo* and CCB.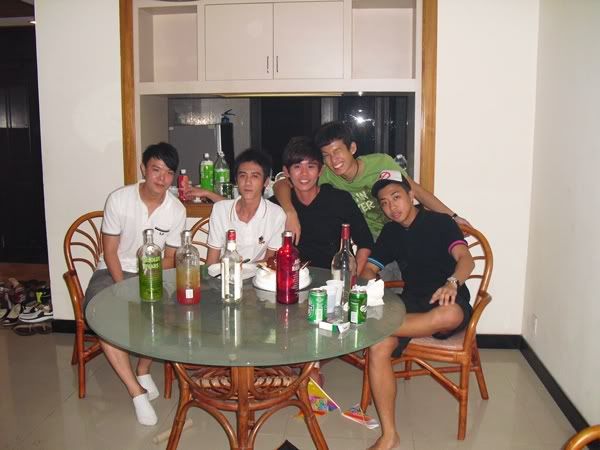 Cut cake!!!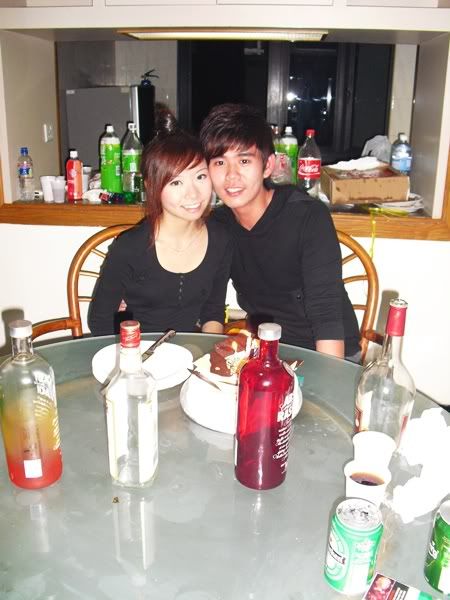 The couple (:
Sweets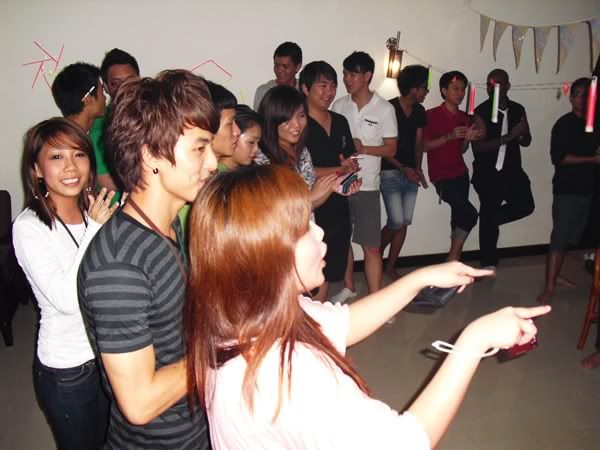 everyone around the table.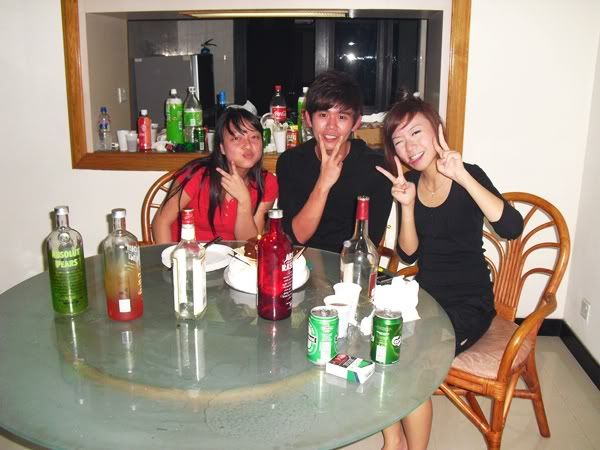 Bday girl Charlene* Bday boy Jensen* and his GF JiaHui*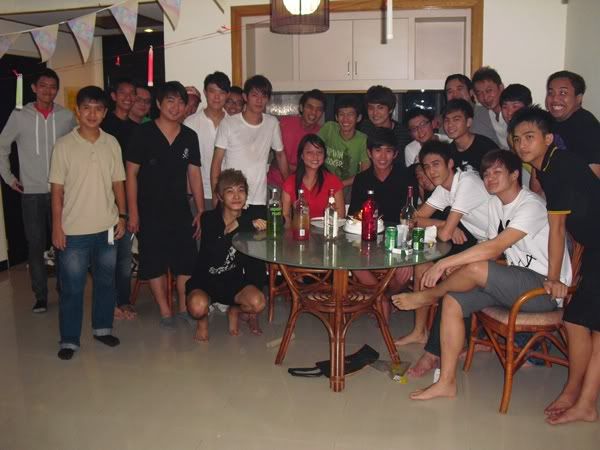 The guys!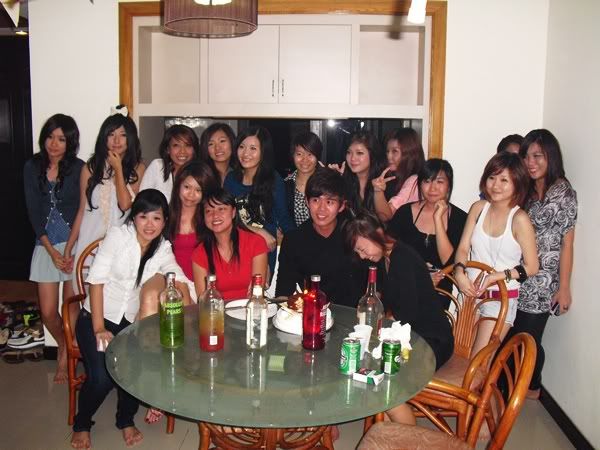 The girls!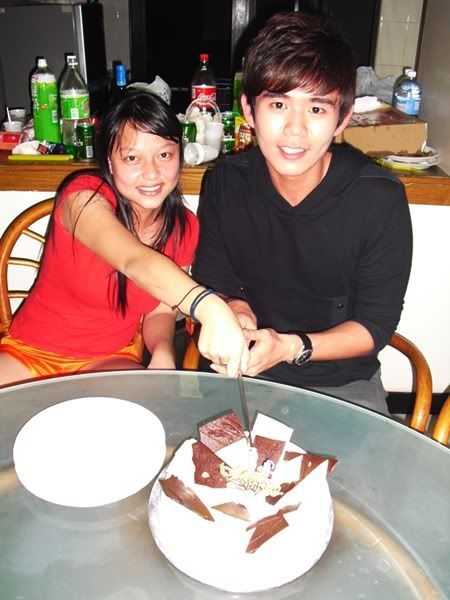 Their BIG DAY!
Once again, Happy Birthday to Char* and Jensen*!!

At first, Nana* and I dig some cream from the cake.
We say we wanna take a picture with Jensen*
1, 2, 3....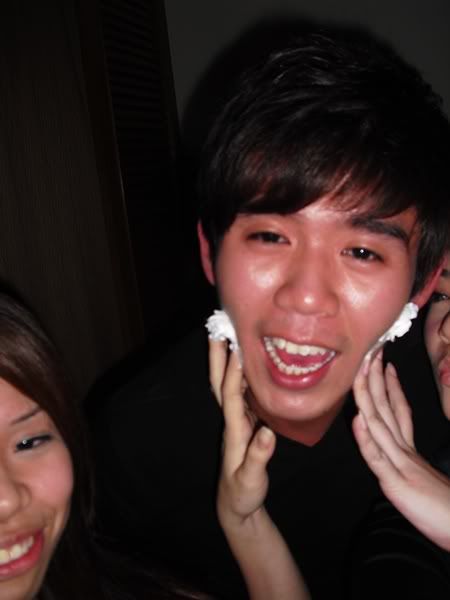 Why the camera like that. Ayo.
The camera auto zoom luh.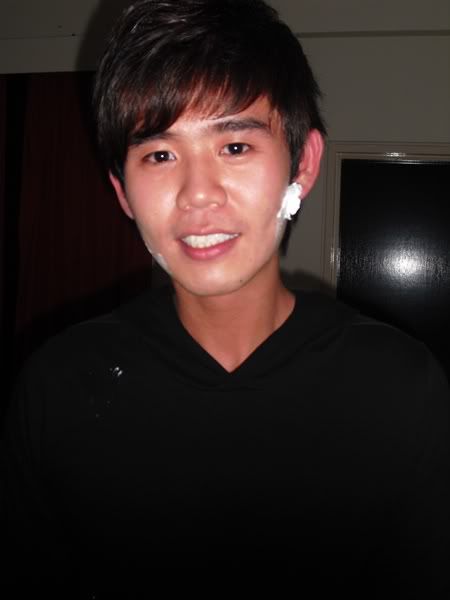 Facial for my love love!!!



Day3
Down with flu, play too much on boyfriend's celebration.
Nv really sleep.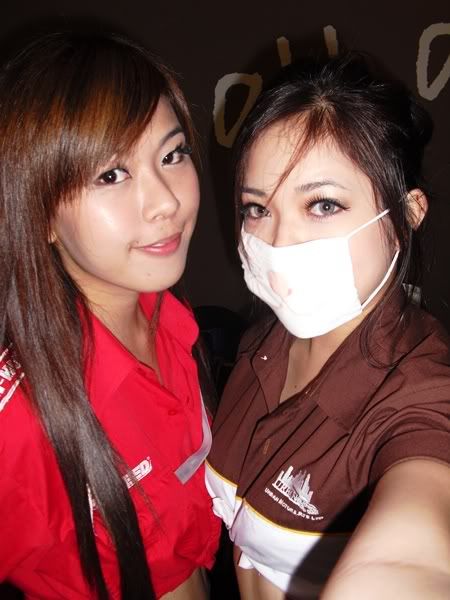 Felicia* (Shirl* gave her the name : Gim moh ah lian)
HAHAHAHA!! Fierce girl.
I promise I will ask her out really soon!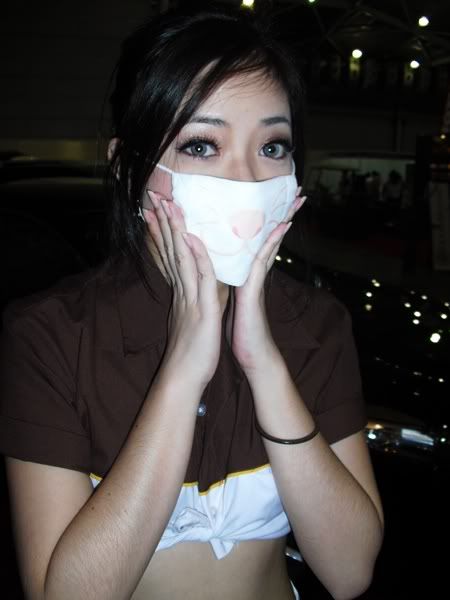 Meowwww~ Ahhh Chuuuu!
Day4 - The ribbon day (:
Know why???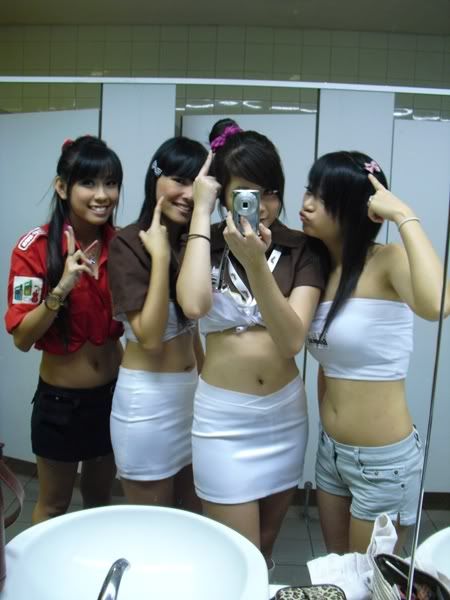 ChuMei*Camilia(The ribbon sponsor) Melany* Jojo* Alicia*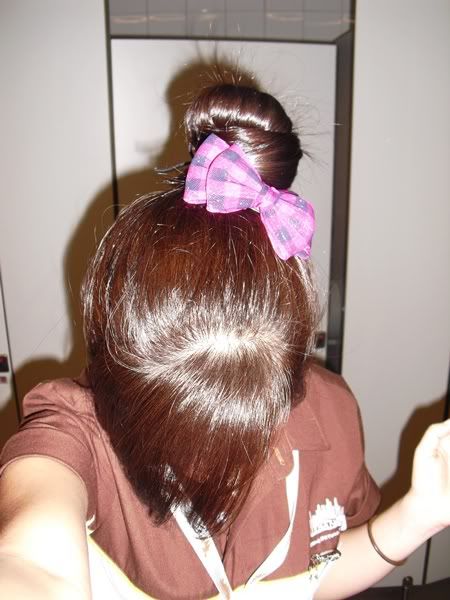 Oh ya! My hair is no longer virgin!
I dye my hair!
But everyone said I dye black. HAHA!
With flash, can see the colour. (: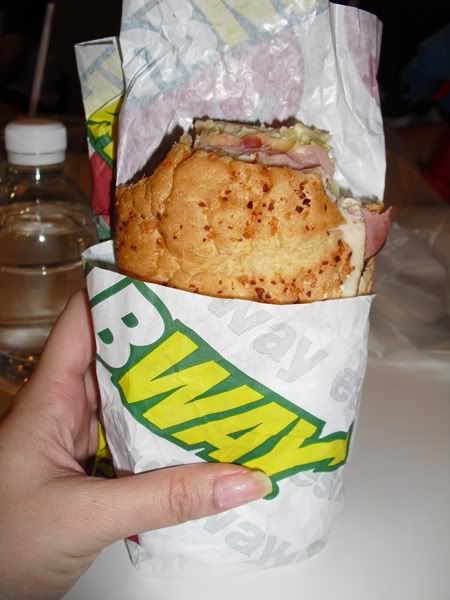 My first Subway!!!! (:
Never tot of having Subway cos,...
Very veg can?!?!?!
But luckily Ben* hate veg too.
And we share the long long subway.
Its really nice larrr...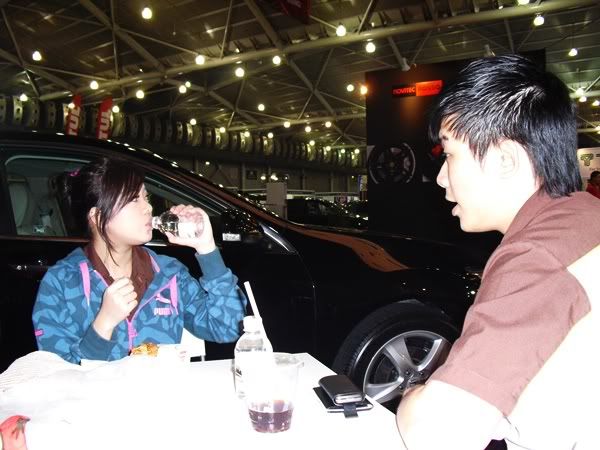 Jojo* and boss. Mr.Ben Yeo.
Just finished my lunch.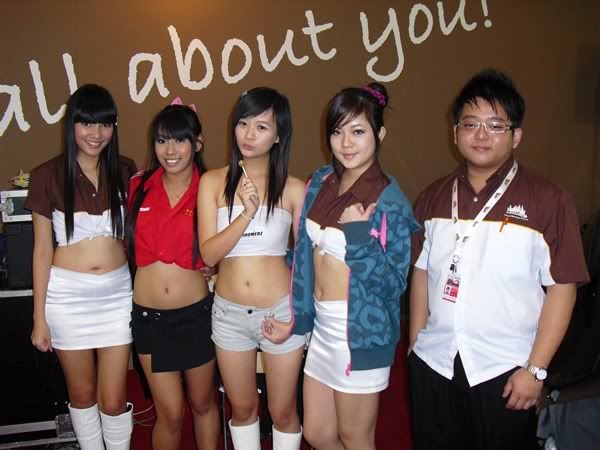 Melany* ChuMei*Camilia Alicia* Jojo* Derek*(SouthPark alike)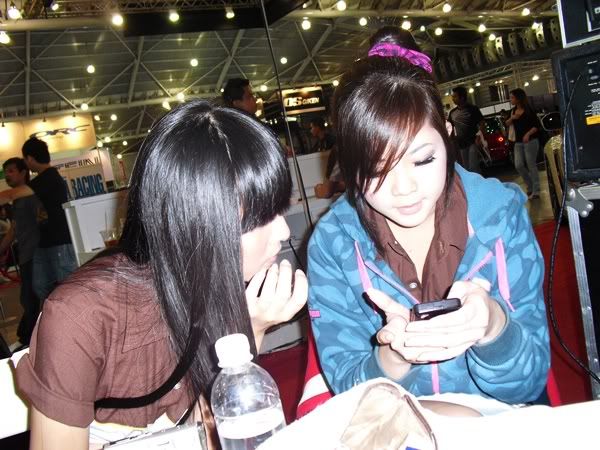 2Noobs checking out the phone.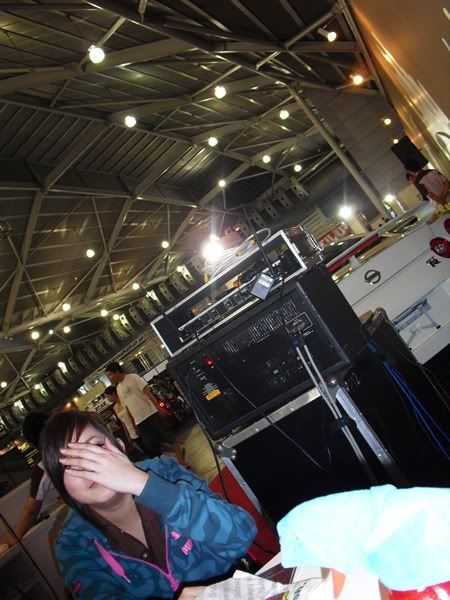 Mr. SouthPark loves random shots.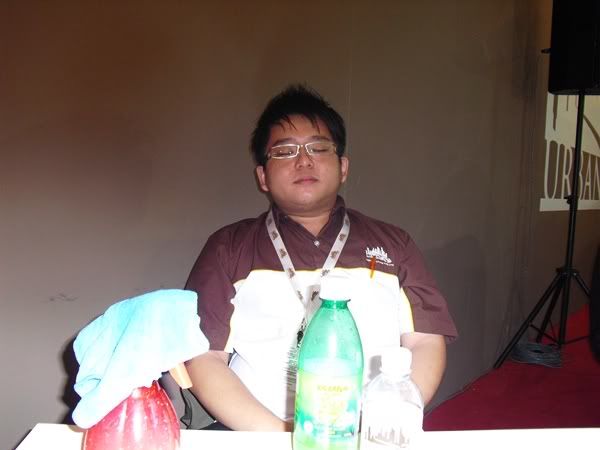 I also know okie?!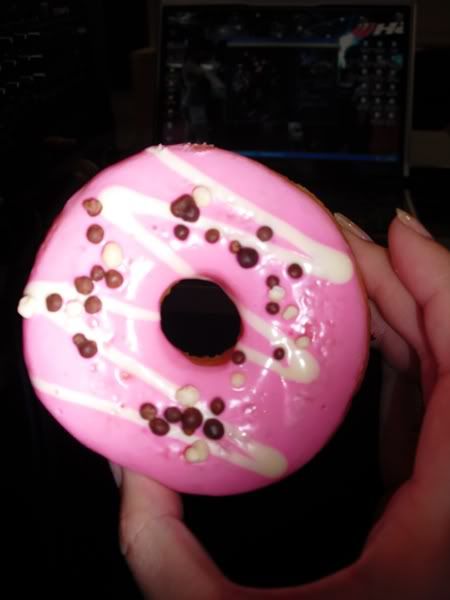 Today's dinner special!
Double sweet circle!!!!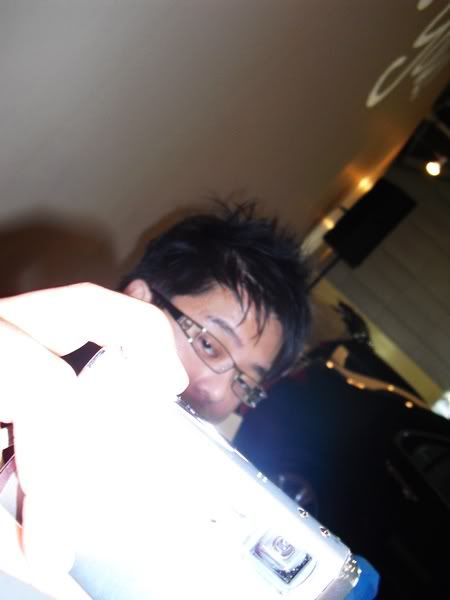 Snap only!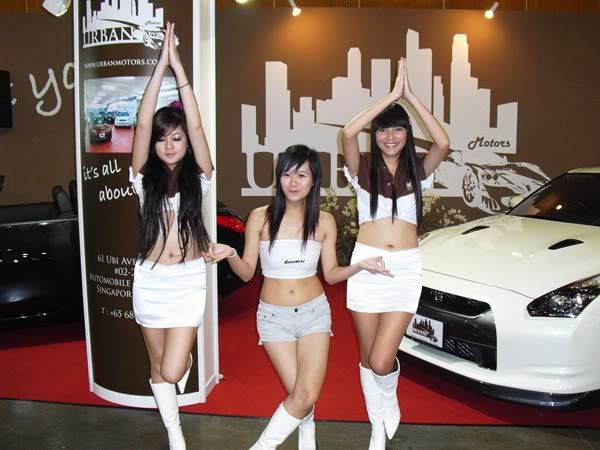 Urban yoga girls.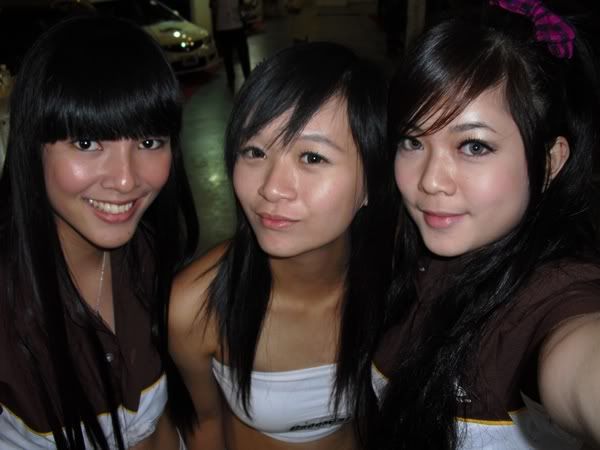 Melany* Alicia* Jojo*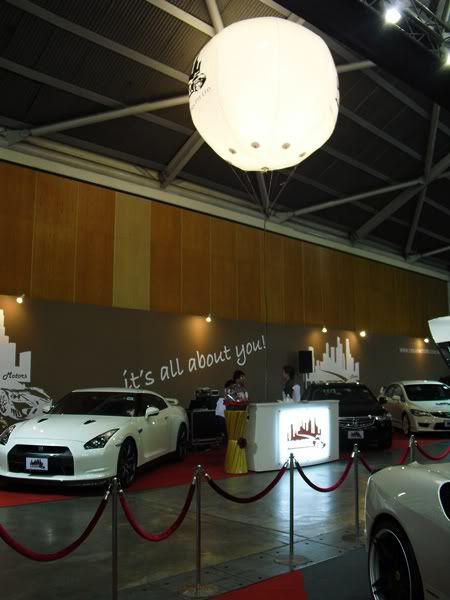 Our booth! (:
LL23~!!!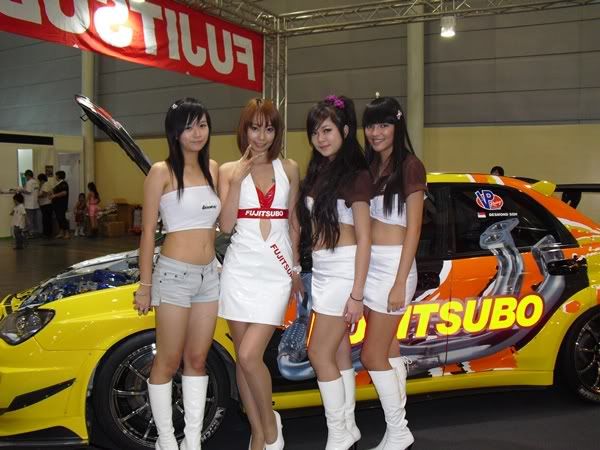 Us with import model from Jap!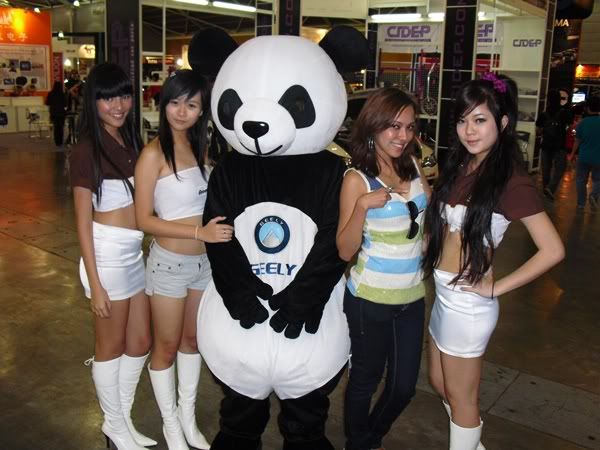 Us with panda and the MC for Auto Salon.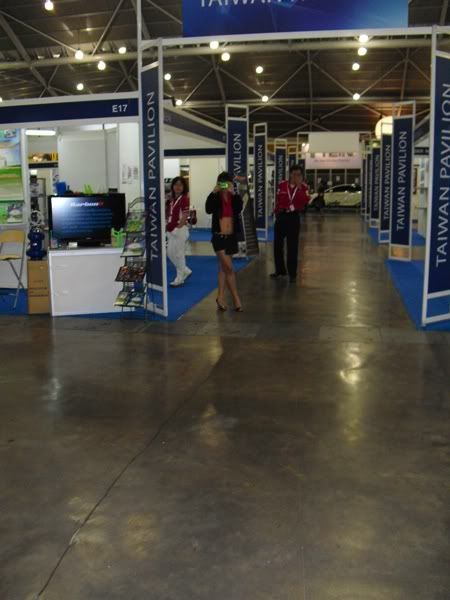 Mini Camilia*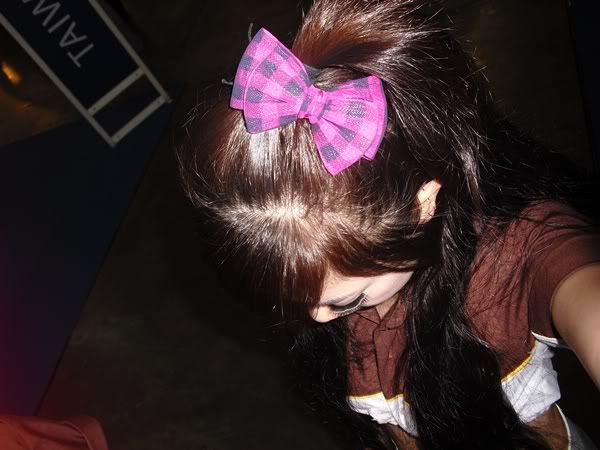 My ribbon cute uh!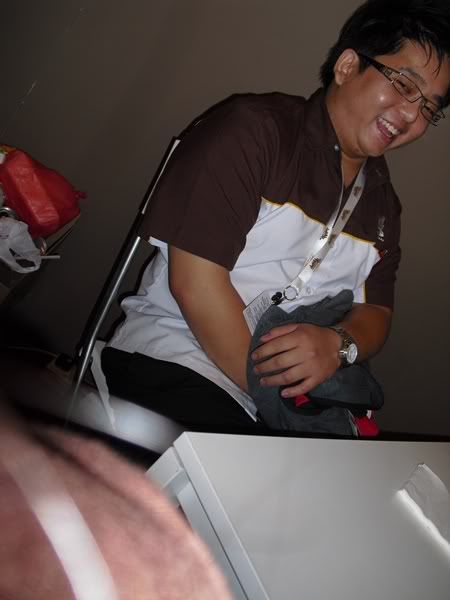 Laugh until like that cos of me putting the camera on my ears and shout.
UH?? WHAT?? CANNOT HEAR LARRR!!!
Den snap!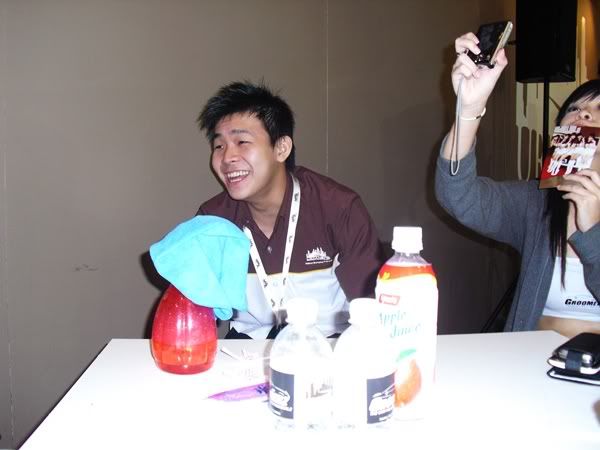 Mr Paul* so happy, before thats still emo kid luh!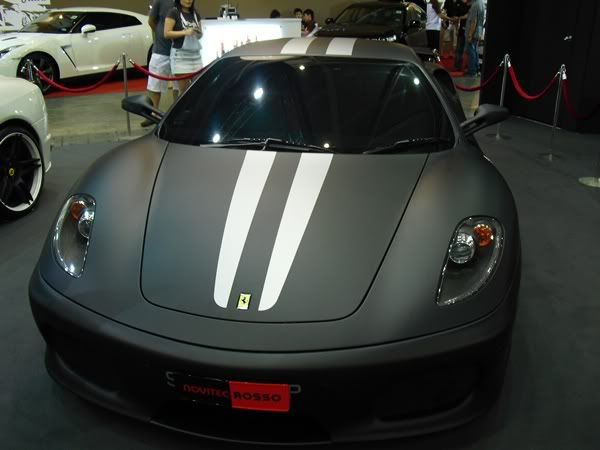 My fav car in the whole show!

Alright! End of the show!
Super hungry.
Cos the day before I went to bf's celebration and wanna go back early.
So never join the Urbans for supper.
SO! After event, of cos must go makan!!!
Finally end and don't have to wake up early. (:
So we go to car mart and wait for the cars to come back.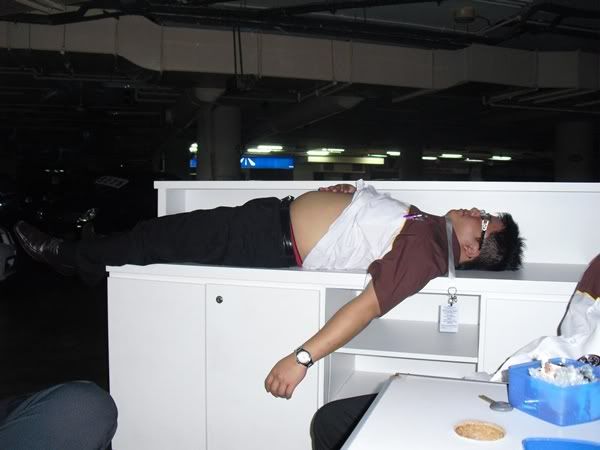 Loooook at him!! LOLOLOL!
After a long wait.....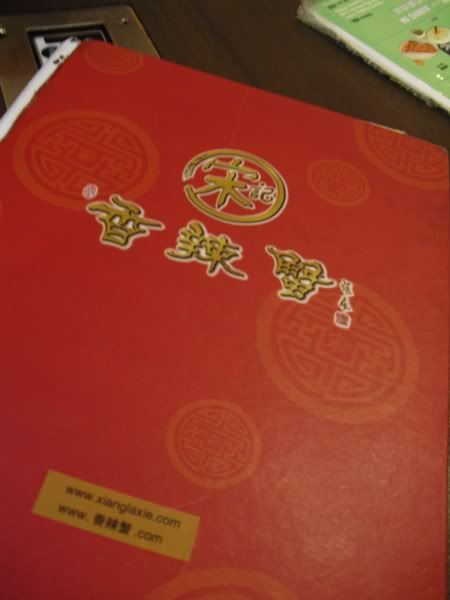 Finally!!!
YumYum. Everyone soo soo soooo hungry.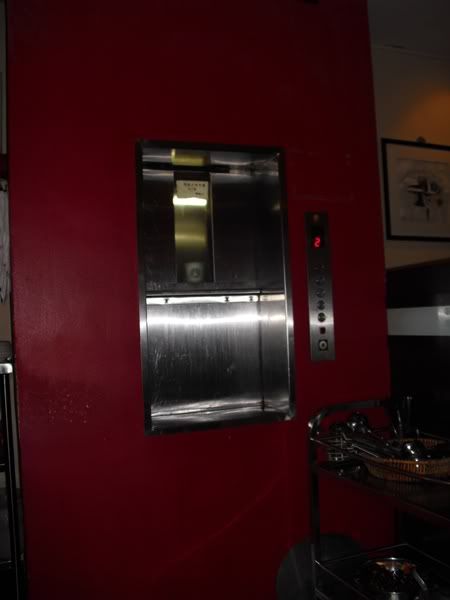 First the seeing this in SG.
The lift for foodies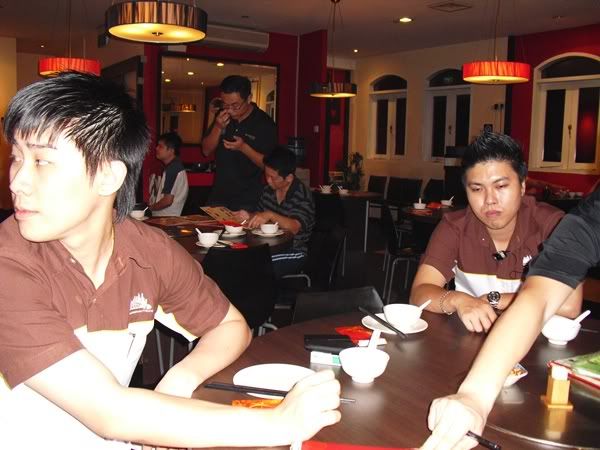 Cannot wait already maRn...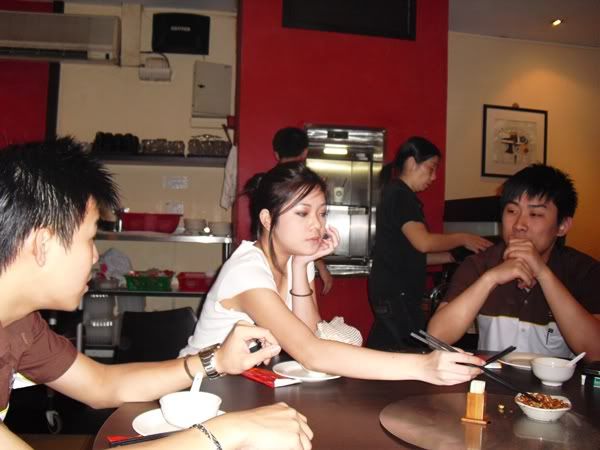 Hungry...eat peanut.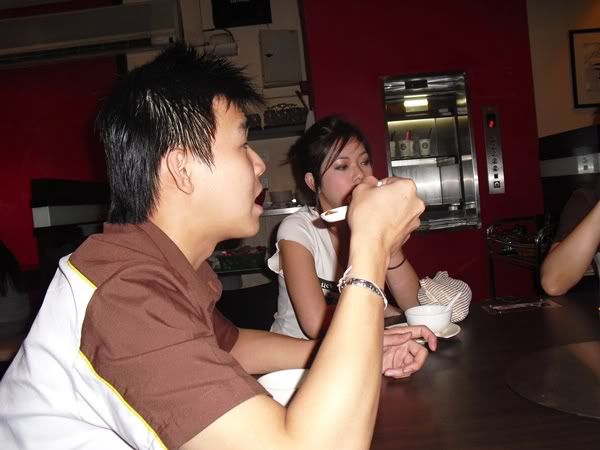 Eat peanut also.
This is what happen when you play with toothpick!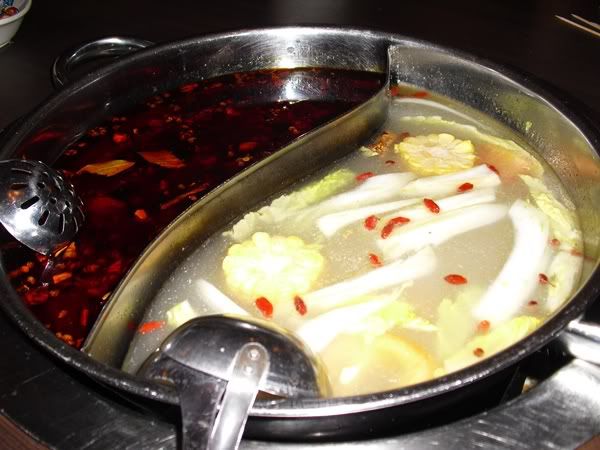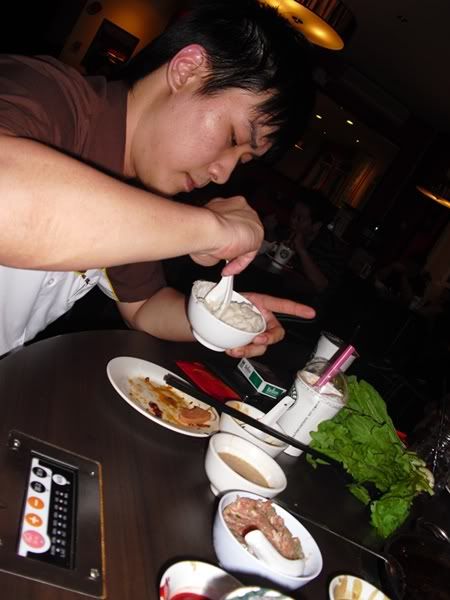 They've got this bowl of meat and fish thingy.
they will come over and make fishballs and meatballs in front of you.
After Paul* tried but fail,
Mr boss try also.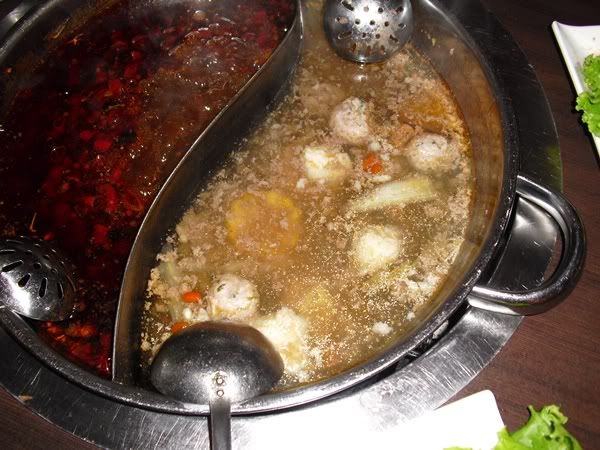 And he did it! It was ok.. I mean the shape.
Challanging. See who faster.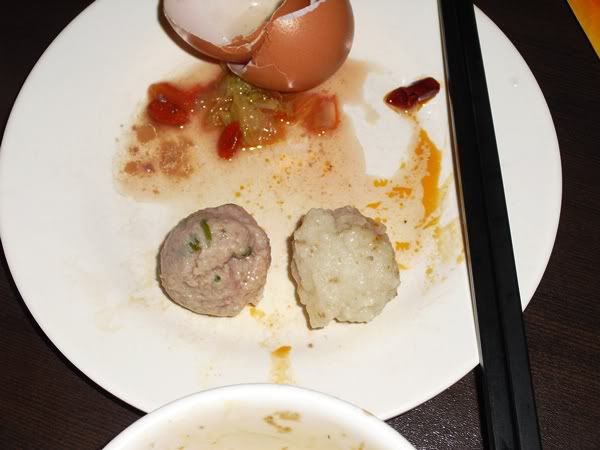 Darker one is meat ball. White one is fish ball.
One is Professional meat ball
One is cannot make it fishball!!!!
Cos we don't have the skills to make fishball.
So... the fishball turn out to be like...
Super nua one..
But the one the professional made,
can bounce one.. LOL
Thats all!!
I will reply to tag starting from now again!
So tag me ya!
Sometimes, its not him that make me hanging there.
I can decide what I want.
If I don't want, no one can ever force me.
(: