Sexy Chrishirl*!!!
Super pretty yeah???
Anyway, cannot show the whole picture!
Sexy back!
Wanna have more sexy picture of Chrishirl*?
Wanna see whats under the blur out part of the picture?
Quick grab a copy of FHM August issue!!!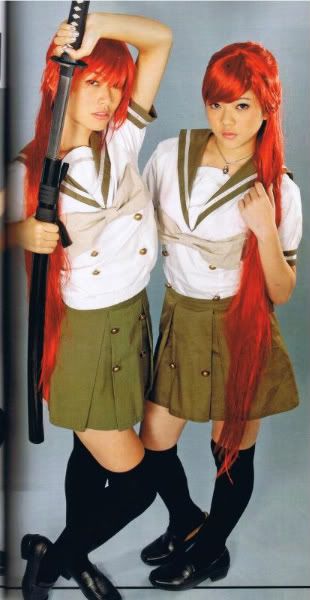 We are also in this issue!
See us in our long red hair.
Shana look alike competition.
Don't forget to vote for us!
http://animax-asia.com/Shakugan%20No%20Shana%20II%20Contest
Only need your email,IC number and its free!
Its a daily vote. So you can
vote for us once everyday with the same email!!
So, continue supporting our Singapore FHM girls!!
Kim*:: Your hair also very nice! Had fun on your birthday! Thanks! Hope you like the present!
KenKen*:: Wearing them! The shoes too small! Thanks!
Alicia*:: I don't have your link! ):
Relfy*:: Thanks babe. I will see you tml after I am done with my stuff. The timing changed. I needa go there at 3. Hopefully you can make it at night ):
Chrishirl*:: (: Another post for you! CHIO!