Having a hard time to blog! ):
But wanna post up pictures so badly!
So, here they come!!!!
Dr.fish treatment @ IMM for 10mins
(I know I am slow uh! Now den go and try)
Super itchy!
Ken* and I pick the bigger fishes.
They are super hungry, even I move my leg, they will still stay there.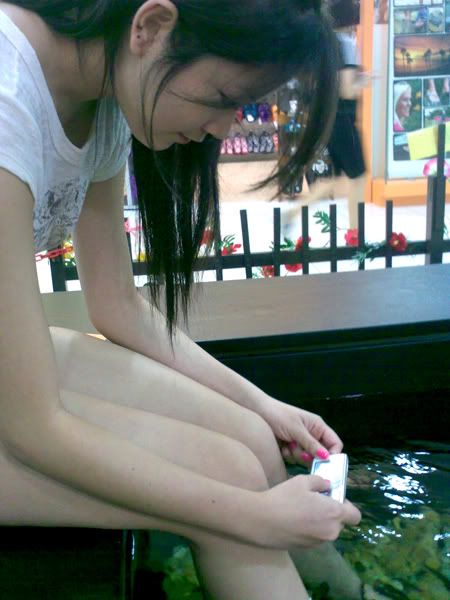 Take pictures of the black Dr.fishes.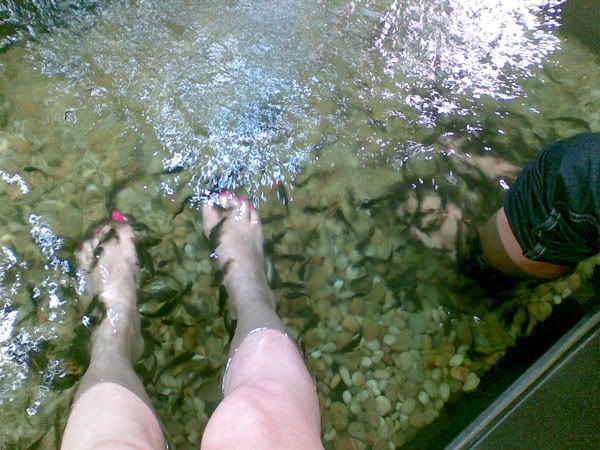 All swim to Ken*s leg. Cos I kept moving, ITCHY!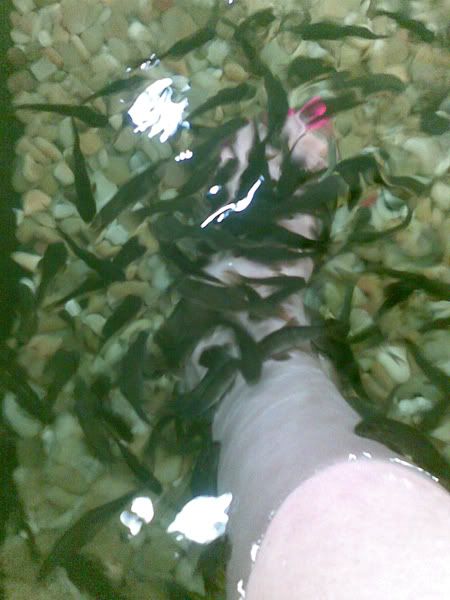 The most amount of fishes eating the dead skin n my leg.
Naughty me, putting my hands in and catch them.
They will still stay after I let go! Heh! Super cute.
( Not suppose to put our hands in anyway. I didn't know =P )
10mins so can't really feel any difference.
Yacht party @ ONE°15 Marina Club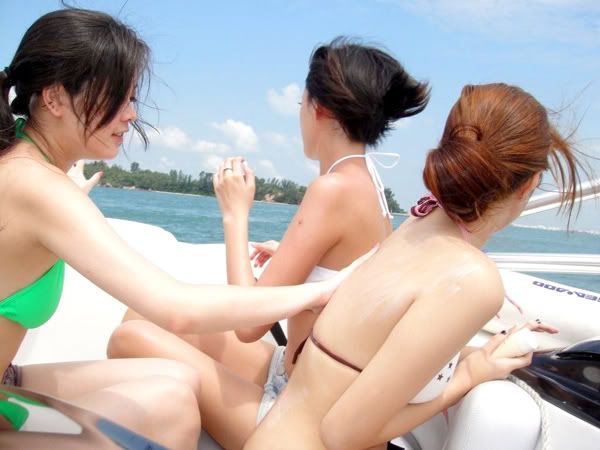 Helping one another. (: Never put enough sunblock. I am a blacky now!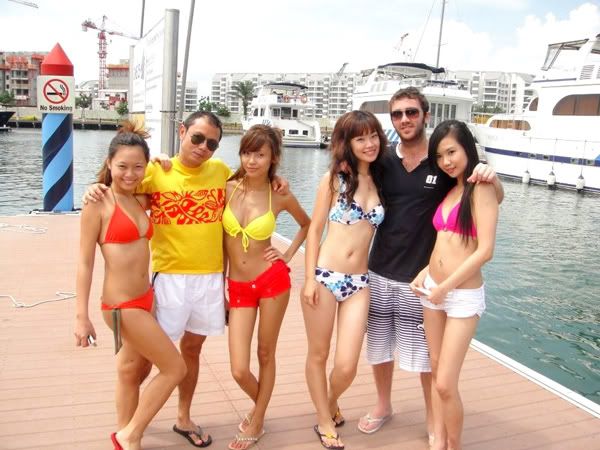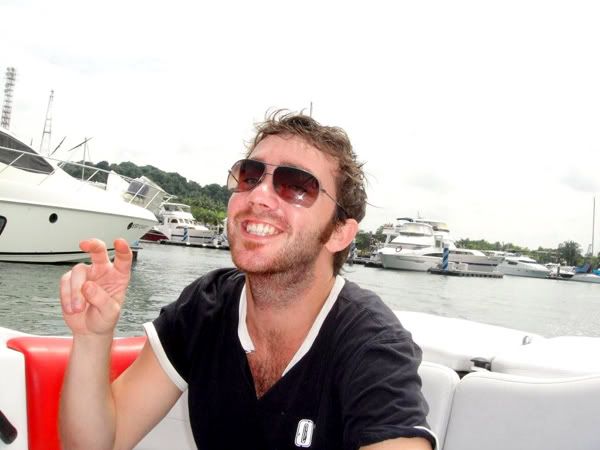 Our mummy in all the FHM event.
Big THANK YOU for taking good care of us.
(And have your butt "kai hua")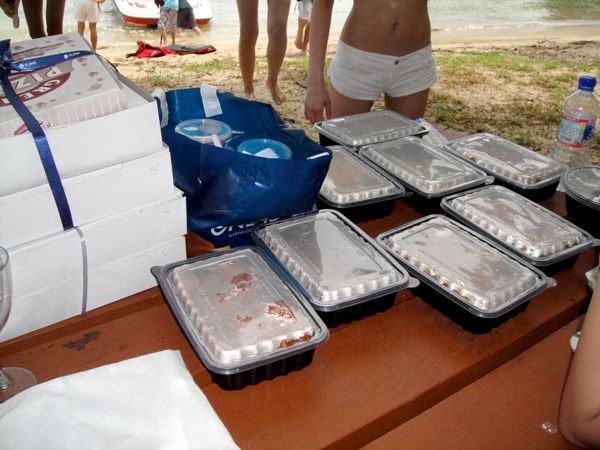 Yummy! (: Balls, wings, pizza... a lot a lot!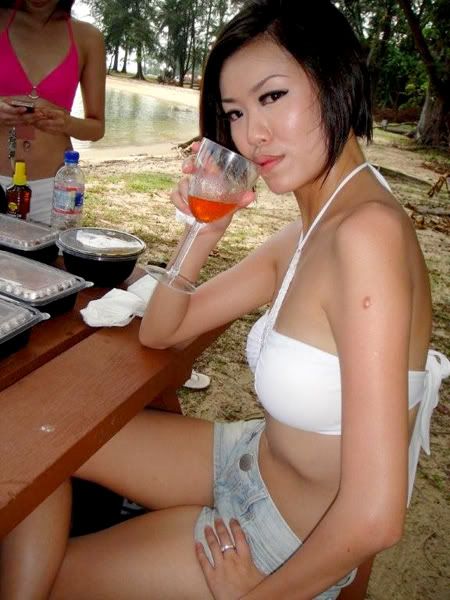 HOT! Jasmine Li*!! 1st runner up for FHN GND 2009!!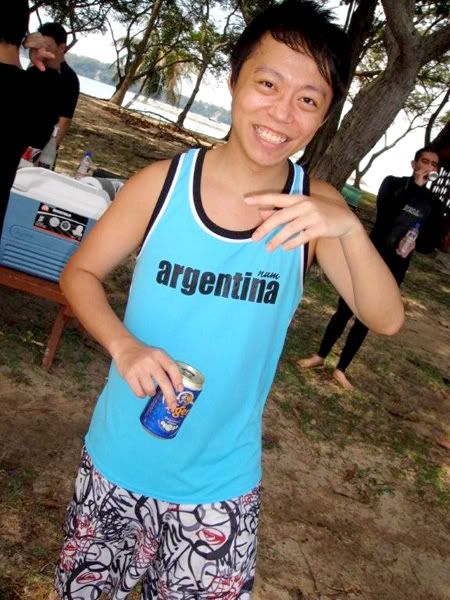 Why are you so happy, Mark*?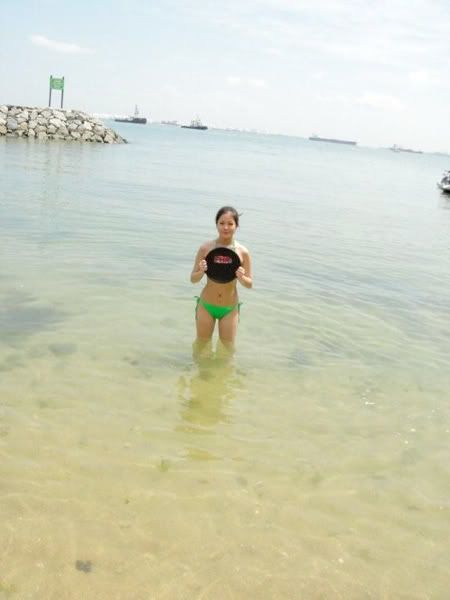 Ok lar. To prove that I am f-fat.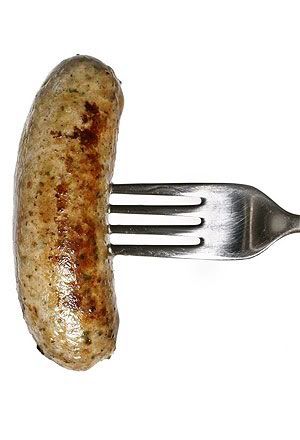 This is how my body looks. HAHAHA!!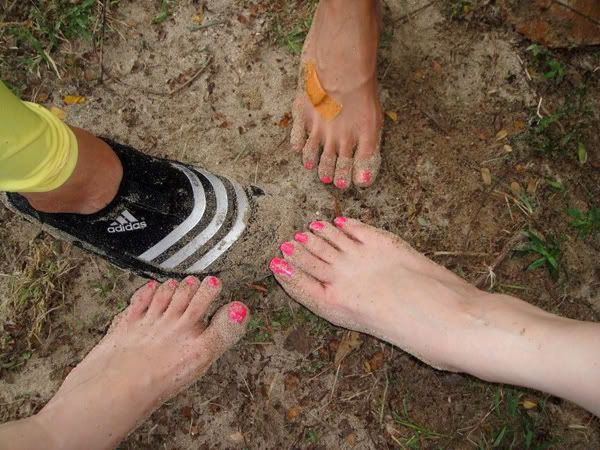 Pink nails!!!! (: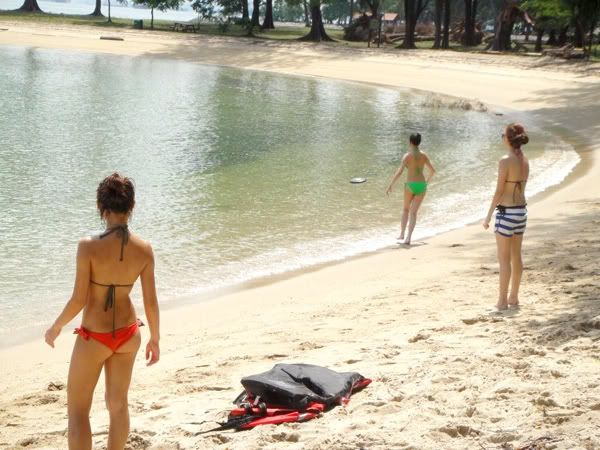 Run! Fats! Run!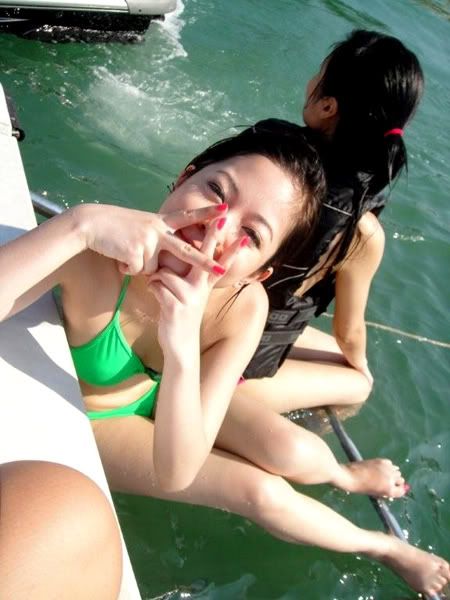 Super happy. I love J.S!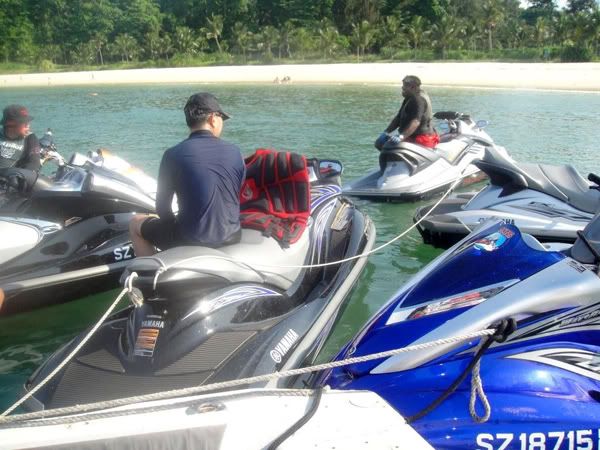 If I am rich, I will own one!
Jet ski = J.S
(Not new boyfriend ya!)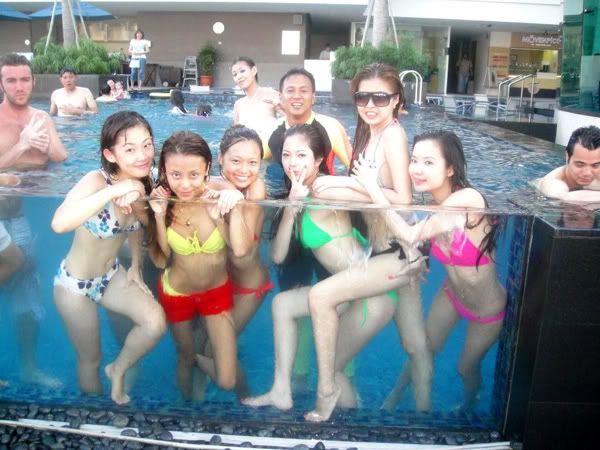 Sunset. After all the crazy water sports.
Unglamorous pic!
About FHM finals
Congrats to our winner, Celestina*!!
Jasmine* And Jes*!!
Jes* costume is really nice, Victoria Secret kind.
Super pretty and she can bring it out super nicely!
Sorry for not doing my job well, I was really upset about my pongpong,
broken fan and the half makeup ):
Can't believe I am on stage with only like eye makeup.
Well, I will not give a black face on any stage if there is another time, I promise!!!
Hopefully I can get some pictures to blog about!
Dave*:: Lotsa things to do ma. Sorry, call me lar!
Kim*:: No make up is SUPER ugly!
Vanessa*:: Its not a person. (:
Wing*:: Yup, I think so (:
Kenken*:: Ok (:
Tired, so tired. Get me out of here.