hello :) I am here to intro you a webby. Online shopping site, with pretty things like bag, clothes... And of cos with an interesting and pretty blogger.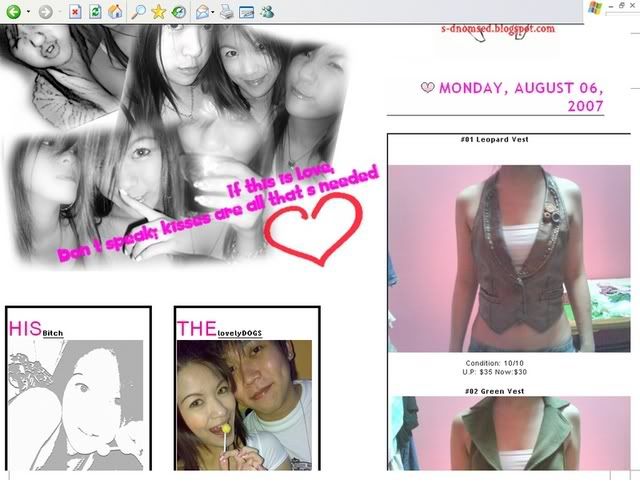 Heres
Kelly*s blog :: www.s-dnomsed.blogspot.com
. Enjoy your shopping at her site :) Interested buyers can contact her by email ::
xiao_toot@hotmail.com
Jamie*:: meeting on the 13th right?? :D
JiaHao*:: thanks !
jellyjo:: i am FAT. haha. all the best for your exams and test!!
wilson*:: thanks !
relfy:: i am always free for you girls :)
Stanley*:: i am not working anymore
heartbroken <>